Productivity
//= $helper('InjectSvg', 'logos/crm/logo_' . $t['slug'], class: 'integration_logo_mobile', wrapper: 'div') ?>
Gong Integration
Analyse interactions with your current and prospective clients. Thanks to Ringover's integration with Gong, you'll be able to improve your sales pitch.
Start your free trial
Book a demo
Find all your calls, complete with analysis, completed in Gong
Select the call criteria you want to analyse for it to be automatically recorded in Gong.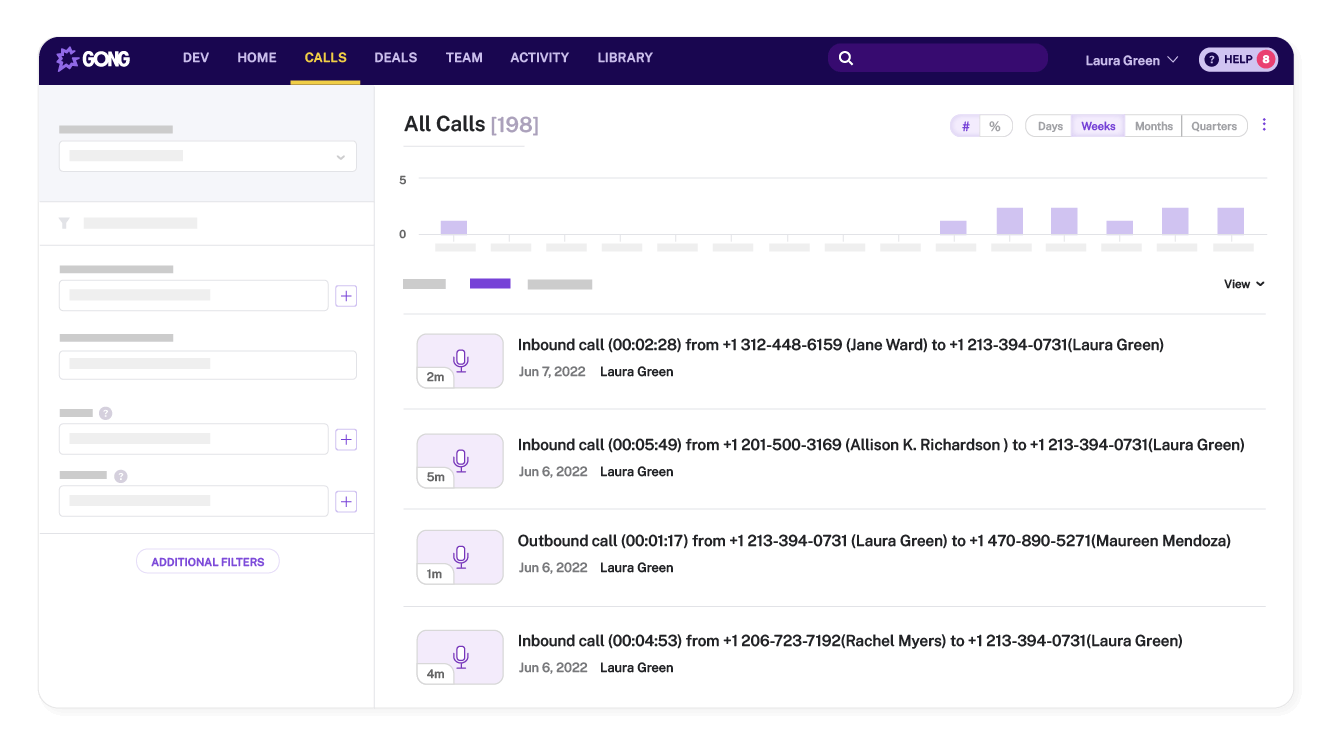 Improve your sales teams' efficiency
Make use of incredibly simple analysis of your sales team's interactions with prospects and identify any areas for improvement in their pitches.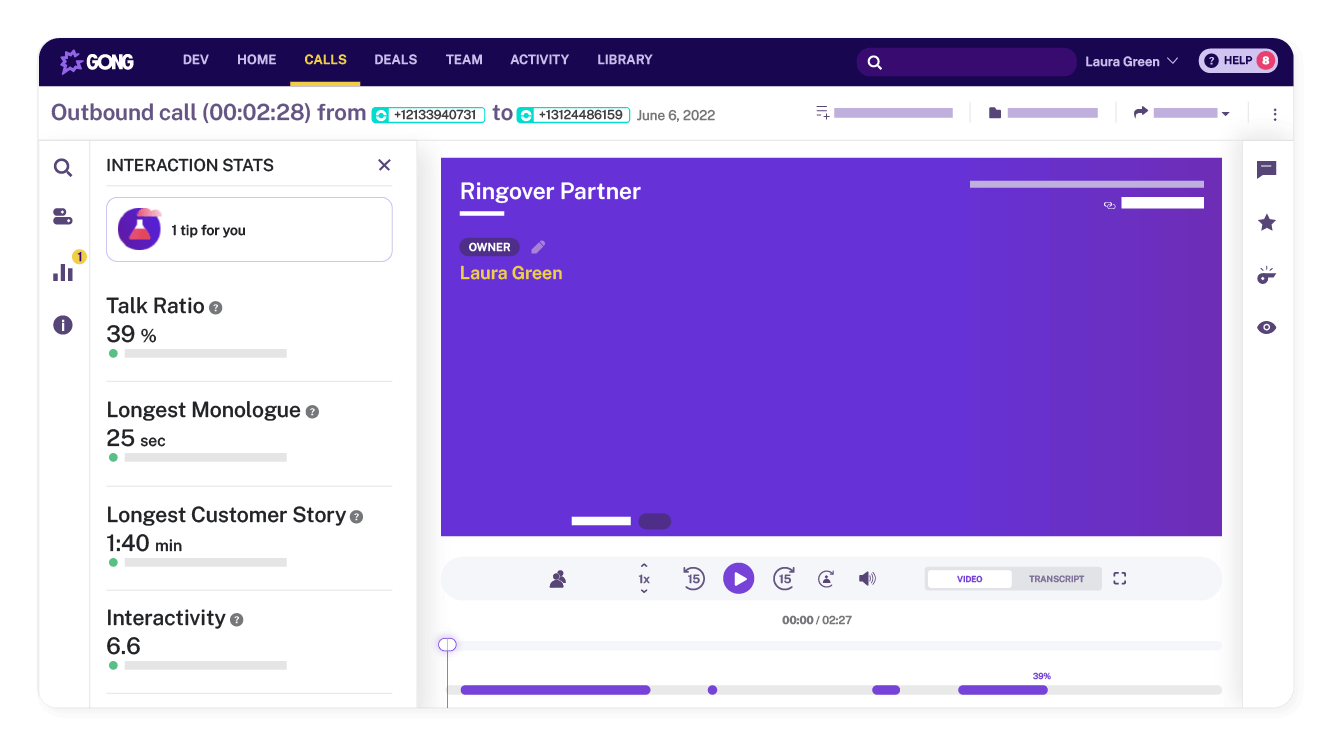 Collect information on your conversations
Thanks to Gong's call transcription feature, you can identify the most common themes in conversations. You'll be able to note the main subjects covered, or, for example, if the name of a competitor comes up several times.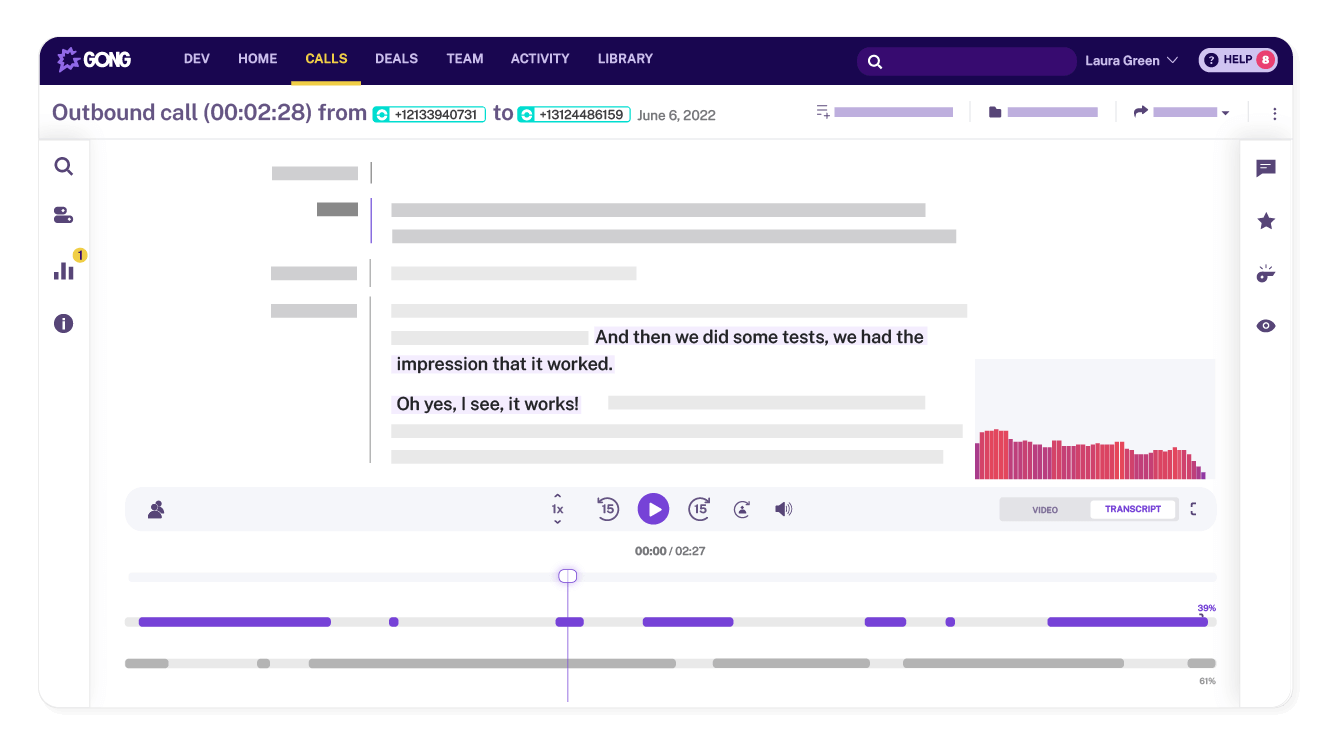 Do you use
Gong

and want to integrate your phone system?
Book a demo