Productivity
//= $helper('InjectSvg', 'logos/crm/logo_' . $t['slug'], class: 'integration_logo_mobile', wrapper: 'div') ?>
Google Meet Integration
Access your Google Meet video call history directly via your Ringover interface
Improve your teams' communication skills and pitches by playing back conversations
Save your sales valuable time !
Start your free trial
Book a demo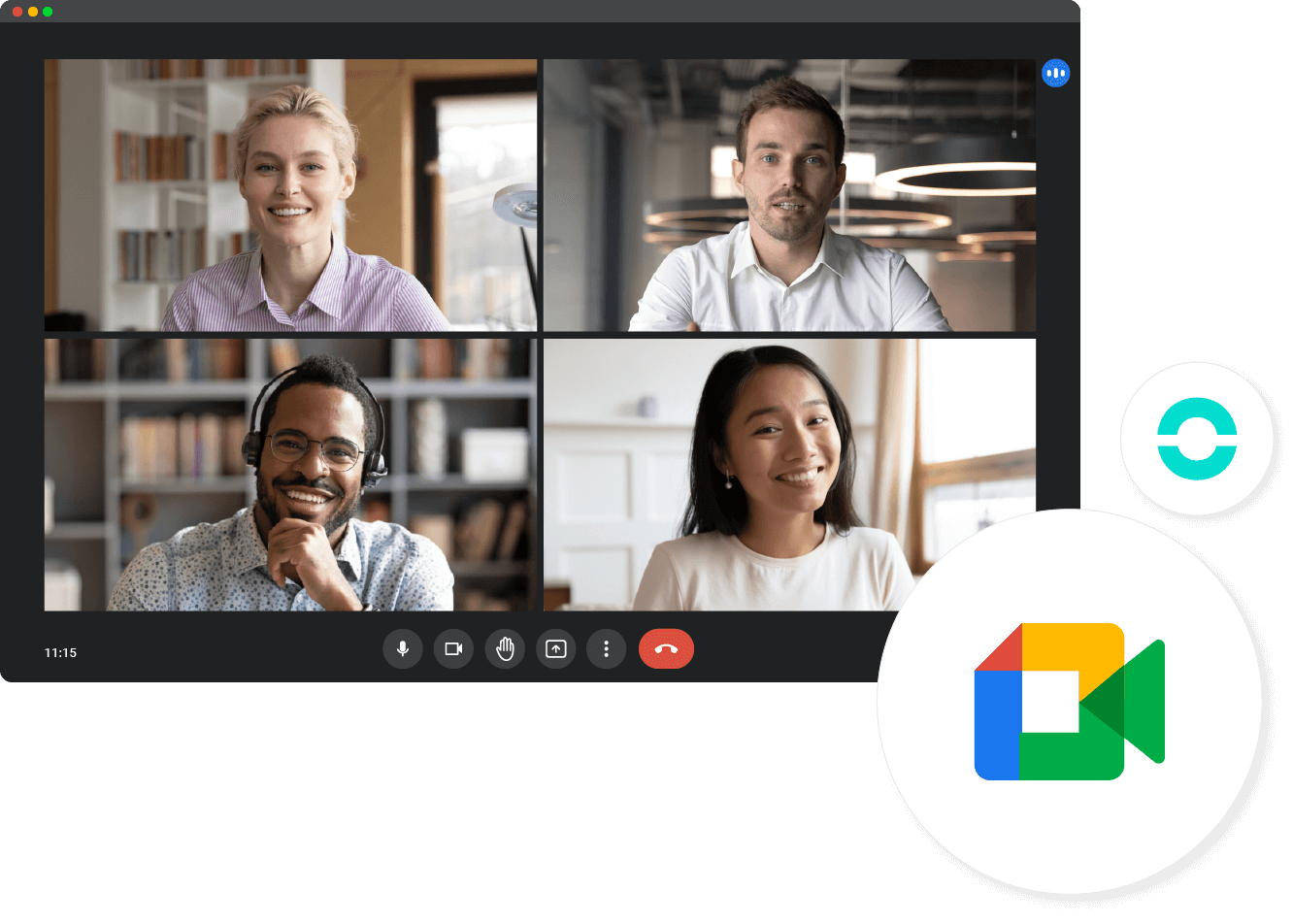 View your video call history
Access the history of all your Zoom and Ringover Meet video calls, directly via the Ringover interface. You'll easily be ale to pull up all of your conversations, as well as those of your team!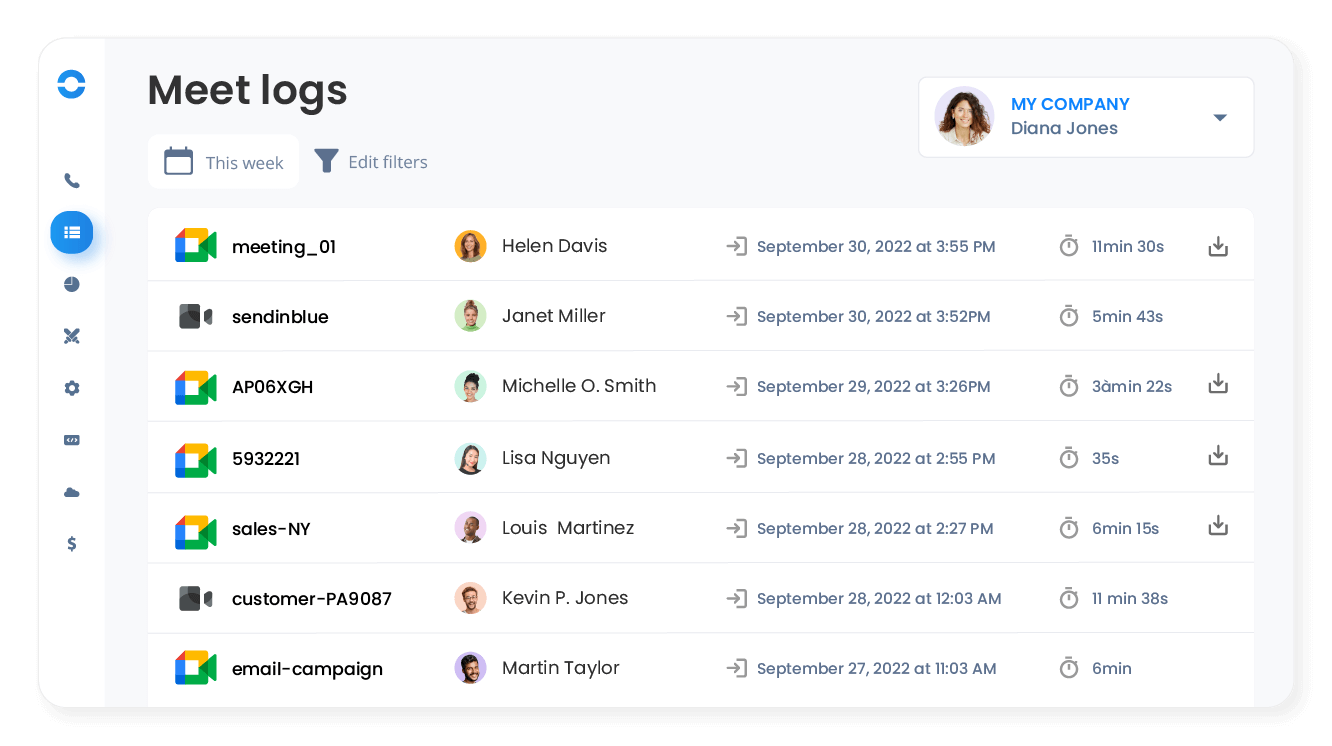 Keep a trace of your calls with recordings !
It'll only take a few back to access your past video call recordings. Go back over conversations, whether it's as part of skill-building sessions with your teams or (but hopefully not) as part of a litigation with a client: You won't lose a single detail!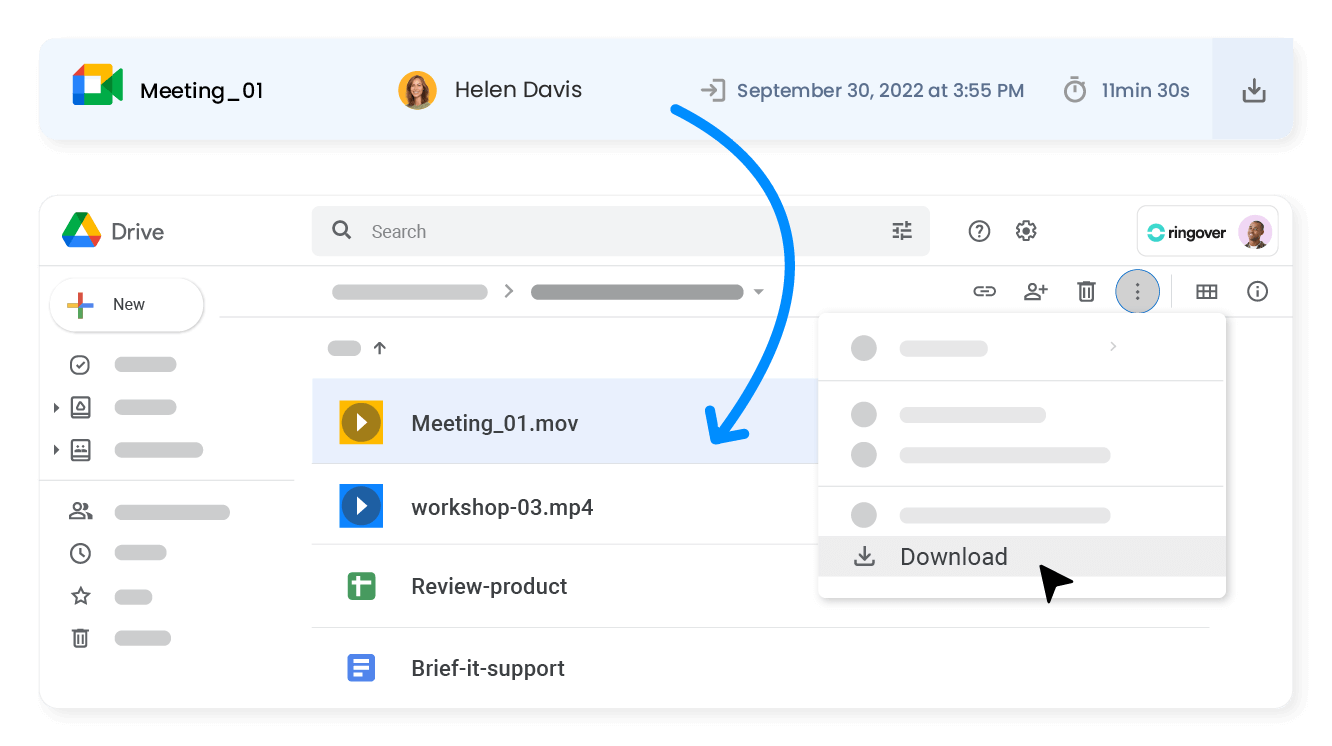 Do you use
Google Meet

and want to integrate your phone system?
Book a demo