CRM
//= $helper('InjectSvg', 'logos/crm/logo_' . $t['slug'], class: 'integration_logo_mobile', wrapper: 'div') ?>
Your phone system connected to Axonaut
Save time for your teams by connecting Axonaut and Ringover!
Call your customers in the click of a button, directly via your Axonaut interface.
An all-in-one tool to manage your sales.
Start your free trial
Book a demo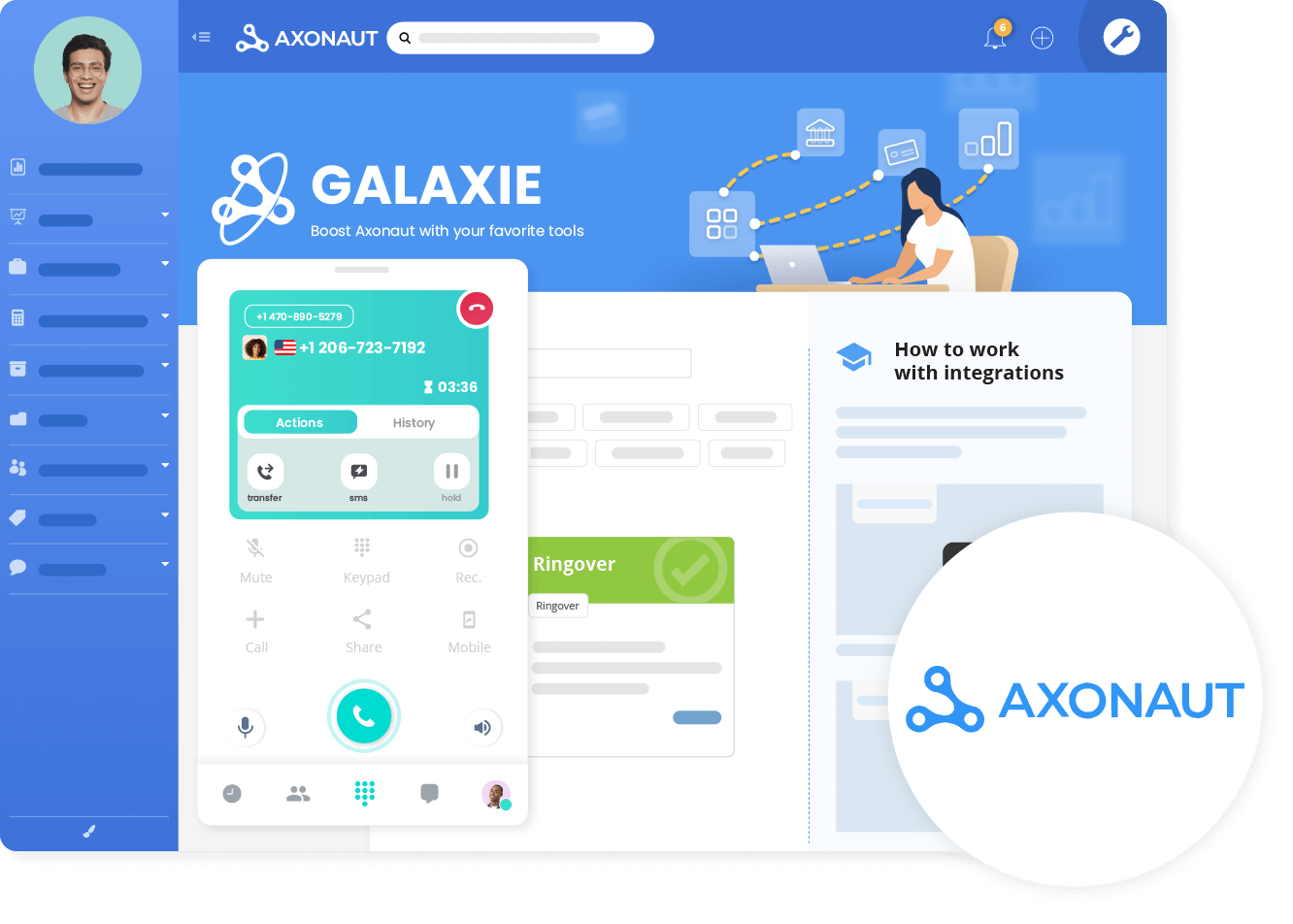 Make calls in 1 click via Axonaut
No more need to manually dial numbers: Simply click to make a call directly via Axonaut, using the integrated dialer!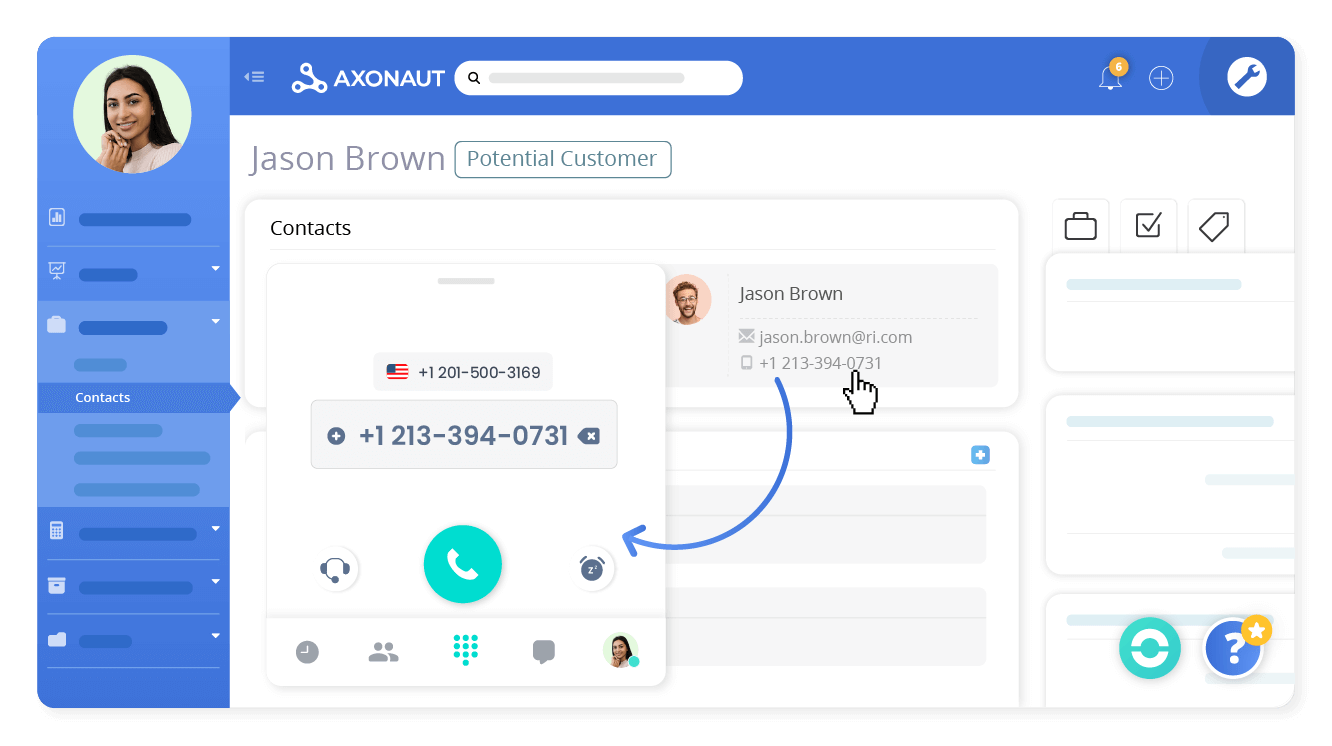 Pull up your communication history
For each contact, you can access all previous SMS messages, missed calls and voicemails, as they're automatically logged in your Axonaut tool.
A great way to save time for your teams, who no longer have to spend their valuable time manually entering communication history information.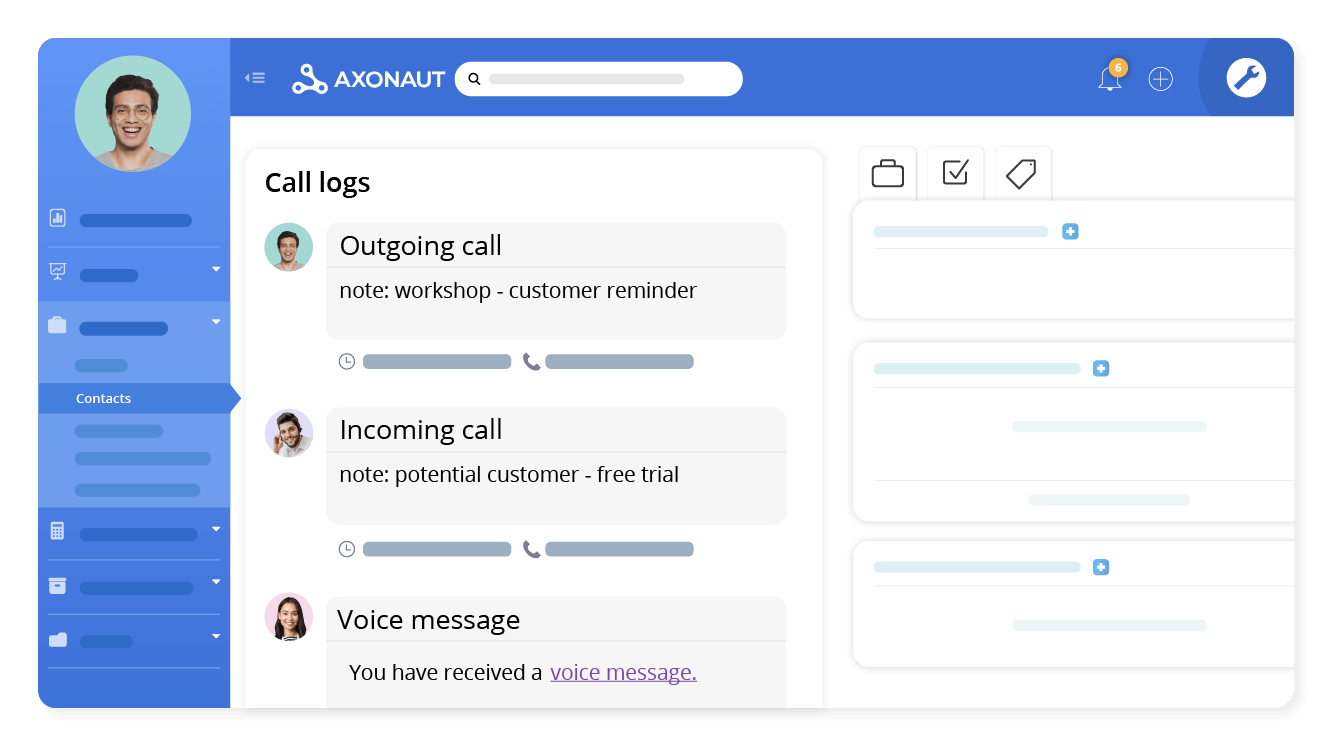 Do you use
Axonaut

and want to integrate it with your phone system?
Book a demo