Synchronize all your contacts automatically
Easily integrate Ringover to your professional tools (CRM or customer support tool) and take advantage of automatic synchronization of all your contacts in real time.
Find all the contacts of your CRM in Ringover
All your CRM contacts are automatically synchronized in Ringover.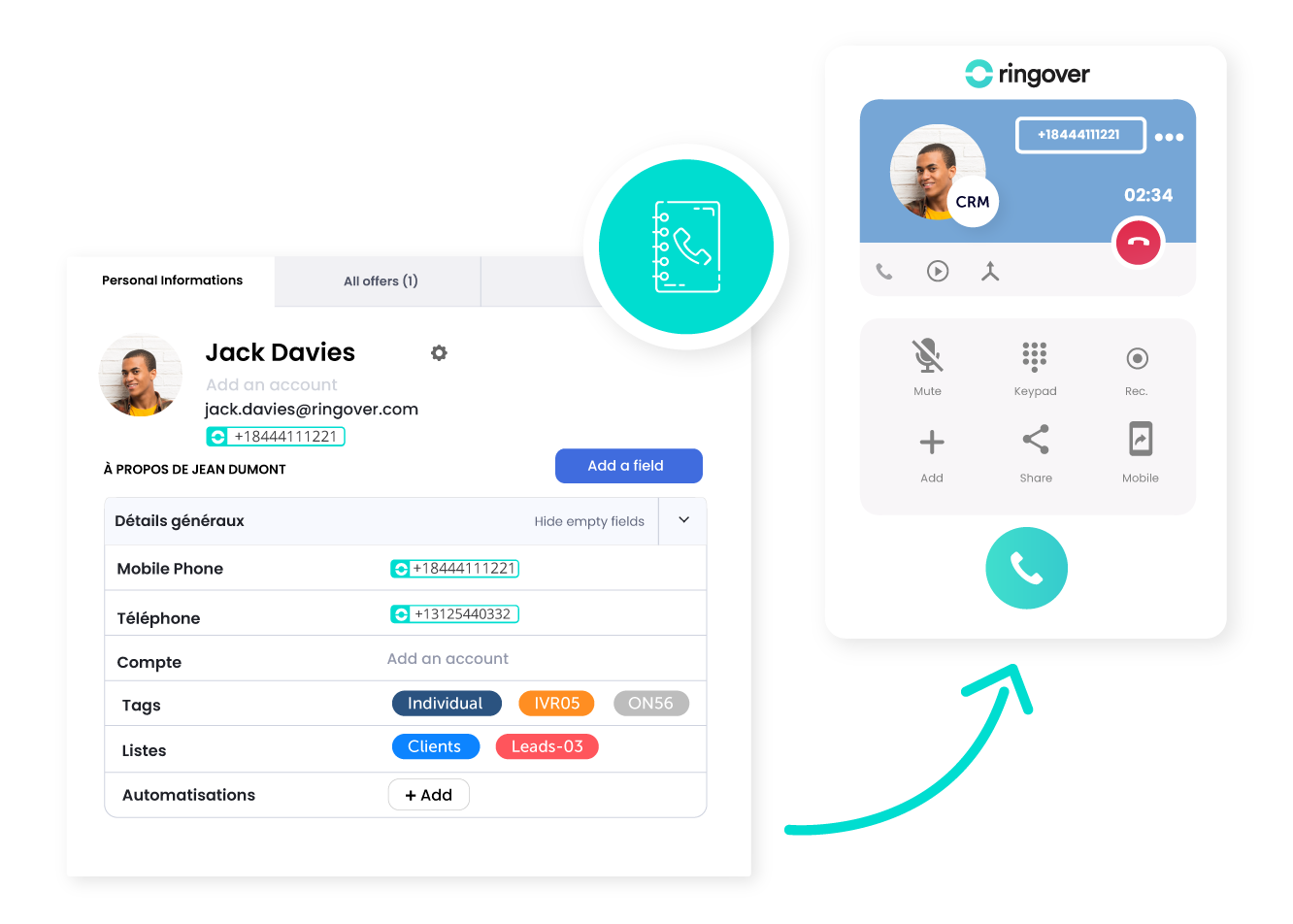 Automatically create contact files in your tools
Update your contact directory automatically from each call.