Communicate with your clients by text message
Take advantage of a collaborative texting solution and manage sent and received texts as a group. Easily implement support via text message at the heart of your customer service.
Respond to text messages as a group
For each mobile number, determine which users can receive as well as respond to text messages.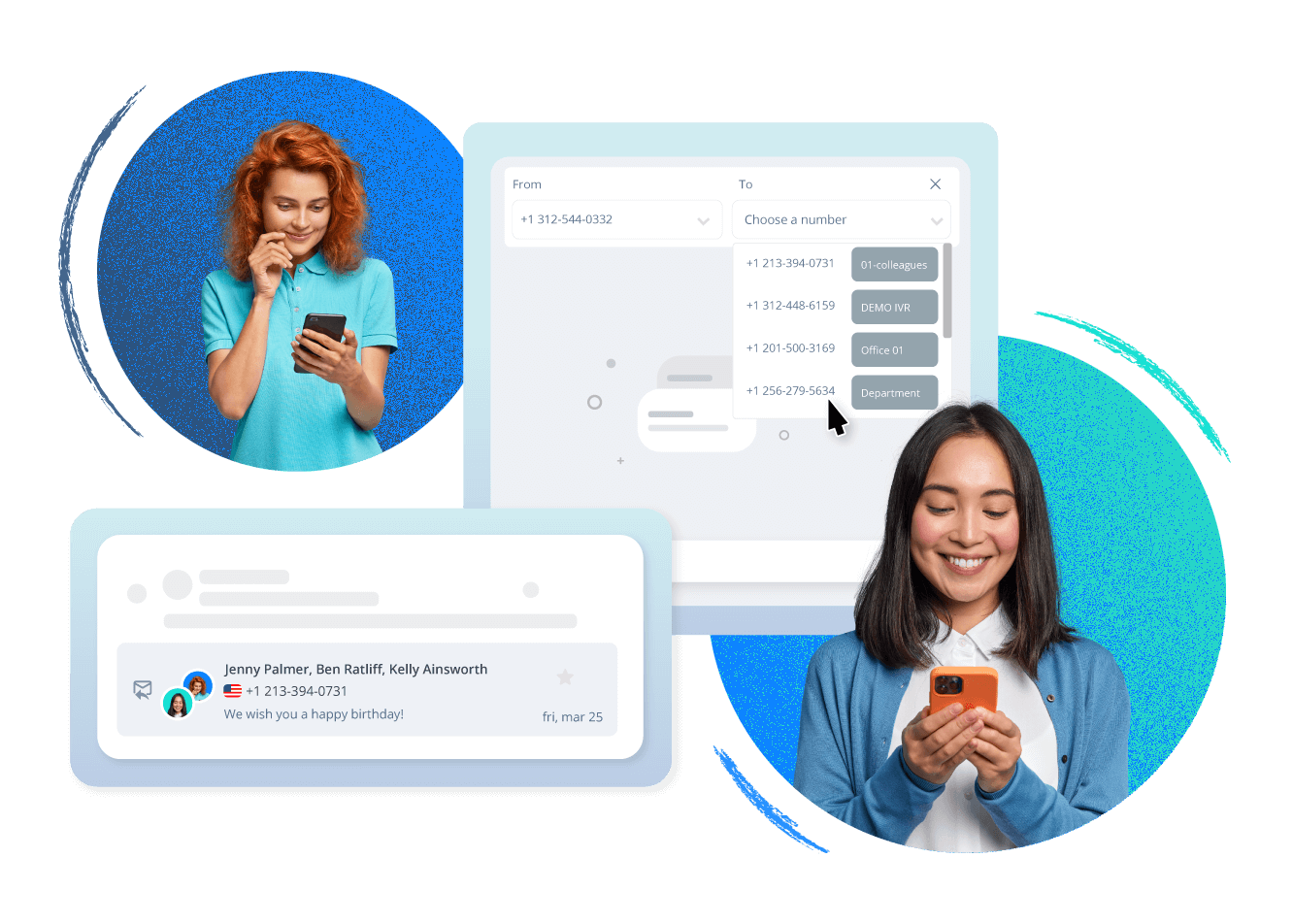 Follow message thread
For each exchange, keep track of who responded to which text and review the entire discussion.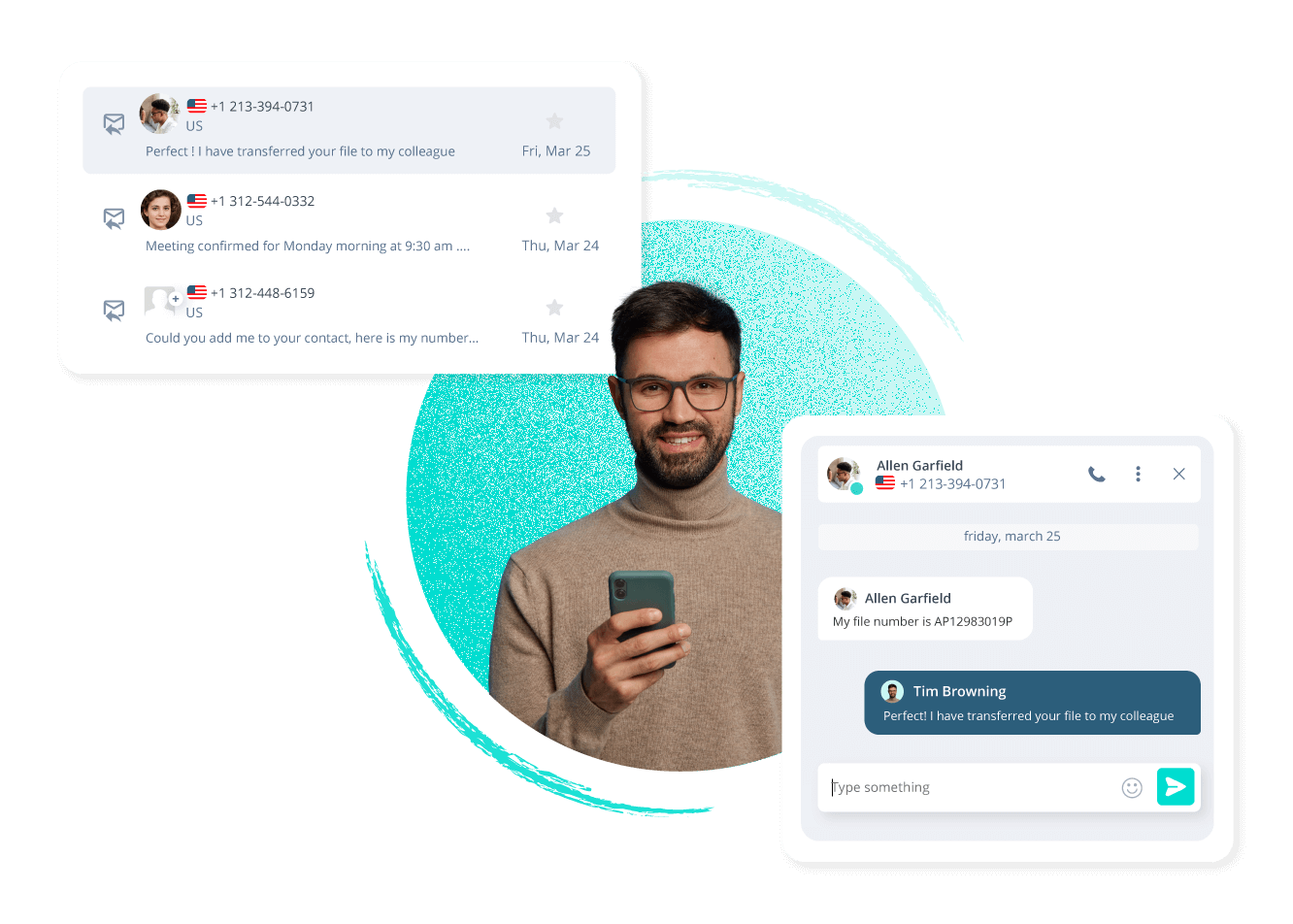 Establish true client support with texting
Offer your clients an effective and modern way to get in touch. Texting allows for short yet friendly conversations.