Call Blocker Screen - Blacklist

Block undesirable calls

Prevent troublesome callers from reaching you and wasting your agents' time with the Ringover's call blocker screen (blacklist) functionality.
Manage your blacklist
Easily add undesirable numbers to your blacklist and automatically block incoming calls from these numbers.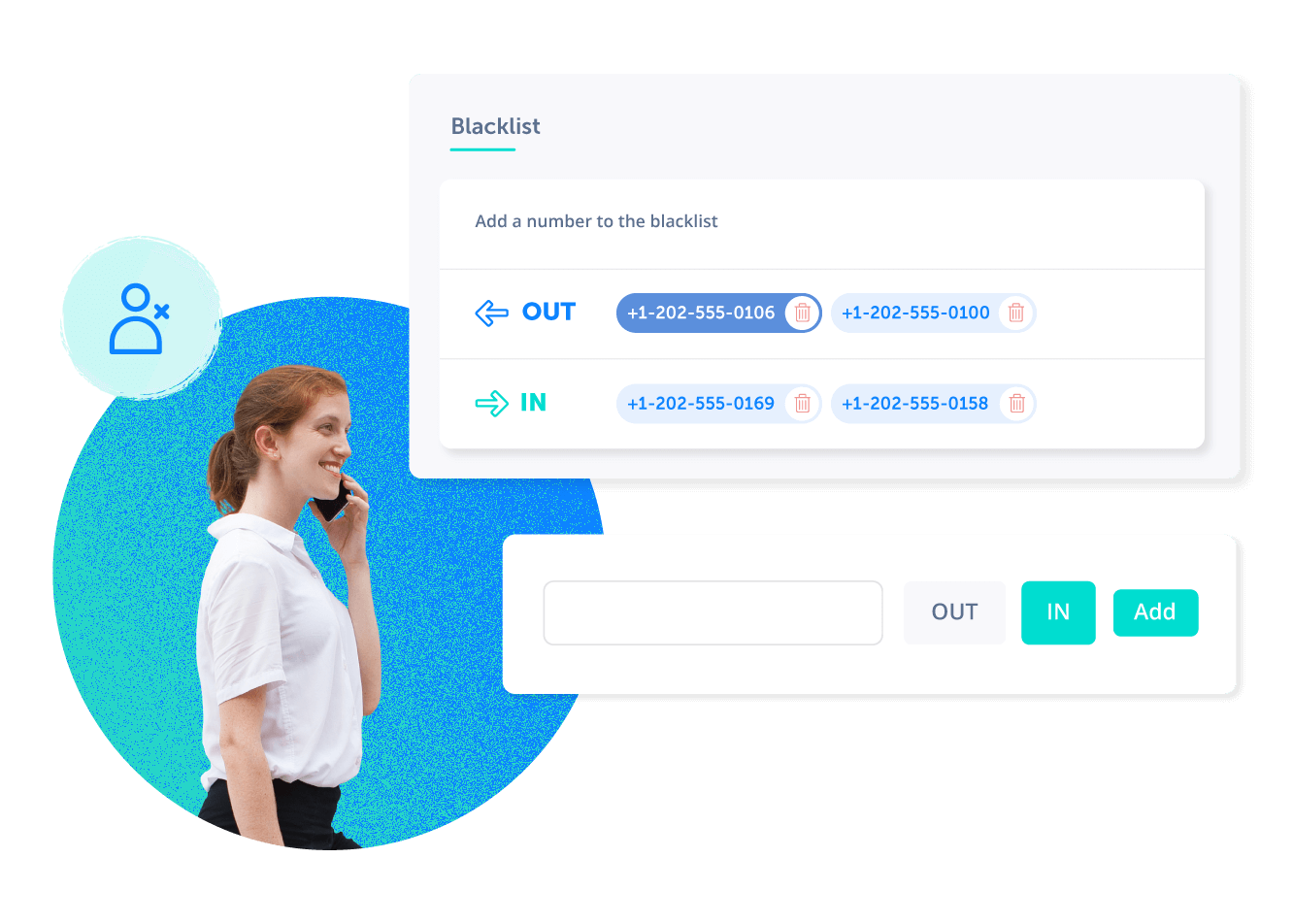 Block all types of numbers
Select the type of numbers to block: spam calls, pushy sales reps, robots - whether they're calling from local, international or mobile numbers.