Evaluate your agents' productivity
Access detailed data on each agent to measure their productivity.
Optimise your agents' commitment
Thanks to personalized data on each agent's calls, discover opportunities for improvement and increase their productivity.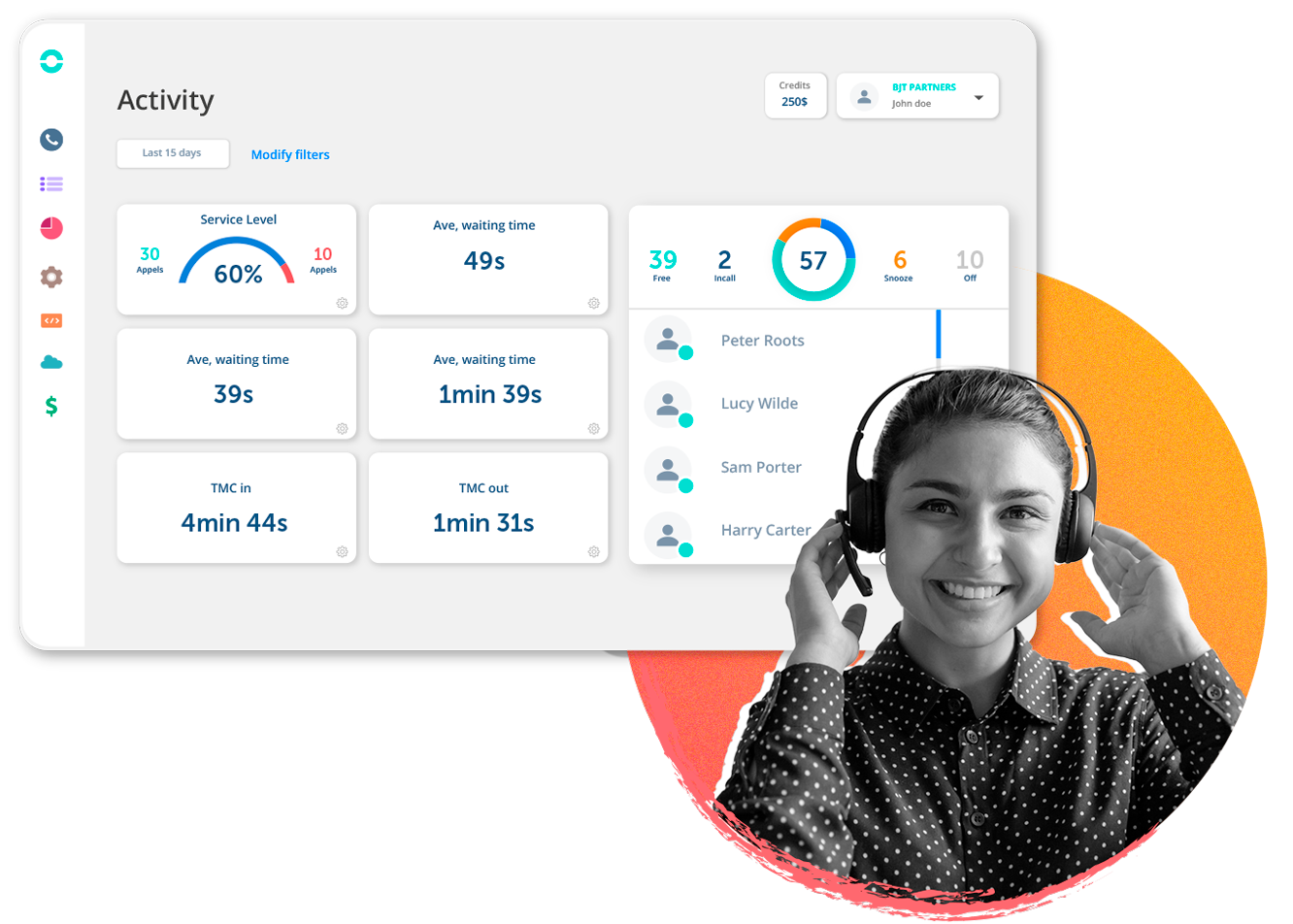 Establish clear objectives
According to your best agents' KPIs, easily establish concrete objectives for the other agents and use them as a benchmark for new recruits.