Hosted VoIP Solution
Establish and run your business remote call center with Ringover's hosted VoIP solution, offering a full range of expert tools and capabilities. You and your team of contact center agents will have the ability to work from remote locations as a well-functioning and cohesive team.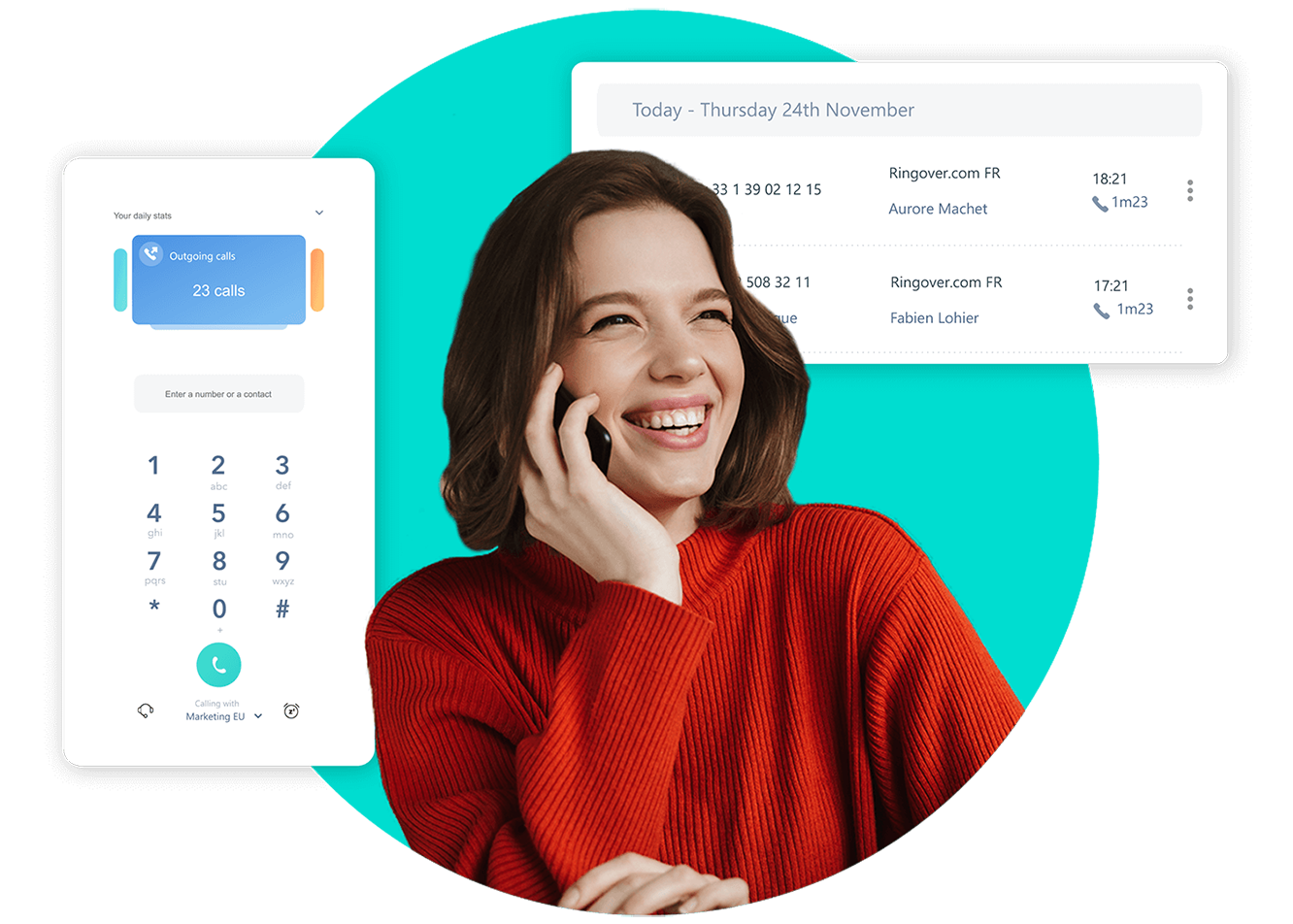 What Can a Hosted VoIP Do for You?
A high-quality hosted VoIP solution doesn't just support VoIP calling for your contact center. In addition to providing you the ability to establish and run a 100% cloud contact center, Ringover's hosted VoIP call management software also offers a bundle of essential tools for monitoring and maintaining healthy call center performance and achieving higher customer satisfaction levels. Stay flexible and able to respond to changing demands, with the ability to instantly add new lines and adjust your settings as needed, all from an easy-to-use dashboard.