How to link Ringover with Salesforce (Native)?
Integrating Ringover in Salesforce
The Ringover integration in the Salesforce CRM
allows you to:
- Synchronise your Salesforce contacts in RingOver
- Make/receive calls directly from the Salesforce interface
- Have a log of all calls and texts in your client files
- Listen to recorded conversations (you must have activated the option in your Ringover account beforehand)
- Listen to voicemails left by your clients
- Synchronise your notes/comments
- Synchronise your tags
The integration happens in 5 steps
Step 1: Linking your Ringover and Salesforce accounts
To link your Salesforce account to your Ringover account:
1/ Connect to
https://dashboard.ringover.com/integrations
2/ Click on "Activate"

3/ Then click on "Allow"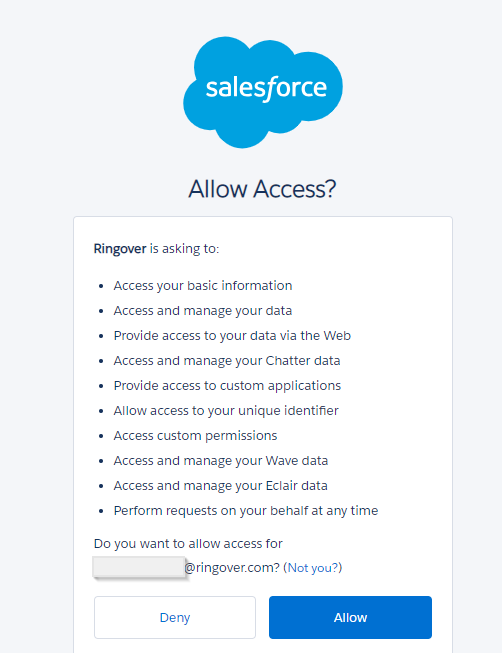 Step 2: Choose which types of calls you want logged in your client files
Configure the settings of the integration to fit your needs :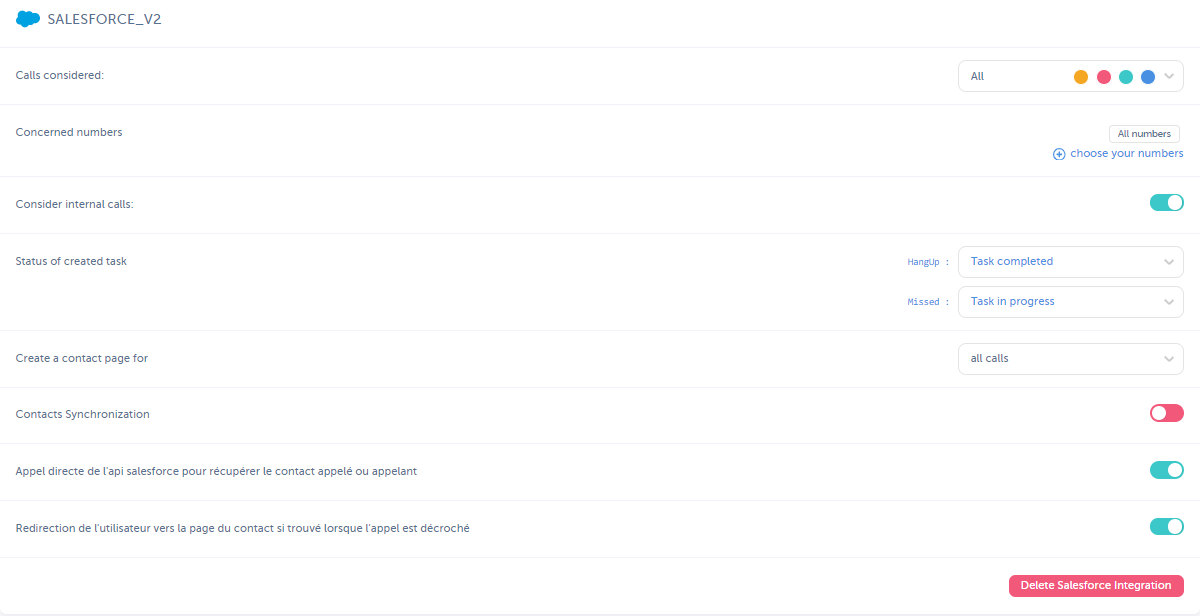 Step 3: Configuring the "call center" in Salesforce
Open the Setupmenu in Salesforce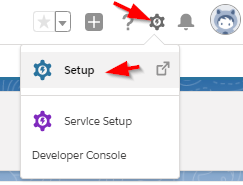 Then open the sub-menu "Call center"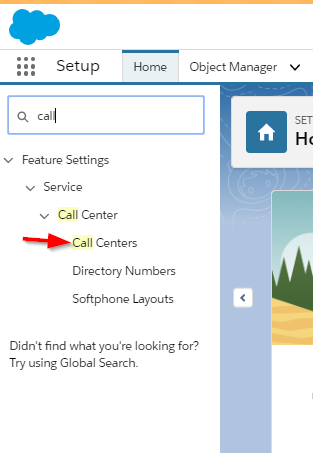 Click on "Ringover Call Center CTI Adapter"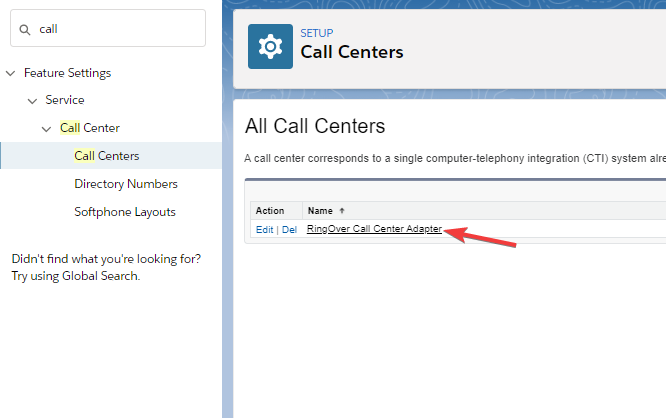 Download
this XML file
.
Click on Import :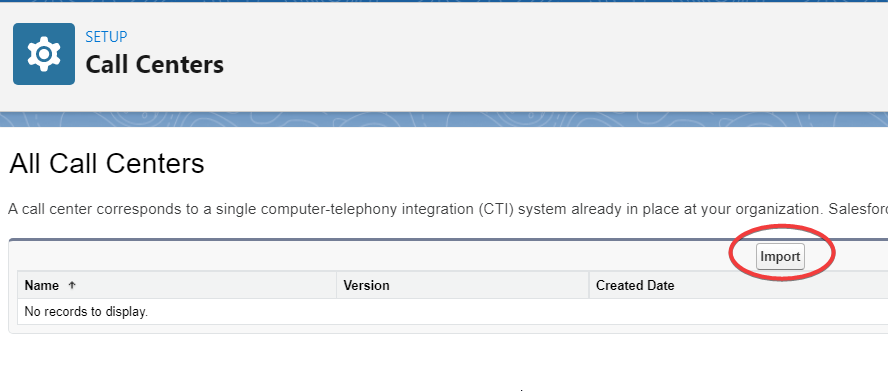 Click on "Choose File":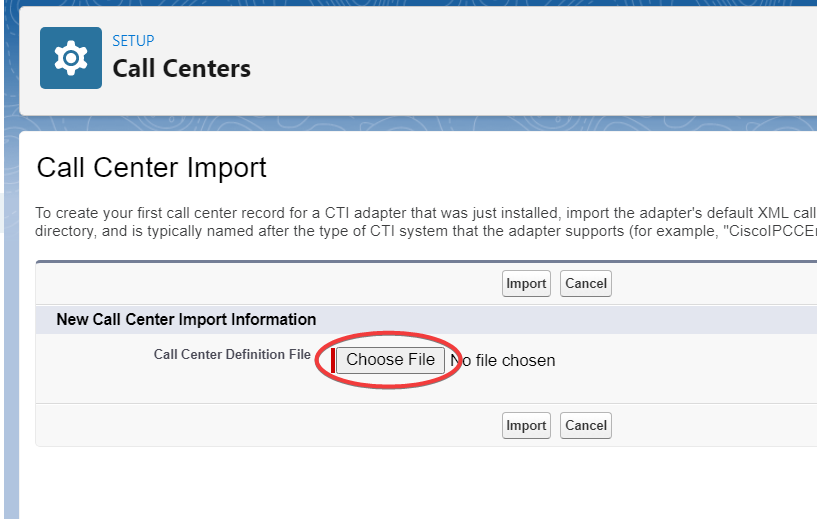 Select the previously downloaded XML file:

Then click on Import: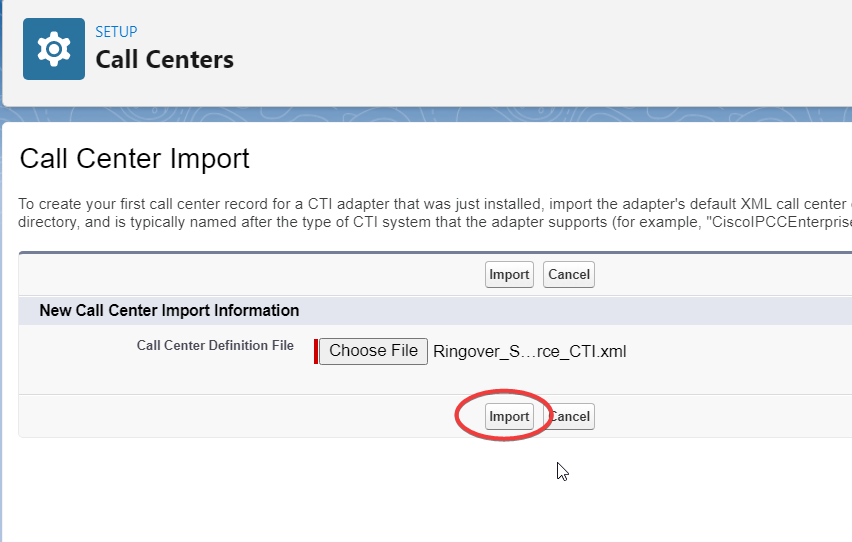 Click next on "Manage call center users"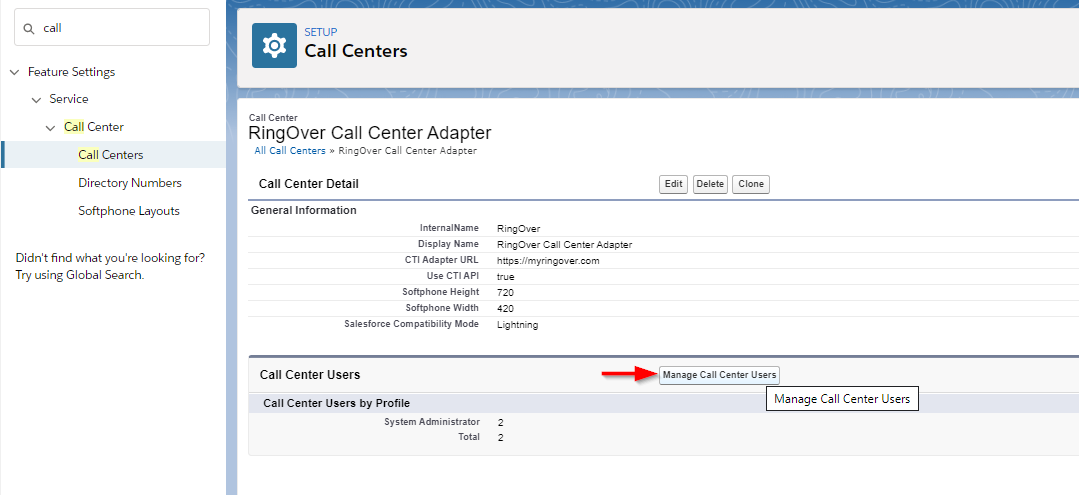 Then click on "Add more users"

Click on "Find"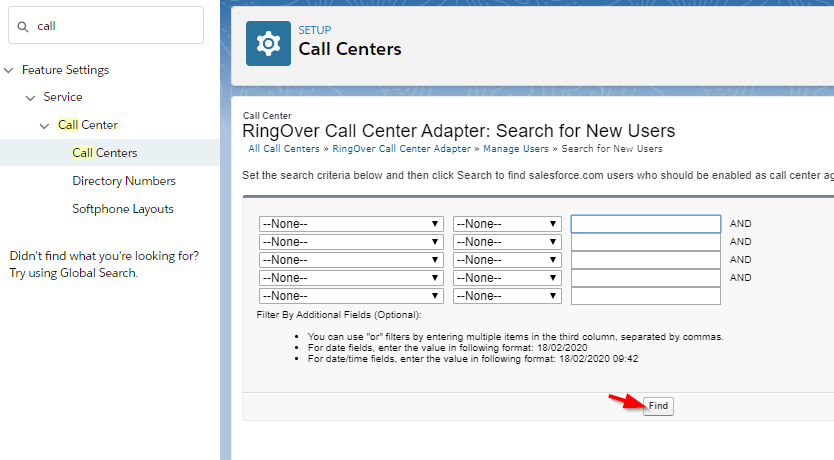 Select the users and click on "Add to Call center"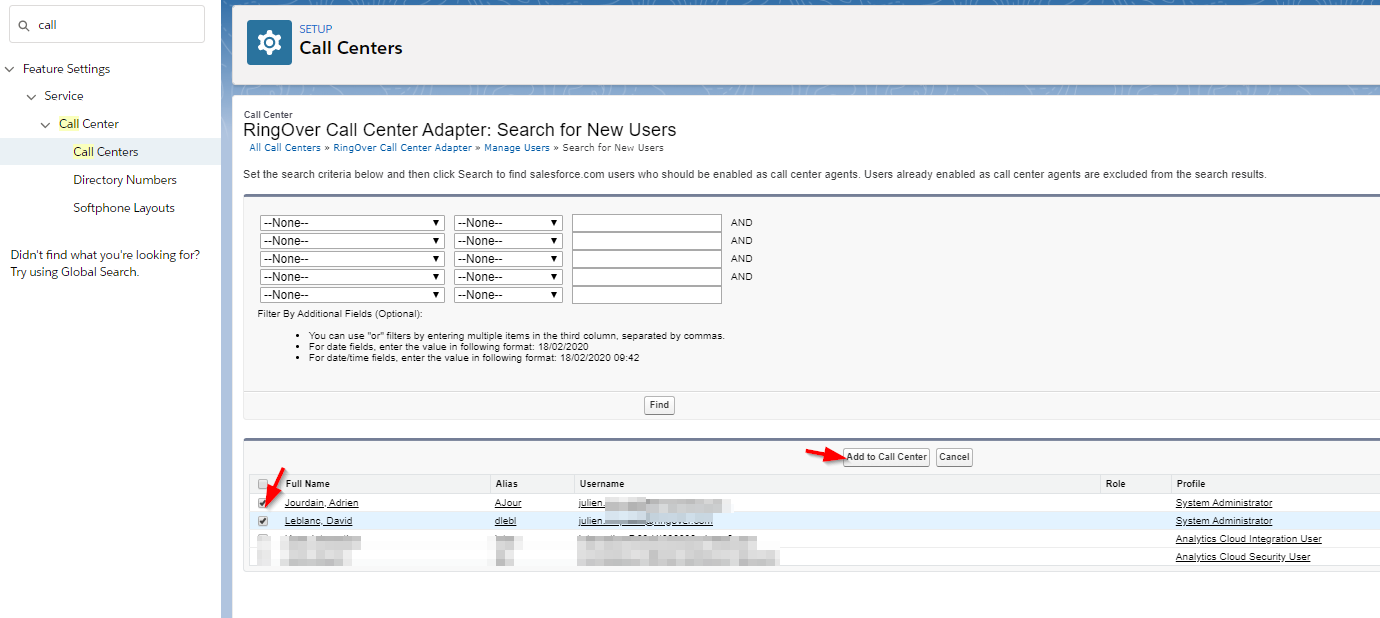 The users added here can now use the RingOver application

Step 4: Adding the Ringover app to the toolbar
Still in the configuration menu, go to "Applications management"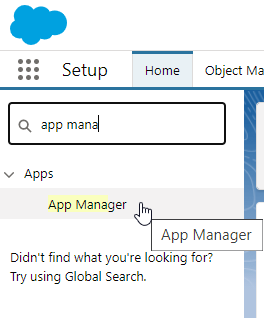 Select the application to which you wish to add Ringover; here in our example we've chosen "Sales" (be sure to choose a "Lightning" application) and click "Modify"

Click on "Toolbar"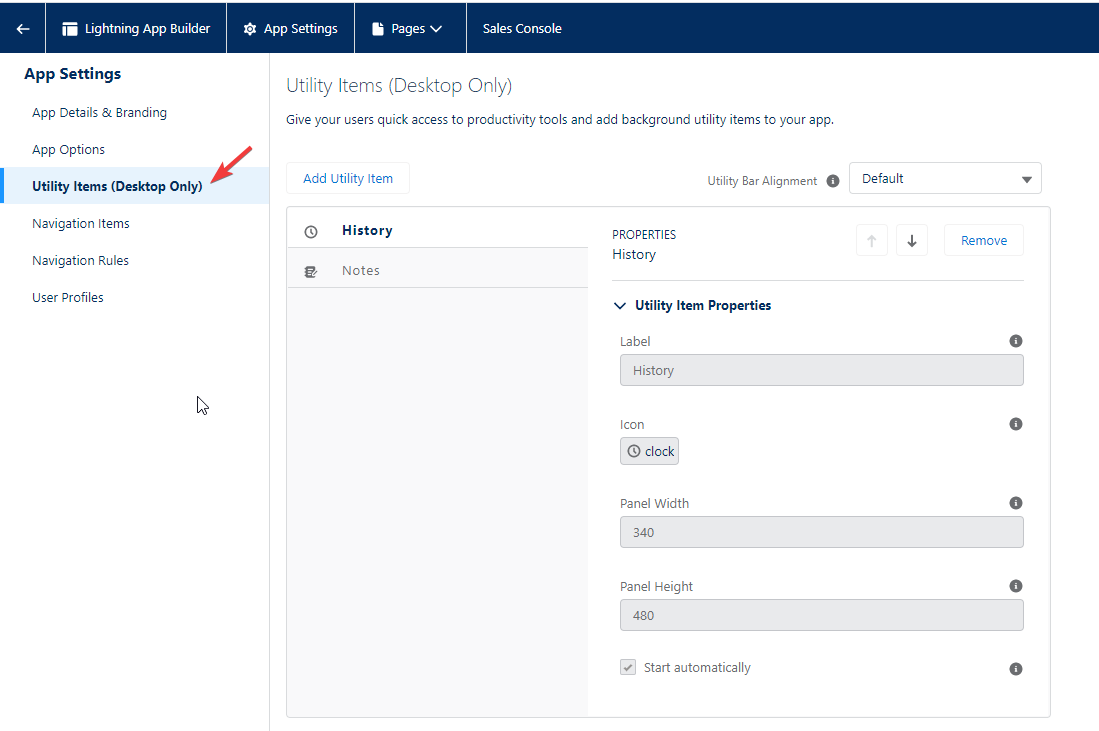 Then "Add"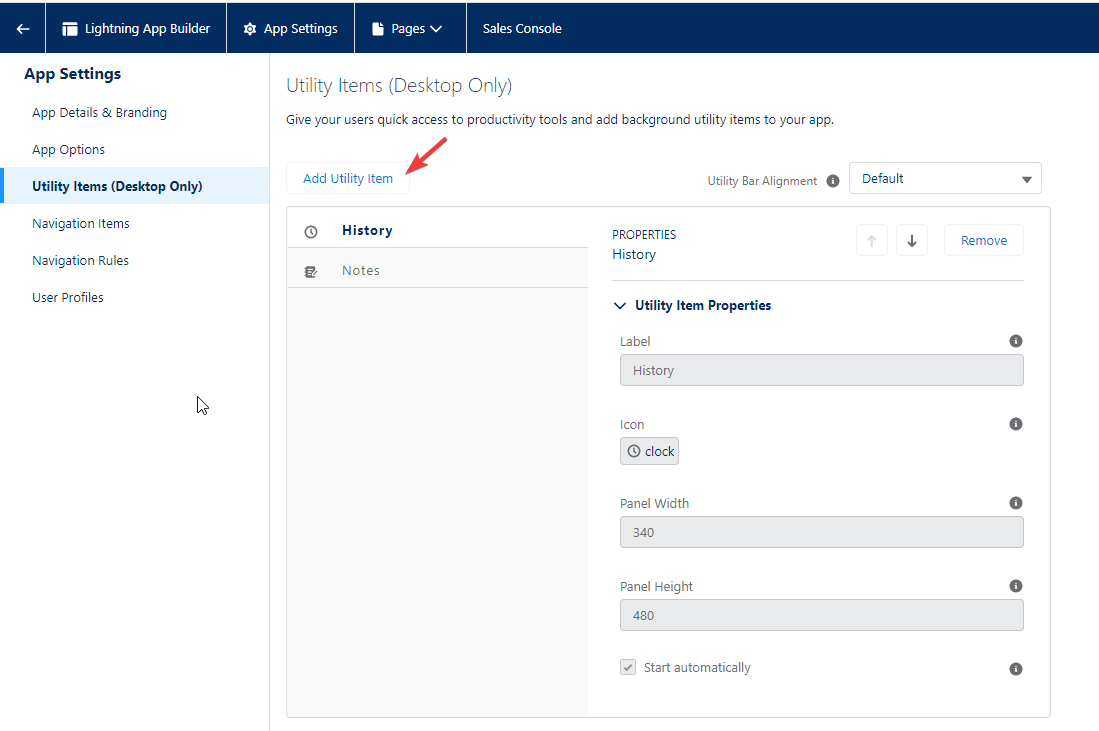 Select "Telephone Open CTI Software"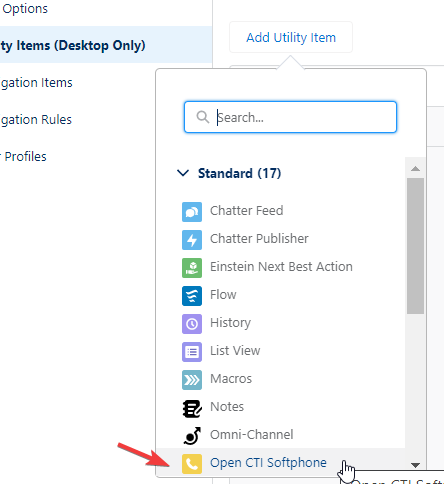 Change the name by "Ringover" and click "Save"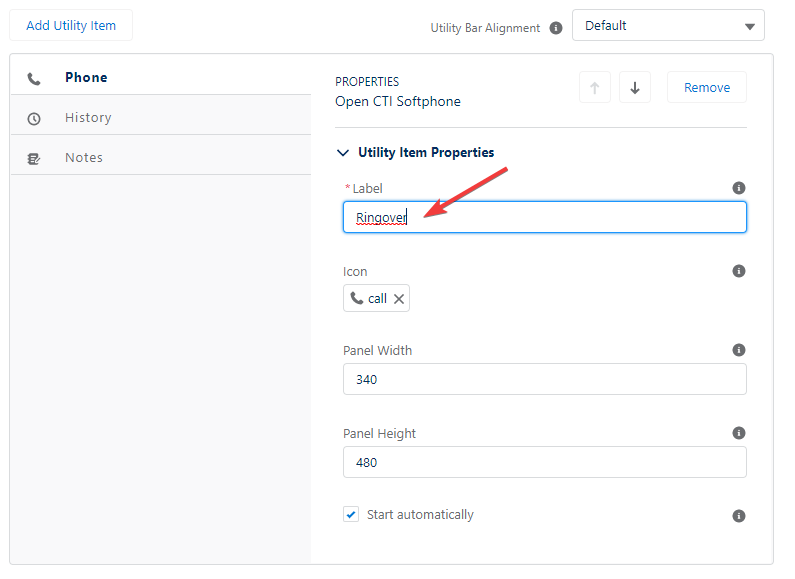 That's it, the integration is complete! Ringover will now appear in your toolbar 🎉
Was this article helpful?