VoIP Business Phone
Understanding your needs when it comes to internet protocol phone services should include an assessment of which style of VOIP Business Phone suits your industry and workforce requirements. With the business sector as a whole beginning to make a comprehensive shift to this style of internet-based phone utility, it's wise to take a close look at the nexus point where system and employee meet, namely the phone itself.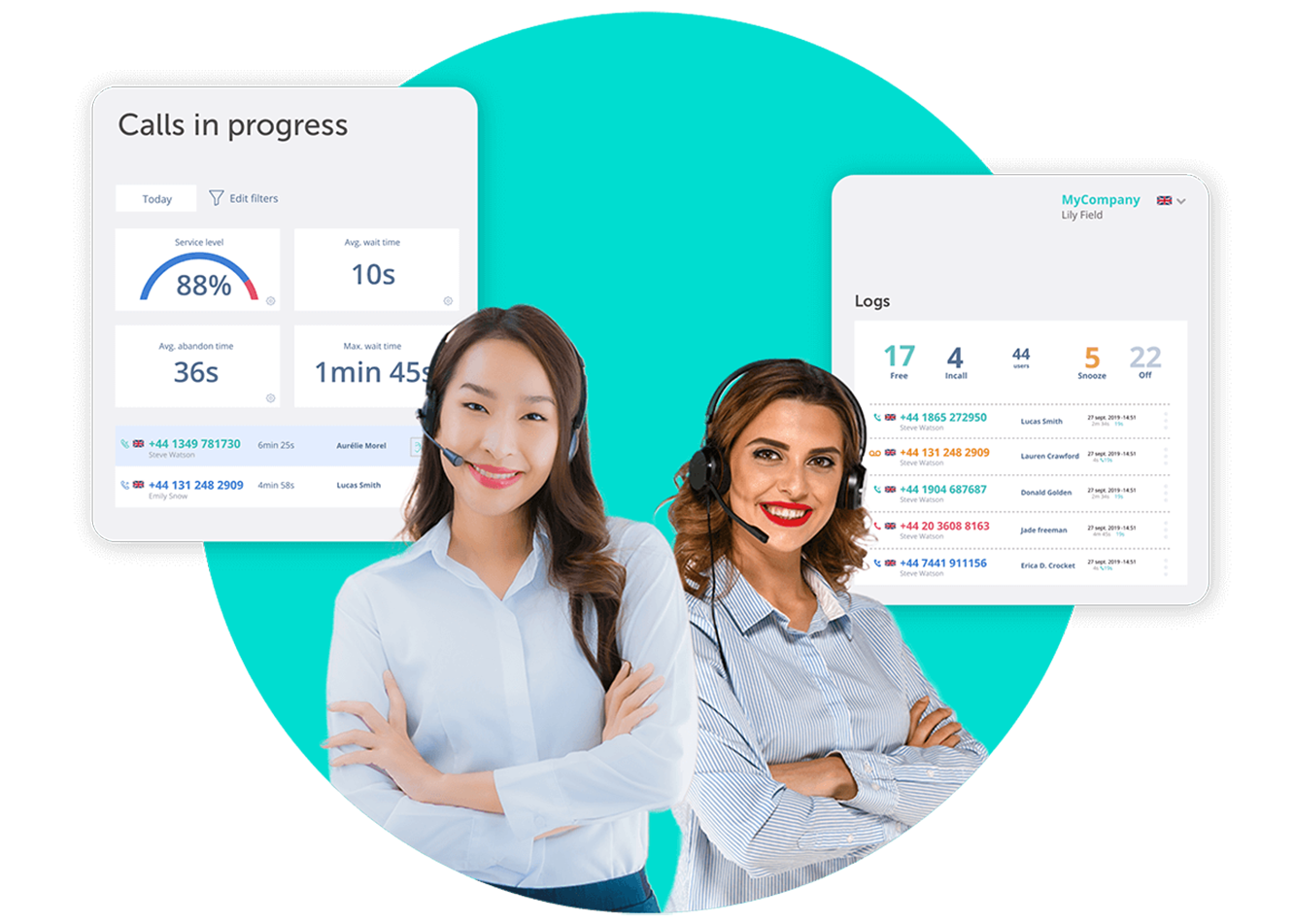 What a VoIP Business Phone means for your enterprise
While a high-call volume enterprise like a call center or customer service center must always place a great deal of its focus on achieving customer satisfaction, it's also important to keep your employees engaged and happy with the equipment they use each and every day.
That's why choosing the right VoIP Business Phone is an essential part of getting the balance right. A VoIP Business Phone is any phone hardware or software that interacts with your VoIP Phone service in order to receive and place calls using an IP or internet protocol. While it's still possible to use a traditional phone in this role, most companies choose a dedicated VoIP Business phone for its ability to offer integrated features above and beyond its predecessor.
What additional features can a VoIP Business Phone offer?
Virtual extension: This feature allows the creation of a shared voicemail that is not tied to any one phone but can be accessed by many. It can be integrated with call center software to enable companies to share information and tasks with many employees easily.
Coaching: With a VoIP phone, in-house trainers can interact with employees while they are still on the call.
Busy Lamp Field: A common feature on modern hardware VoIP Business Phones is the busy lamp field. In a service call center environment, it can help enhance the customer's experience as it allows one employee to easily see if another is already on a call before putting the customer on hold.
Why switch to a VoIP Business Phone?
If you already have a series of business phones purchased, it can often be tempting to stick with what you know and integrate these phones with your VoIP service. While this is still possible, it is worth taking some time to assess the benefits of upgrading to a dedicated VoIP Business Phone. These include the ability to interact with and organize your employees in a variety of ways that are simply not possible with traditional phones. Integrating online systems such as email and messenger services with your real-world phones is also a good way to maximize efficiency in your workforce.
The types of VoIP Business Phones
Hardware options
Physical VoIP Business Phones mimic the look and feel of traditional phones while offering additional features.
Softphone Options
'Softphones' are essentially virtual phone interfaces that are situated solely within the computer itself.
Which one is better for your business?
Hardware VoIP Business Phones offer a more traditional experience to employees used to calling via handsets. They also integrate well with online features such as email and virtual voicemail. Softphones are good for minimizing costs and maintaining a wholly virtual presence where desired such as in a cloud contact center.
Some things to know when choosing a VoIP Business Phone
SIP Compliant
SIP stands for Session Initiation Protocol and is a necessary protocol for integrating multimedia communication sessions.
What does it mean vis a vis VoIP?
The term SIP phone is practically synonymous with VoIP as one can't really function without the other.
VoIP Adapters
If you wish to integrate traditional handsets with a VoIP Phone system you will need a VoIP adapter to do so.
Start now and get the benefits of a VoIP Phone system from Ringover
Fast installation
Be up and running in up to 65 countries in minutes.
Low cost
A pain-free setup means low costs combined with low rates.
Advances features
Ringover provides everything from auto dialler and predictive dialler services to call management software and more.
VoIP Business Phone FAQ
What is a VoIP Business Phone?
How does a VoIP business phone work?
What are the advantages of a VoIP Business Phone?
Why should your company use a VoIP Business Phone System?
What is a VoIP Business Phone?
A VoIP Business Phone is any phone that integrates with an IP phone system of VoIP Phone System. These are systems that enable phone services to be carried out via the internet network of your business. A VoIP business phone can be a real hardware phone or a software interface. However, each one should allow a large number of actions over and beyond traditional phones to be carried out. In addition, these features and services are highly customizable allowing businesses to tailor the system to their unique requirements.
How does a VoIP business phone work?
VoIP systems allow phone calls and other communication services to be carried out by transforming information into data packets that can then be transferred via internet protocols. VoIP business phones then transform these data packets back into audio at the receiver's end. However, these data packets mean much more information can be transferred beyond simple audio information. VoIP phones employ a number of protocols to work including SIP (Session Initiation Protocol), SCCP (Skinny Client Control Protocol) et al. Ringover software functions with any standard VoIP phone which means you don't have to replace equipment already purchased or search far afield for a suitable option that integrates with our software.
What are the advantages of a VoIP Business Phone?
There are a multitude of benefits that make a VoIP Business Phone an ideal option for large and small call-based enterprises. By utilizing an internet-based protocol to complete communication tasks, you are able to make large savings in both initial set up costs and overall running costs. VoIP services offer much cheaper rates compared to PSTN network options. The VoIP Business Phone system is also a more scalable option as you can add new phones and extensions in with minimum fuss when it comes to adding a new phone and number into your network.
Why should your company use a VoIP Business Phone System?
Aside from initial and long-term budget savings, a VoIP Business Phone System also benefits your company at an organization level by offering a range of features that help disseminate information and create a cohesive communication environment for both in-house and remote workers. This is why more and more companies are converting to VoIP systems.