Telemarketing Software

Strategic marketing is easy with software that does it all

Effortlessly reach prospective customers with telemarketing software that was designed to maximize efficiency and continuously improve performance.

Try it for free Ask an expert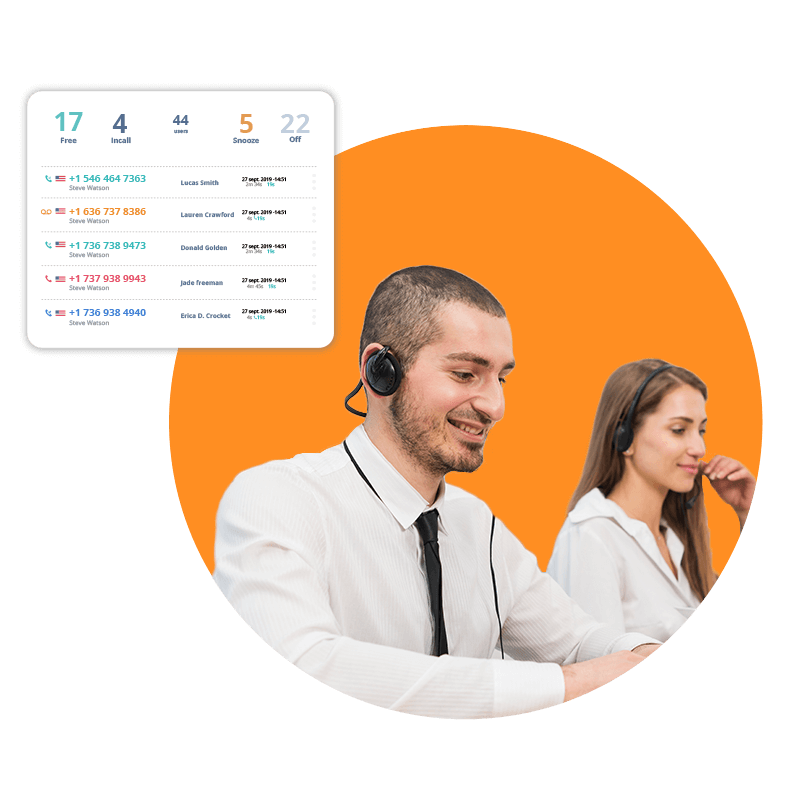 What is telemarketing software?
Businesses rely on outbound call centers to reach clients or potential customers for customer support, sales, research, or related purposes. While inbound call centers are focused on receiving calls, outbound call centers take a proactive approach.
Ringover's cloud-based outbound call center software enables businesses to drive sales, generate meaningful insights, and grow their customer base. Make the most of every call with software that was designed to fulfill your unique marketing needs.
What can our telemarketing software do for your business?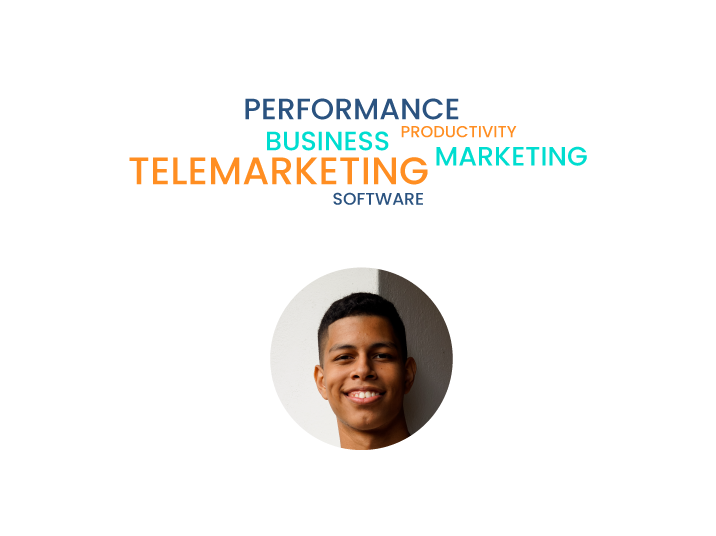 Simplify outbound marketing
Give your agents all the advanced functionality they need to move faster. Boost productivity while improving outcomes.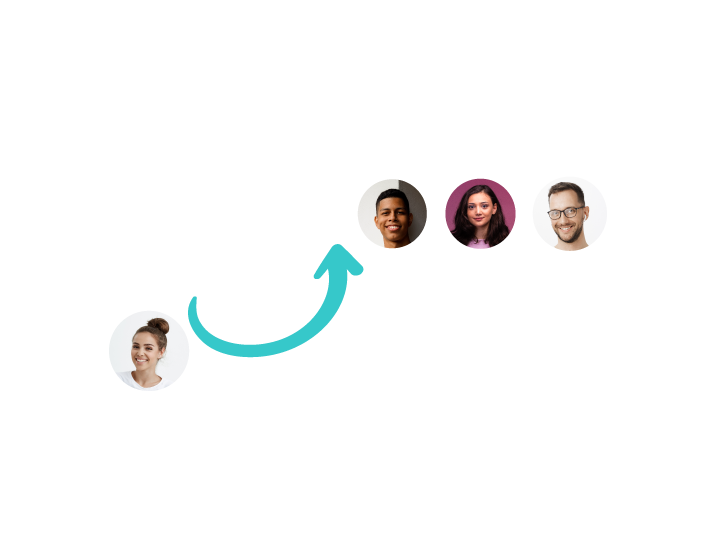 Extend your reach
Grow your customer base. Reach more prospective customers with features like outbound number selection and power dialing.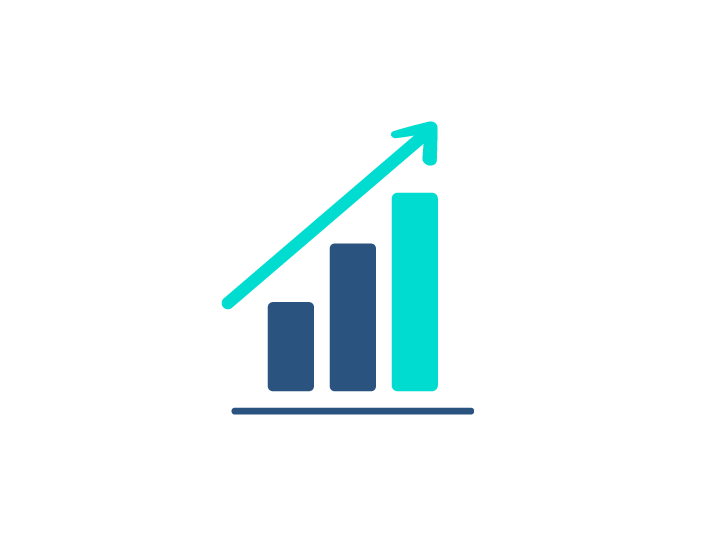 Optimize performance
Track and analyze call performance by agent. Empower your agents with live coaching that never disrupts the flow of a conversation.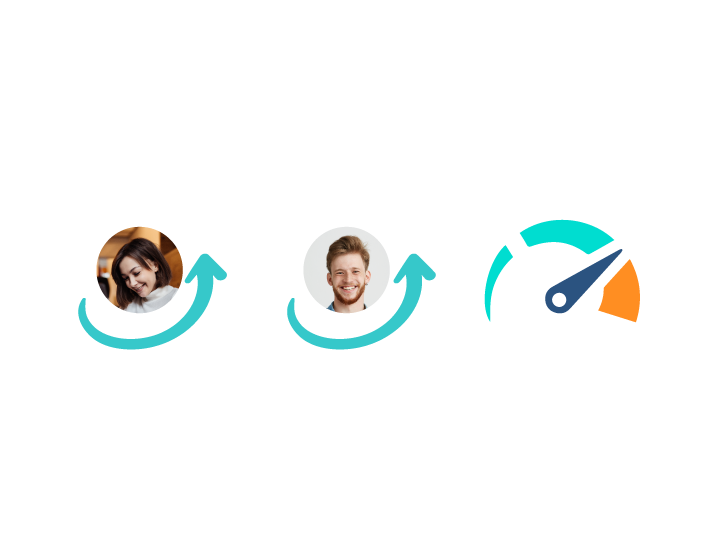 Improve agent productivity
Minimize downtime between calls, automate workflows, and increase employee satisfaction with a platform that understands the processes you rely on.
Pursue more leads and generate more sales
Take advantage of automation and a user-friendly interface to empower your agents to do their best work. Here's how Ringover's telemarketing software can help grow your business one outstanding first impression at a time
Experience high-quality audio calls and HD video
Get started in no time with Ringover's simplified setup process
Integrate leading VoIP phones, conferencing hardware, and other communications equipment
7-day free trial
All features included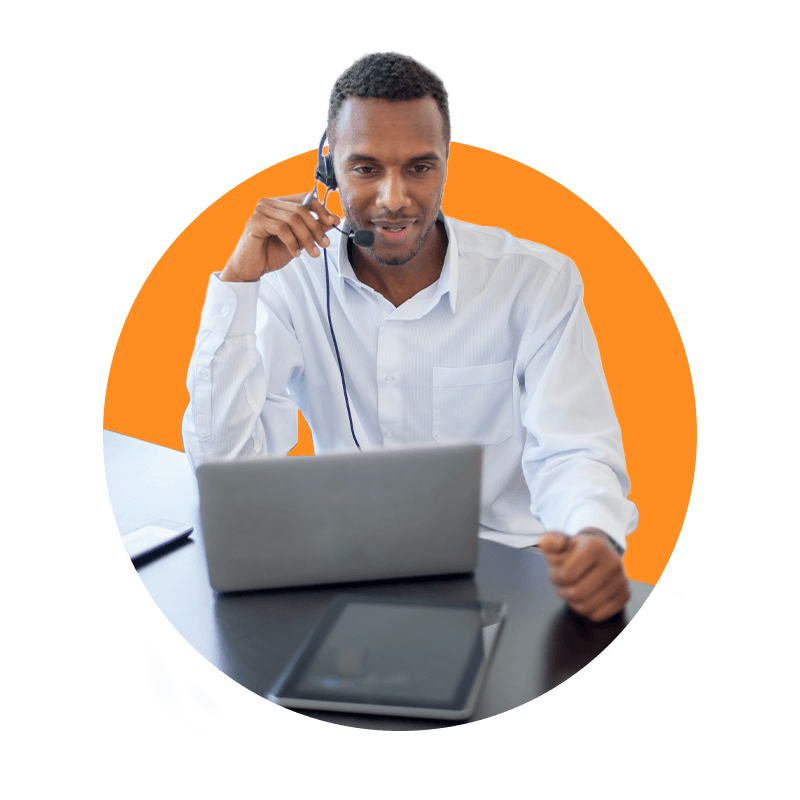 99.999% uptime keeps your teams connected at all times
Access our world-class customer service when you need it most
Keep your communications safe with end-to-end encryption
7-day free trial
All features included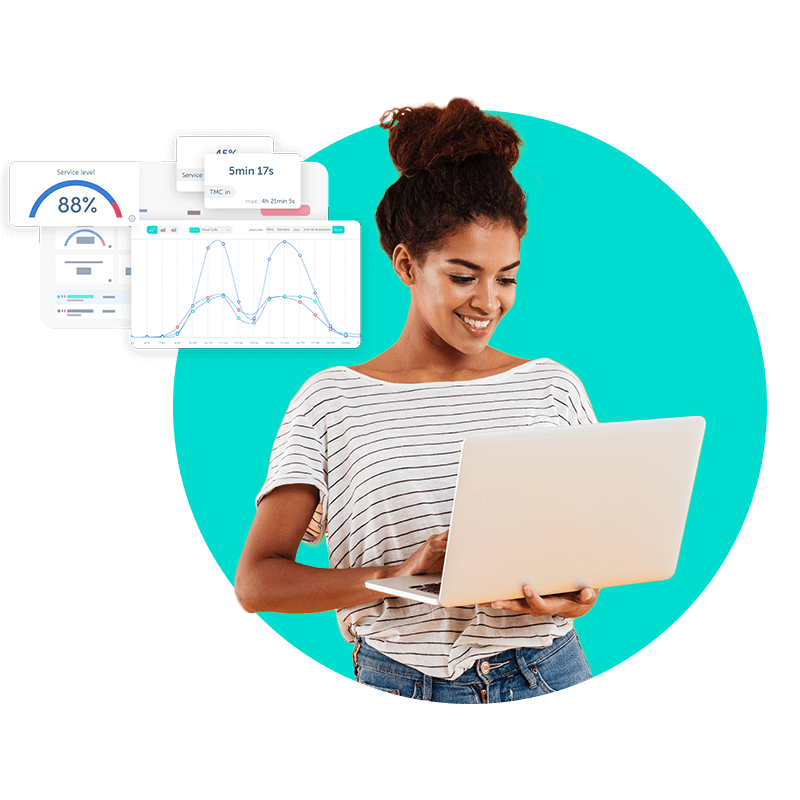 Telemarketing Software Features
Instantly create landline and mobile numbers in over 65 countries. Establish a local presence all around the world—no matter where you're located.
Outbound Number Selection
Maximize efficiency and personalize every call by giving your agents a selection of numbers to choose from.
Maintain high standards across all calls with dual listening, a feature that lets you tune in to agent conversations in real-time.
Give your agents the assistance they need when they need it with conversation joining. Jump into live calls to support your agents whenever necessary.
Make the most of your call center agents with advanced call routing. Effortlessly control call queues for specific departments or agents.
Ringover gives you all the CRM integrations your business needs to provide a consistent high-quality experience across all channels.
Monitor agent performance and key APIs with advanced analytics and real-time statistics that tell you everything you need to know.
Take agent productivity to the next level with automated dialing functionality that makes it easier than ever to schedule and launch outbound call campaigns.
Improve agent satisfaction and productivity with click-to-call functionality that eliminates the need for tedious manual dialing.
Telemarketing Software FAQs
Does Ringover provide international numbers?
Yes. You can activate landline and mobile numbers for more than 65 destinations worldwide in a matter of clicks. Our international calls put you closer to prospective customers at no extra cost. Establish international phone support, pursue overseas leads, and reach your full business potential with Ringover.
What is an outbound call center?
An outbound call center uses customer support agents and sales representatives to make outgoing calls to clients, prospects, or other businesses. Outbound call centers are typically responsible for telemarketing, customer service, marketing research, customer notifications, post-sale follow-ups, requesting information from business partners, and more.
Why does my business need telemarketing software?
Telemarketing promotes your business and informs critical decisions by allowing you to gauge customer interest in products and services. Telemarketing can also generate sales, boost customer engagement, and build long-lasting customer relationships. Outbound calls also provide businesses with the opportunity to collect constructive feedback from customers.
Robust telemarketing software gives you all the tools you need to expand your customer base and grow your business. Ringover's telemarketing platform maximizes efficiency while generating comprehensive insights.
How does Ringover help improve agent performance?
Our virtual call center platform makes it easy for you to monitor, identify, and address agent performance. Features such as call recording, dual listening, and conversation joining let you keep an ear on conversations and offer assistance whenever necessary.
What is call monitoring?
Call monitoring allows you to monitor and analyze the performance of your call center agents in real-time or at your convenience. Ringover lets you monitor calls through live call listening, call barging (jumping into a live call), and call recording. Our whispering feature lets you speak to an agent directly during an active call without the caller hearing.
Why is call monitoring important?
Call monitoring is fundamental to maintaining the quality of both inbound and outbound calls that pass through your call center. Routine call monitoring allows businesses to enhance their customer service experience by continuously improving agent performance. Call monitoring is also key to boosting sales by optimizing how leads are handled.
How does the dual listening feature work?
Dual listening plays an important role in call monitoring. It allows you to evaluate agent performance and maintain excellent standards in real-time. Ringover lets you join into any live call, at any time. You can use our whispering feature to speak to an agent directly without the caller hearing.
How do businesses improve the quality of their cold calls?
Improving call quality starts with active listening and assistance through features like call recording, dual listening, and call barging. Having a trained sales team is also important. When onboarding new hires, it's common to have them listen in on top-performing agents so that they can pick up new techniques.