Modernize Your Small Business with an Easy-To-Use Business Phone Line
A business-dedicated phone line is the best way to vitalize your business, instill trust in your customers, and facilitate smooth communications. When it comes to choosing a multi-line system for your small business, going digital is the key to progress.
Ringover's cloud-hosted business line is ideal for small enterprises, microbusinesses, and entrepreneurs, thanks to its smart features, accessibility, and ease of use.
Try it for free
Ask an expert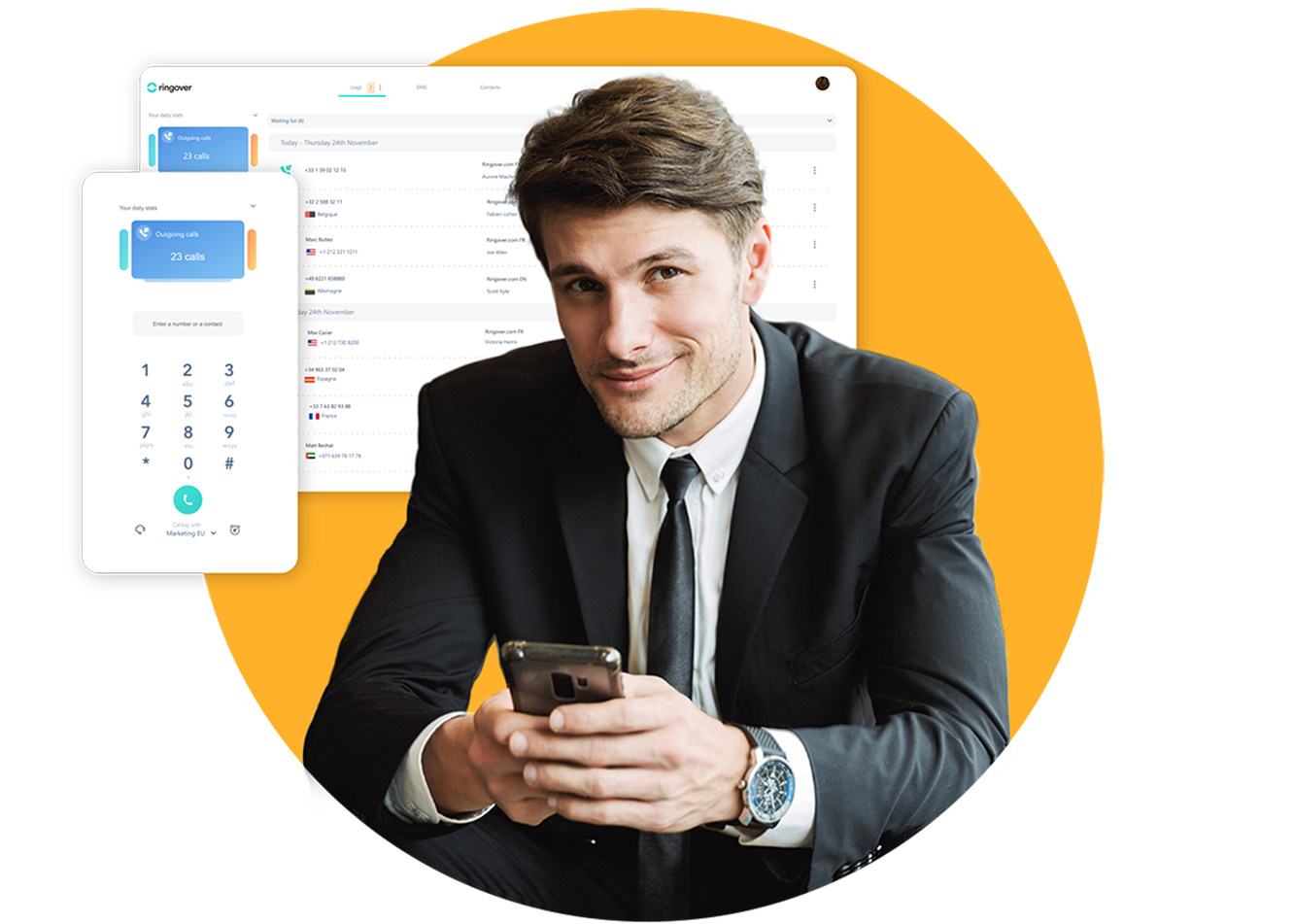 Cloud-based small business phone line for convenient communications
Unlike the traditional analog phone system, Ringover's cloud-based business lines offer everything you need to improve and simplify the way you communicate with your prospects, customers, and team.
Designed as a softphone app, it can be set up and accessed from all types of devices with ease and is used for making and receiving calls, sending texts and faxes, chatting, conducting videoconferences, and more.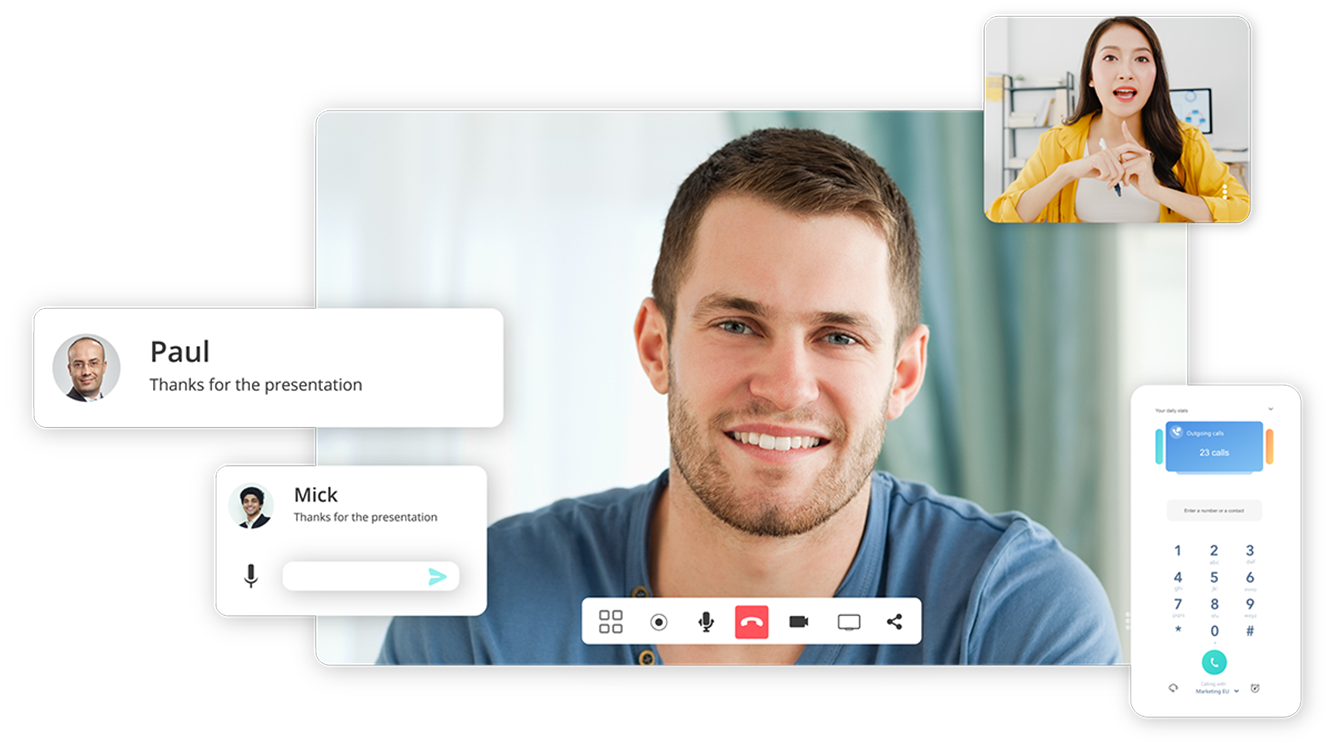 Work from anywhere with a business line on your cell phone
Transform your cell phone into a business communications powerhouse with the Ringover app. Available for Android and iOS users, it allows you to connect with your customers when you are on the go or working remotely.
This softphone app also works on laptops and desktops, ensuring a seamless transition from one device to another while making or receiving calls. The transition from one device to another is so smooth that your customers won't even notice it; nor will you!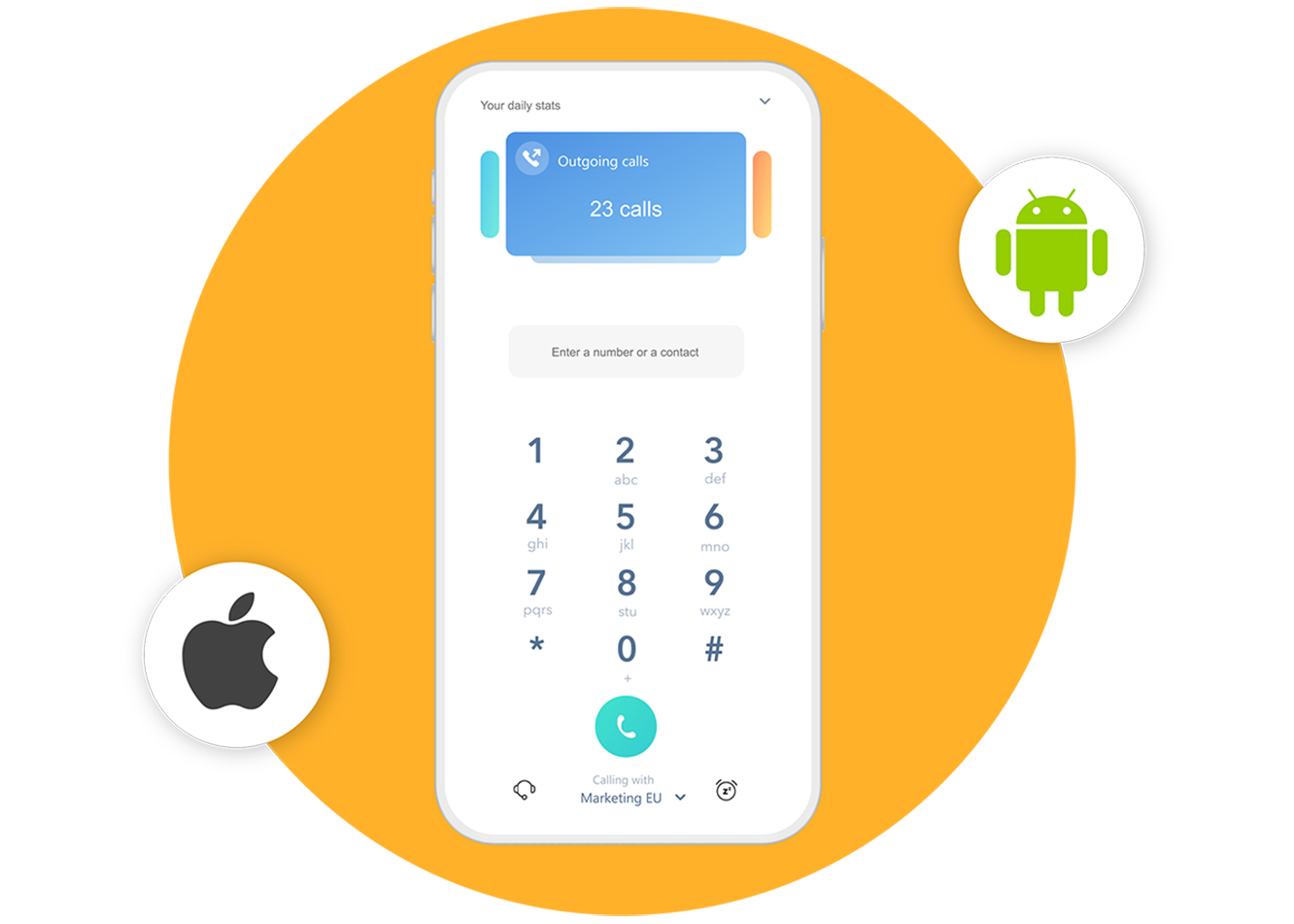 A complete multi-line phone system with multiple capabilities
Gone are the days when business lines were for making or receiving calls. Ringover's cloud-based business phone system lets you communicate in a modern way with text messaging, video calling, chatting, and contact sharing.
What's more, it can be easily integrated with popular business tools and apps like Microsoft Dynamics, Hubspot, and Zendesk. Having all your communications and contacts in one place makes it easier for you to manage projects.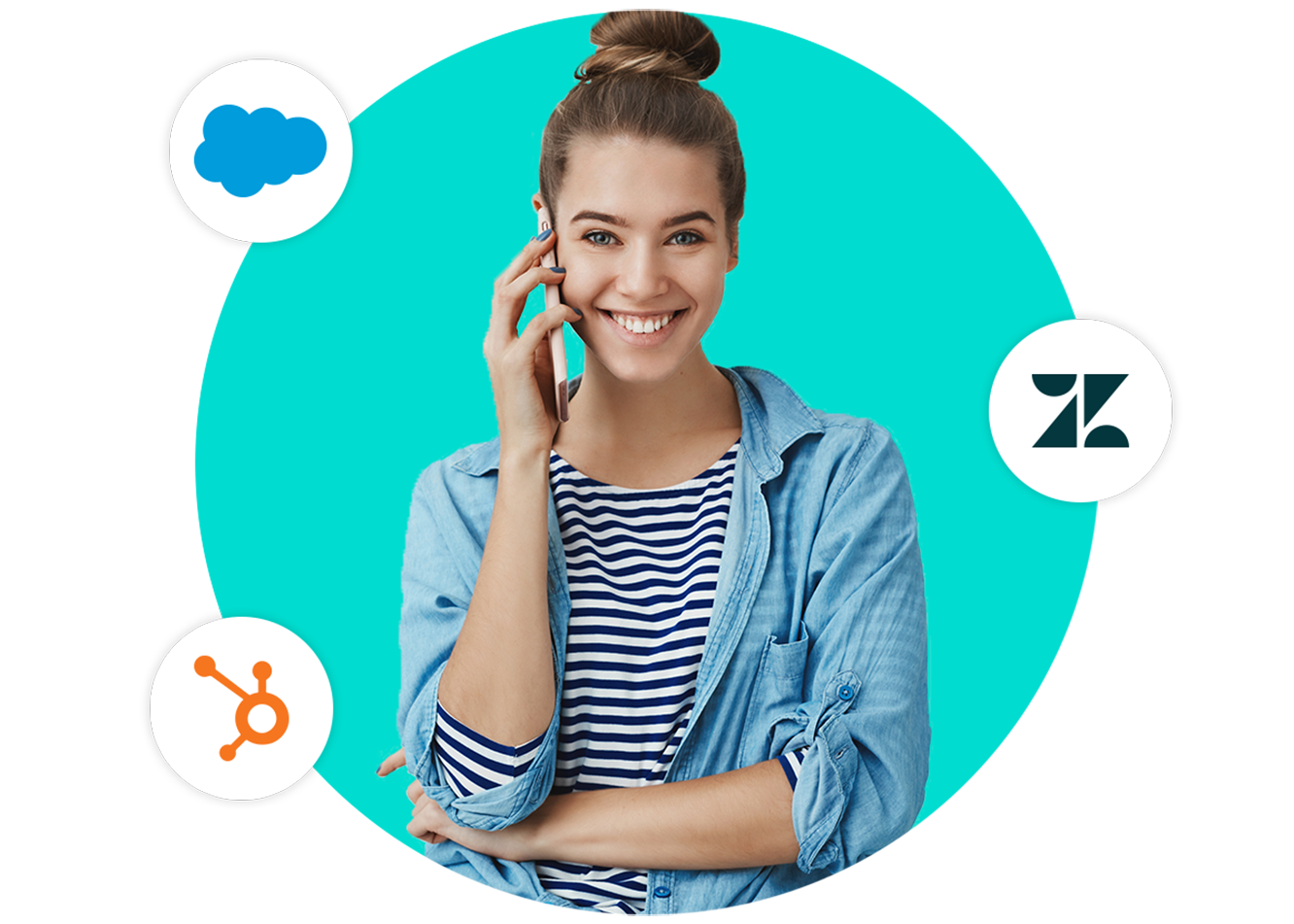 A smart business phone line with powerful features
Benefits of business lines for small-sized businesses
It facilitates remote and on-the-go working, which hugely benefits small business owners. As the system works over the internet, you don't need any space, hardware, or training to set it up.
Topping the list of advantages of Ringover's cloud-hosted business lines is cost-effectiveness. The pricing is so competitive – no set-up fee, installation charges, and hidden charges – that it doesn't burn a hole in your pocket.
Most popular business phone line types
Cloud-based phone systems are of many types, based on the number of lines available. Here's a snapshot of the most popular types of small business phone lines:

Business line for cell phones
A business line for cell phones is the perfect choice for small teams, microbusinesses, and entrepreneurs who are always on the go or work out of virtual offices. In addition to a personal line, you can add a business line and manage the accounts separately. The app is compatible with Android as well as iOS devices.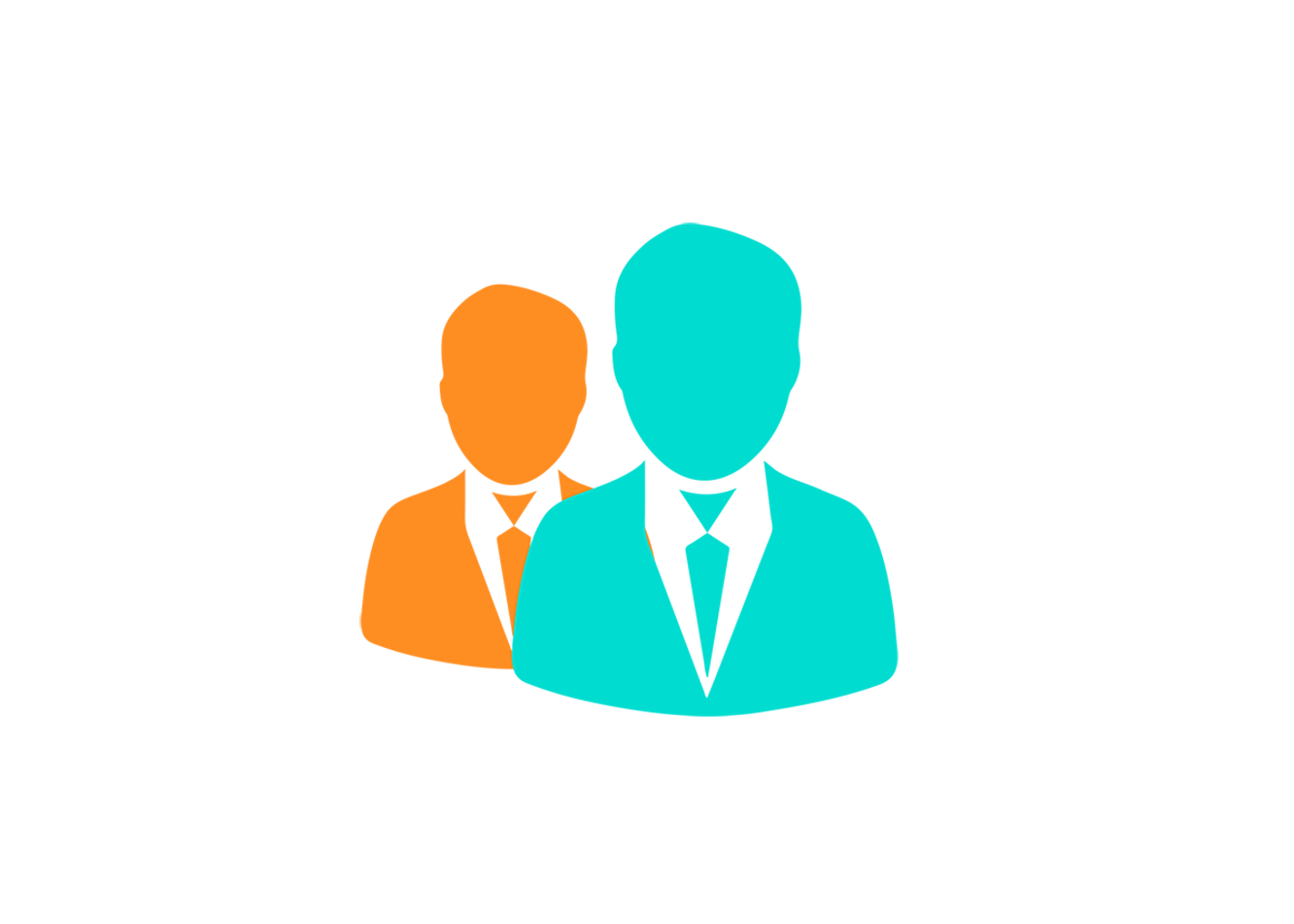 2-line business phone line
A 2-line business phone line, true to its name, has two separate lines for making and receiving calls. If your business doesn't expect a flood of calls to come in, this type is ideal for you. It is often the preferred choice for small business owners with two to four employees and those who operate out of home offices.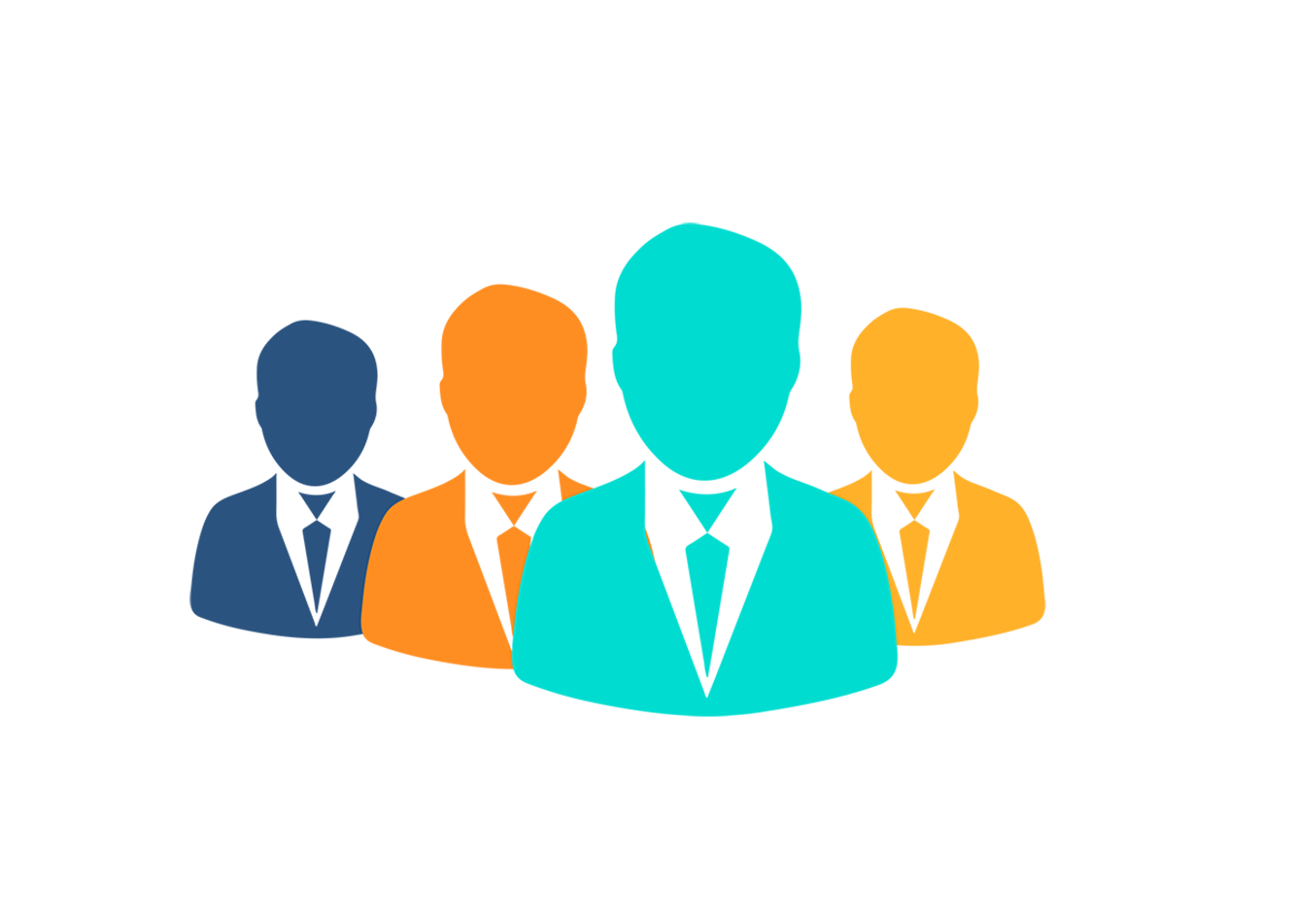 4-line business phone line
With four separate business lines, this type is for small businesses and start-ups with five or more employees. It also suits certain industries where the number of simultaneous calls is higher than average. For instance, retail shops, hospitality start-ups like restaurants and hotels, etc. would require a 4-line business phone line to manage online orders and bookings.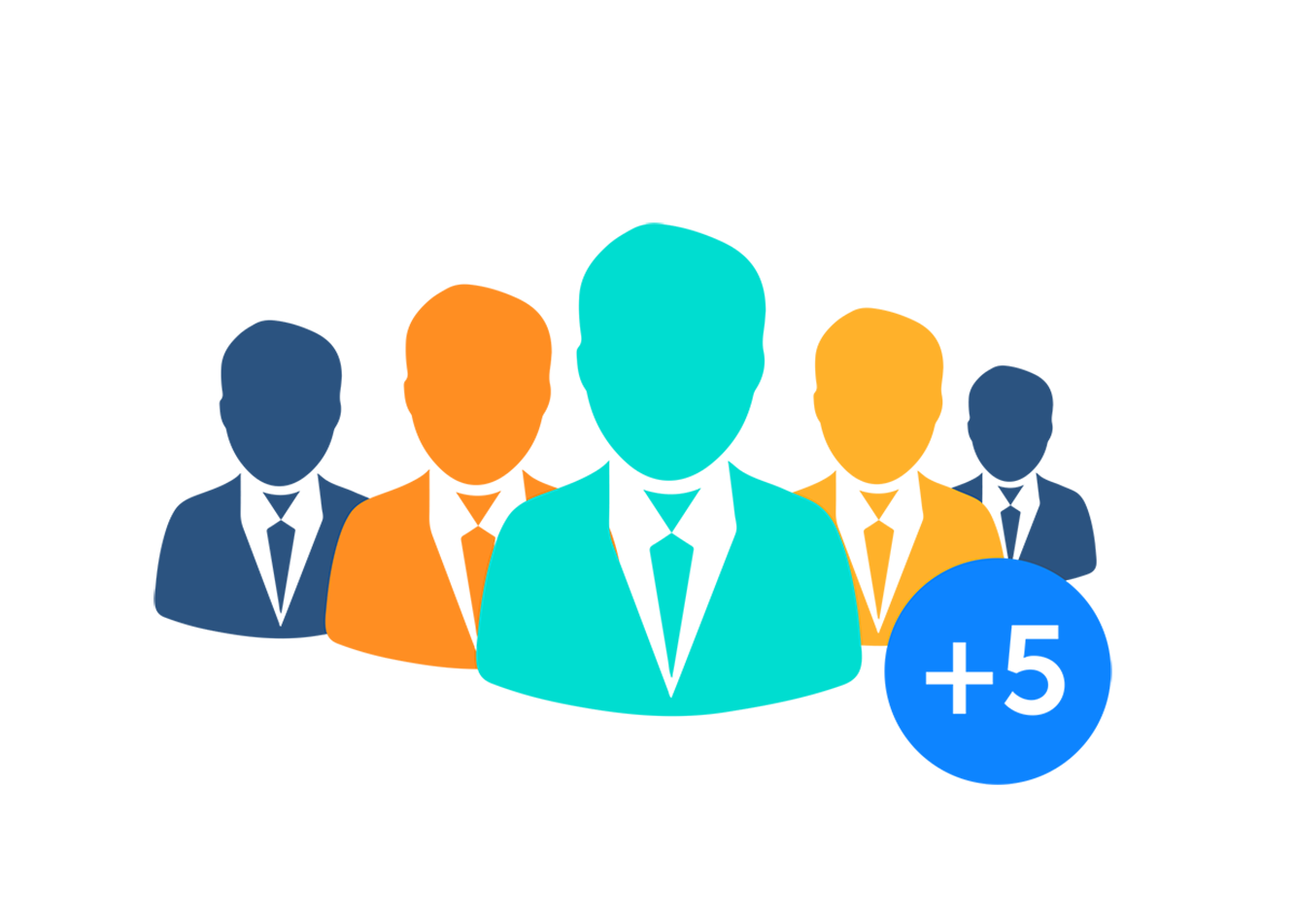 Multi-line phone systems for small businesses (5+lines)
It's best that small businesses who offer communication-centric services (small-scale call centers, teleconsultation service providers, etc.) opt for multiple lines based on their requirements. Small-size healthcare facilities, pharmacies, insurance agencies, etc. would also benefit from multi-line phone systems for small businesses.
Business Phone Line FAQs
What is a business phone line?
A business phone line is a telephone connection or a system of multiple connections with features designed for businesses, such as call waiting, routing, transferring, and more. It derives the name from days of analog systems when communications were transferred in the form of signals through a copper 'line'. Today, with the advent of VoIP devices and cloud-based platforms, business phone lines work over the internet.
How many business phone lines does my business need?
Well, it depends on factors such as the number of employees, number of calls to be handled at a time, and the nature of your business. Typically, small businesses require a 2-line phone line or a 4-line phone line. However, if your business relies heavily on communication – teleconsultation, tele-ordering, and similar services – you might require a multi-line phone system with more than four lines.
Why should small businesses add a phone line to their cell phone?
For small businesses, adding a business phone line to your cell phone is one of the fastest and cost-effective ways to manage communications. Unlike a desk phone, it allows you to make and receive calls whether you are in the office or on the go.
Can I add a phone line to my existing cell phone?
Of course. A business line can be added to your existing smartphone using the Ringover app. All you need to do is to download the app (Android or iOS), set it up, and activate the second number. You don't need to purchase a new phone for adding one or more new lines. Click here to know more.
How much does a multi-business phone line cost?
Ringover offers two business line packages for small businesses starting at 24€ per user per month. Learn more about the packages here.
Do my customers need a cloud-based phone to communicate with me?
No. A cloud-based small business phone line is versatile in that it routes calls between your cell phone or laptop to traditional landlines and cell phones. There's no compatibility issue, so your customers can reach you on your business line from any type of phone.
Can I use a cell phone for a multi-phone line?
Absolutely. Multiple business lines can be added to your cell phone (Android or iOS) by downloading and setting up the Ringover app. Each of these numbers will have a dedicated account, so you can keep your calls, texts, contacts, and other data separate from each other and also from your personal number.
Can I get a business phone line in a local or international number?
Yes! Ringover helps you establish your presence all over the globe with local and international virtual numbers. Currently, we offer landline and mobile numbers with area codes for over 65 countries around the world. Check out the list of countries here.
Can I upgrade my 2-line system into a 4-line or multi-line?
Certainly. Ringover's pricing and packages work in a simple way, so you can easily add new business lines as your business expands.
Do I require an internet connection for cloud-based business phone lines?
Yes. In cloud-based phone systems, calls are received and made over the internet. This means you need a stable internet connection to use it effectively.
Do I have to worry about privacy when I use a business phone line on my cell phone?
Not at all. Ringover follows robust security and encryption standards for privacy protection. Moreover, when you add a business phone line on your cell phone, your business account and personal accounts are kept separate. Consumers can call only on your business line and when you call them, they only see your business number.