Call your colleagues easily
Take advantage of simple and more productive internal communication for your company. Speak to colleagues without needing to dial any extension numbers and stay reachable from anywhere thanks to a 100% cloud-based phone system.
Direct call a colleague from the smart dialer
No need to remember your colleague's extension number anymore. Simply insert their name to call directly from the smart dialer. The smart dialer will pull up the contact with the first letters entered.
Transfer a live call
No more memorizing long lists of extension numbers for your colleagues to whom you wish to transfer calls. Just type the first few letters of their first or last name to do a quick transfer.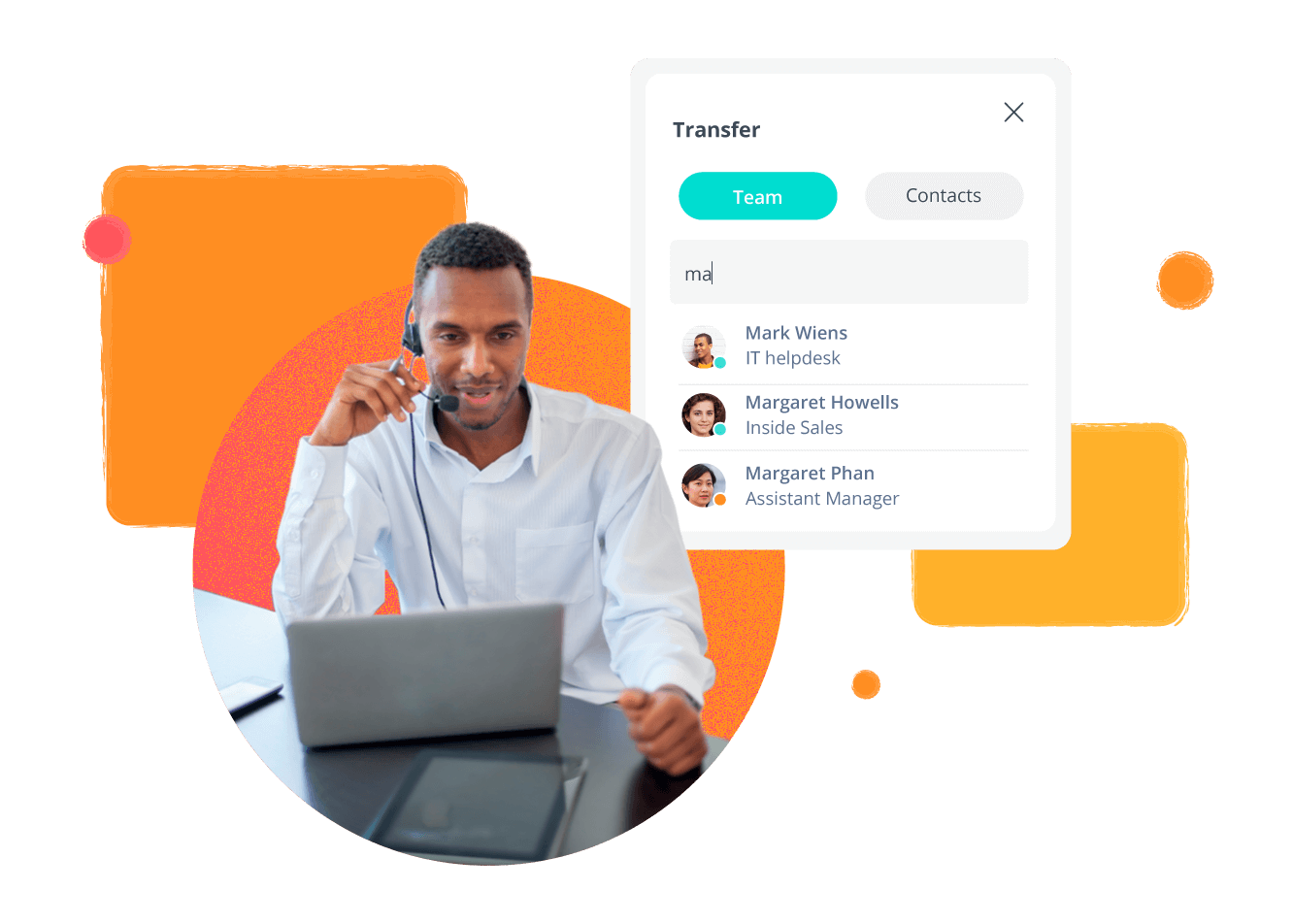 Make and receive all of your internal calls at the office or while on the go
Stay reachable to your colleagues from anywhere: at the office, on your desktop phone, during meetings or while traveling using the Ringover mobile app. All you need is an internet connection to access your company phone system.