Now more than ever, more of you are using our platform and to show our appreciation we want to ensure that it meets all of your needs and expectations. That's why our teams have spent the past months working tirelessly to be able to offer you a brand new version of our communication solution.
Over the past few months, some of our customers have had the chance to test drive the beta version of our app. Thanks to their feedback on their experience using it we've been able to perfect the app and so we are extremely proud to present it to you today.
A modern, simplistic design
More user-friendly, more responsive and overall better to use. The Ringover interface was re-designed entirely to give users more efficient control over their calls and to offer new features centered around productivity and teamwork.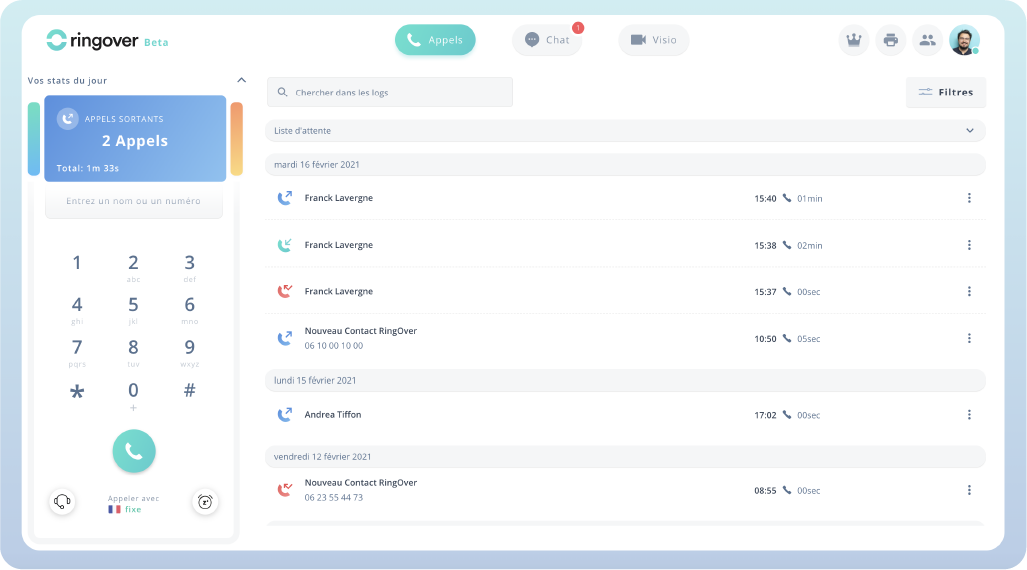 All of your communications in one interface
Thanks to this new version of myRingover, you can easily access all of your communication channels. Voice, video calling and instant messaging - all accessible from a single interface.


Improve teamwork, save time and collaborate better making it quicker and easier for you to make decisions.
With this new version, making and receiving calls and even accessing your statistics are much easier than ever before.
Start discussions instantly and communicate one-to-one or within a group.
Organise a video conference in just a few clicks from within myRingover interface.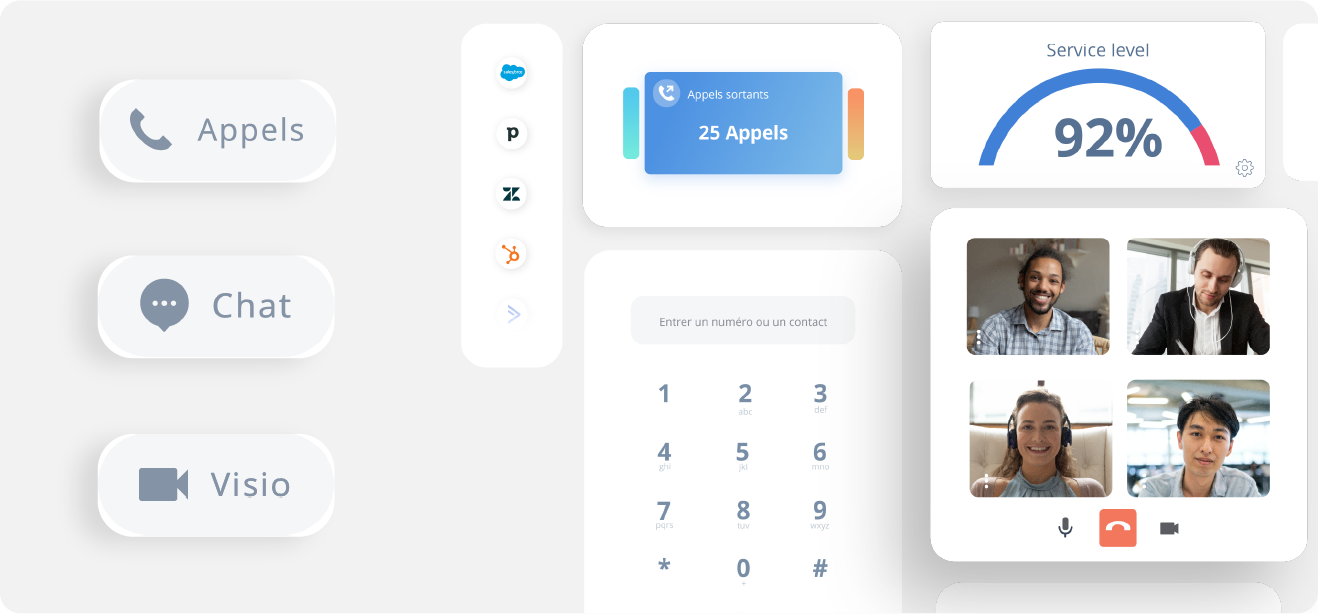 All of your call activity at a glance
From outbund and inbound call volumes to total time spent in Snooze mode, you can now keep a close eye on your personal daily statistics. With the new "Waiting List" addition, you can now see switchboard calls waiting in queue to be picked up to then be able to prioritise the most important calls.
This new interface gives you the means to quickly visualise key data:


Personal daily call statistics so you can get a clearer insight into your performance vs. objectives
Waiting list: keeps you up to date on any inbound call queues for your switchboard
Real-time call details and logs (eg. date, duration, caller name, etc.) for a clear overview of inbound and outbound call acitivity

From the beginning of March, you can access our brand new myRingover platform.
The aim is simple: to help you save time, increase your efficiency and boost your productivity.
We can't wait to hear what you think of this new version, so don't hesitate to let us know:
emma@ringover.com
.
To learn more about Ringover or our new features, don't hesitate to
get in touch with our sales team
, or
try our solution
for 7 days without paying a penny, with our free trial!