TCR registration Fees (The Campaign Registry)
The Campaign Registry (TCR) charges various fees for managing registrations, as do SMS aggregators, mobile carriers, and third-party vetting services that carriers require for specific use cases or SMS traffic volumes.
Ringover does not charge any additional fees for TCR registration.
Brand Registration Fees
Brand registration fees are one-time fees required in order to register your business with TCR. Brand registration helps verify your brand and prevent impersonators from sending messages in your company's name. While you'll usually only need one registration, if you have multiple sub-brands in one Ringover account, you'll need separate registrations for each. Please keep in mind that brand registration fees apply to every application, even if your submission is rejected.

Campaign Registration Fees
Campaign registration fees are a one-time vetting fee and a monthly fee that varies on SMS usage. To use SMS, you need to register a campaign and assign numbers to it. This helps carriers understand how you're using SMS and prevent any misuse or malicious acts on your numbers. Registering also helps ensure that your messages aren't wrongly flagged or interpreted as policy violations. For example, sending updates on a loan application could be mistaken for loan marketing and result in blocked messages.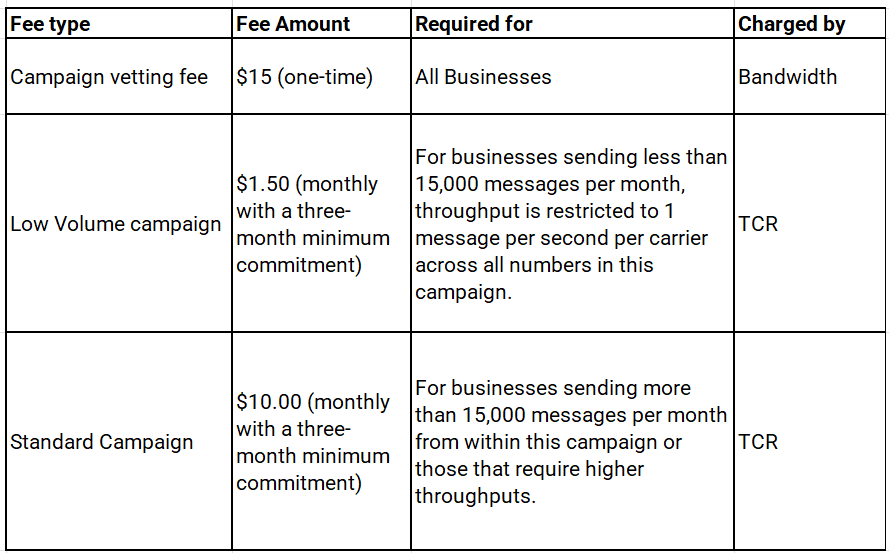 Was this article helpful?
trigger sent c-modal
×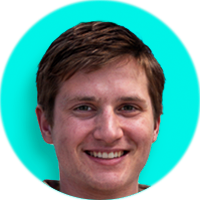 Welcome to Ringover!
Contact our sales team
or give us a call
+1 438 448 4444
×
Thank you !
We are excited to connect!

One of our product experts will be in contact as soon as possible to book your custom demo and answer any questions you may have.