View your personal daily call statistics on Ringover
Personal call statistics, located above the dialer, allow you to keep an eye on your call activity in real time and better visualize your daily goals. 👁️
To view your personal daily call statistics on Ringover, go to
https://app.ringover.com/
.
Your statistics for the day are displayed above your dialer. These are updated in real time to support you in achieving your daily goals. 📈
You'll easily be able to see:
Your incoming calls (number and duration)
Your outgoing calls (number and duration)
Your snooze time (duration)
To access more advanced personal call statistics, simply click on the "Your statistics" button on the top right of your interface. You will then be redirected to a page with more complete statistics 📊: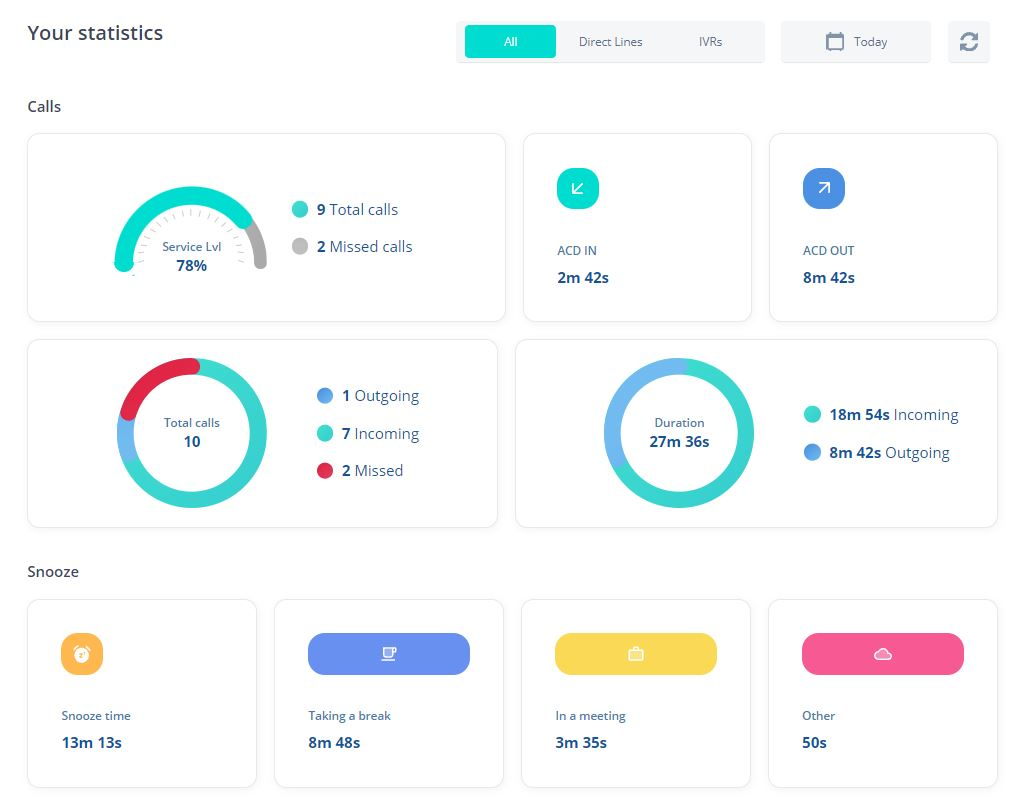 Now you know how to keep track of your call statistics on a daily basis. 🎉
Was this article helpful?