Keeping your existing number
The portability
option allows you to keep your current landline or mobile phone number for your Ringover account.
Before creating your account and choosing a number 📑,
contact our customer support
🤝 directly at support@ringover.com or via one of the following phone numbers: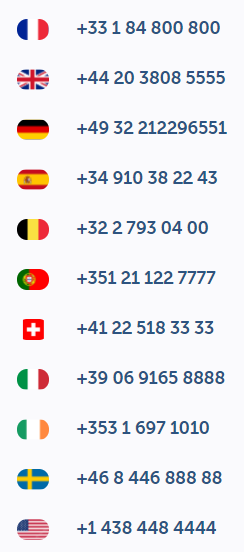 We'll provide you details on the documentation 🗂️ you'll need to send us: portability mandate, your last phone service invoice and proof of identity.
Once the requested documents have been received your number will be ported to your Ringover account in 10 to 30 days, depending on your country. You are now able to make your
international calls
! 🎉
Was this article helpful?