Integrating Ringover in Safari
Integrate Ringover into Firefox using an extension, enabling you to:
- Call clients back in just 1 click - you just need to click on a phone number on a web page (CRM, email, etc.)
- Benefit from a pop-up that appears on-screen when an incoming call rings, allowing you to answer it directly
- Make calls easily using the dialer, either by entering a number or typing in a contact's name
To install the Ringover extension on Firefox, head to the App Store on your Mac device, then enter "Click2Call" into the search bar in the upper-left corner of the window. To download the app, click "Get", then "Install"✅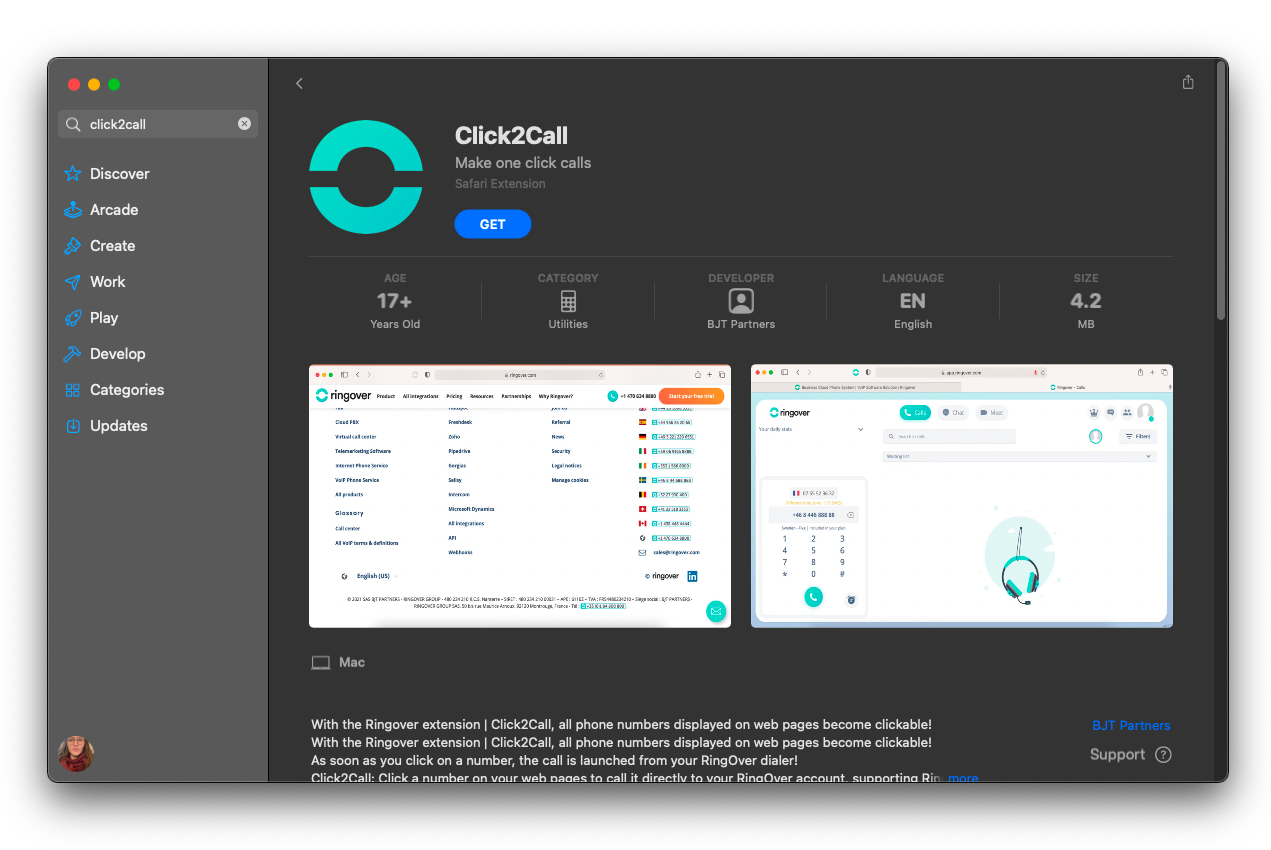 Once the extension is installed, click on "Open" and follow the instructions provided by the extension on the screen. Next, go back to Safari to activate the extension you've just installed:
Select "Safari", then "Preferences", and click on "Extensions".
Log into your Ringover account to start using the extension: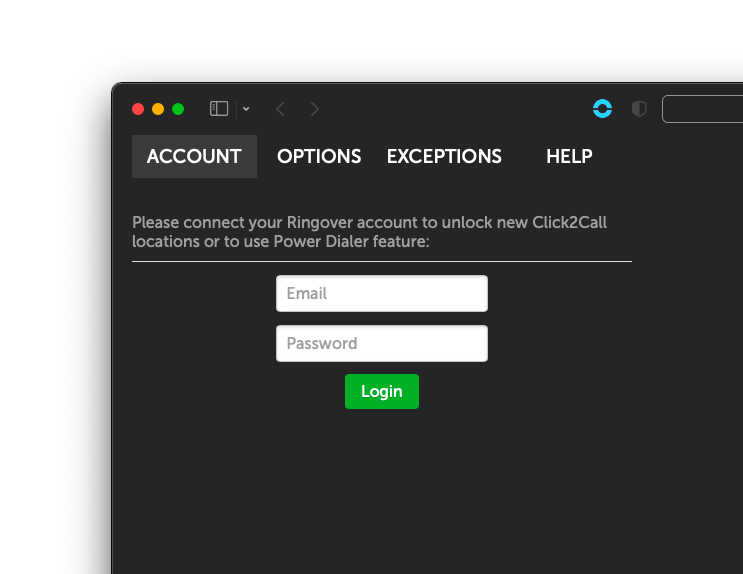 Once installed, you can access the extension via its icon at the top of your screen, to the left of your browser search bar! 🤗

There you go, your integration is all sorted! 🎉
Was this article helpful?