How to connect Ringover with Google Drive?
To connect Ringover with your Google Drive, you'll need to head over to your
Dashboard
and go into the
Integrations
section.
Search "Google Drive", and when you access it, a window will appear and you'll need to enter the
ID of the folder
that you want to share:

How to get the Drive folder ID?
Go to your Drive space and click on the folder that you want to share to go to its URL page. Once you're on the page for this folder, copy and paste the end of the URL (/drive.google.com/drive/u/0/folders/…
the ellipsis/three dots
). Example:

How to share your folder with Ringover?
Once you've entered the folder ID, head over to your Google Drive space to
add
the Ringover email into the
sharing of your folder
with the following email:
ringover@ringover-373613.iam.gserviceaccount.com
To share your folder with Ringover, just
right-click
on the folder and select "
Share
".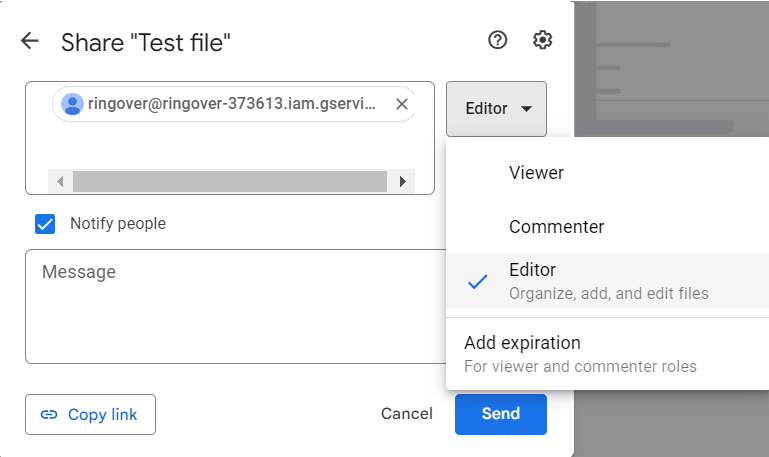 Was this article helpful?