Enable Click2call in Google Chrome
With the RingOver-Click2call extension, you can call your contacts in one click!
Every phone number on a web page will become clickable - a very handy tool!
Go here to install the extension:
https://chrome.google.com/webstore/detail/ringover-click2call/ghhapdfndmlhligpkofeppifkgddkonj
Then click "Add to Chrome"

And "Add extension"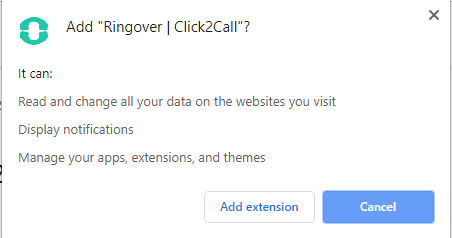 Enter your Ringover credentials: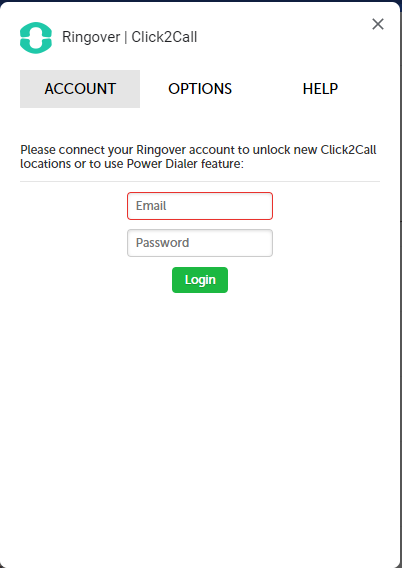 And customize the extension options to fit your needs: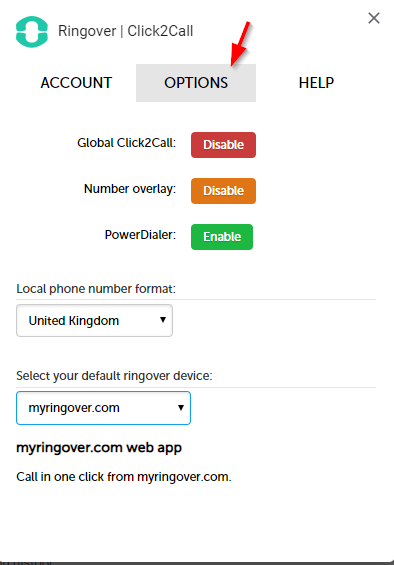 Once installed, the extension appears on the top right of the browser:

Was this article helpful?