Creating a switchboard with a code request
Step 1: Creating a switchboard
Step 2: Configuring the code request
Step 1: Creating a switchboard
💻 Log in to
your dashboard
then click on "Create a switchboard".
Name your switchboard then select "Open" to access scenario modification🖊️ :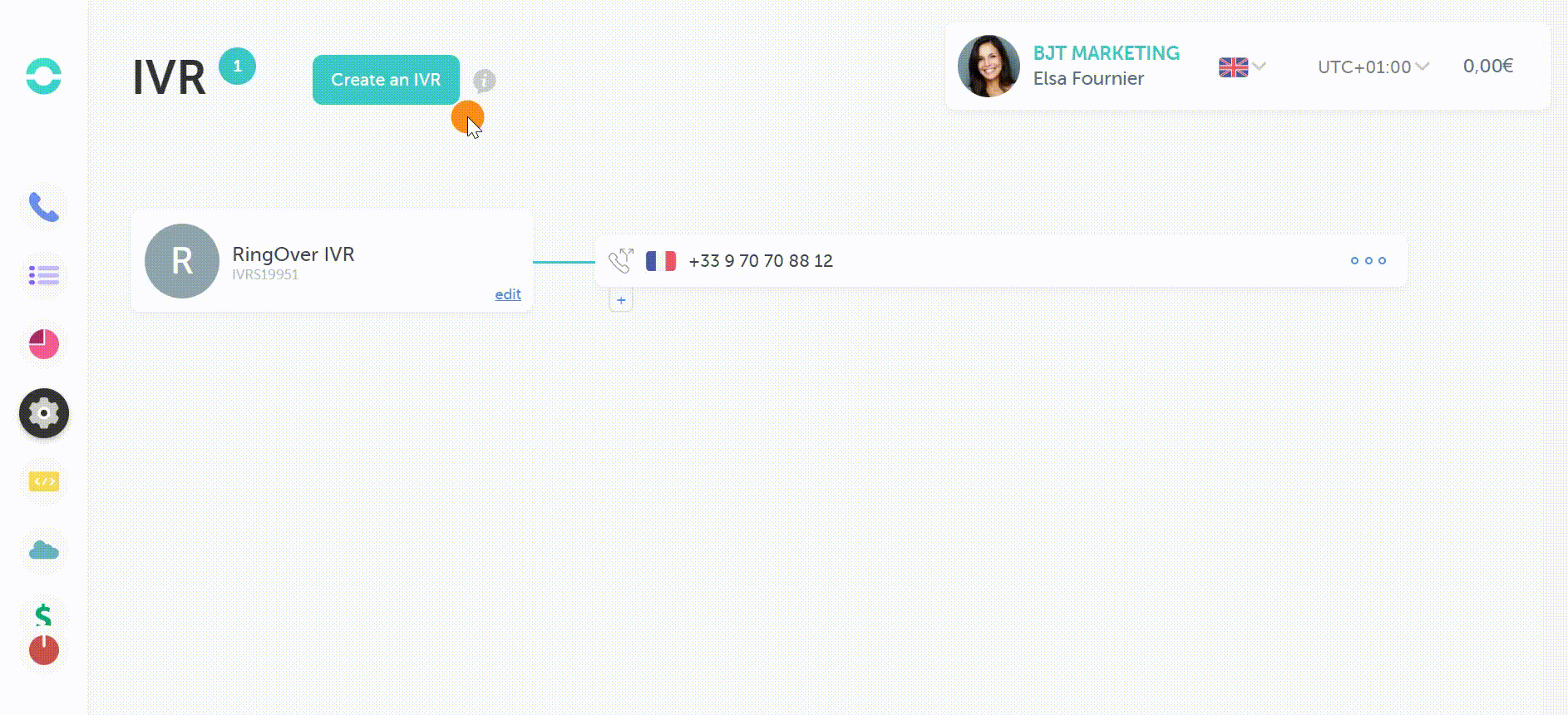 Step 2: Configuring the code request
⚠️ You'll need a helping hand from a developer to configure this feature.
To ask your callers to enter a code (e.g. a client number or an order number), select "Request a code" in the scroll-down menu, then enter your scenario title. Next, create your request (e.g. "Please enter your order number using your phone's keypad") using the Ringover online studio. 🎵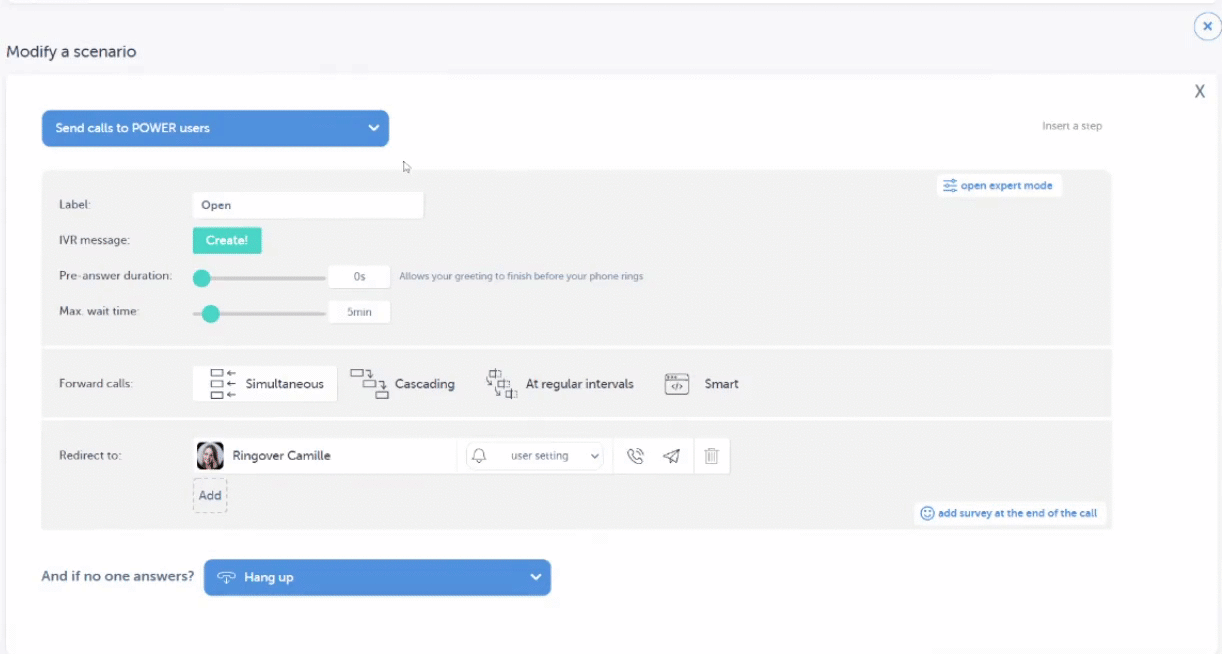 Indicate the URL of your webhook using
the technical documentation
.
Finally, configure the steps following the code entered by your caller.
There you have it: you now know how to configure a code request on your switchboard!
🎉
Was this article helpful?