[Dashboard] Creating an IVR with voice menu (press 1, press 2…)
Step 1: Creating an IVR
Step 2: Setting up a voice menu
Step 1: Creating an IVR
💻 To create an IVR, go to
https://dashboard.ringover.com/ivrs
and click on "Create an IVR." Give your IVR a name and select "Open" to access
scenario modification
🖊️: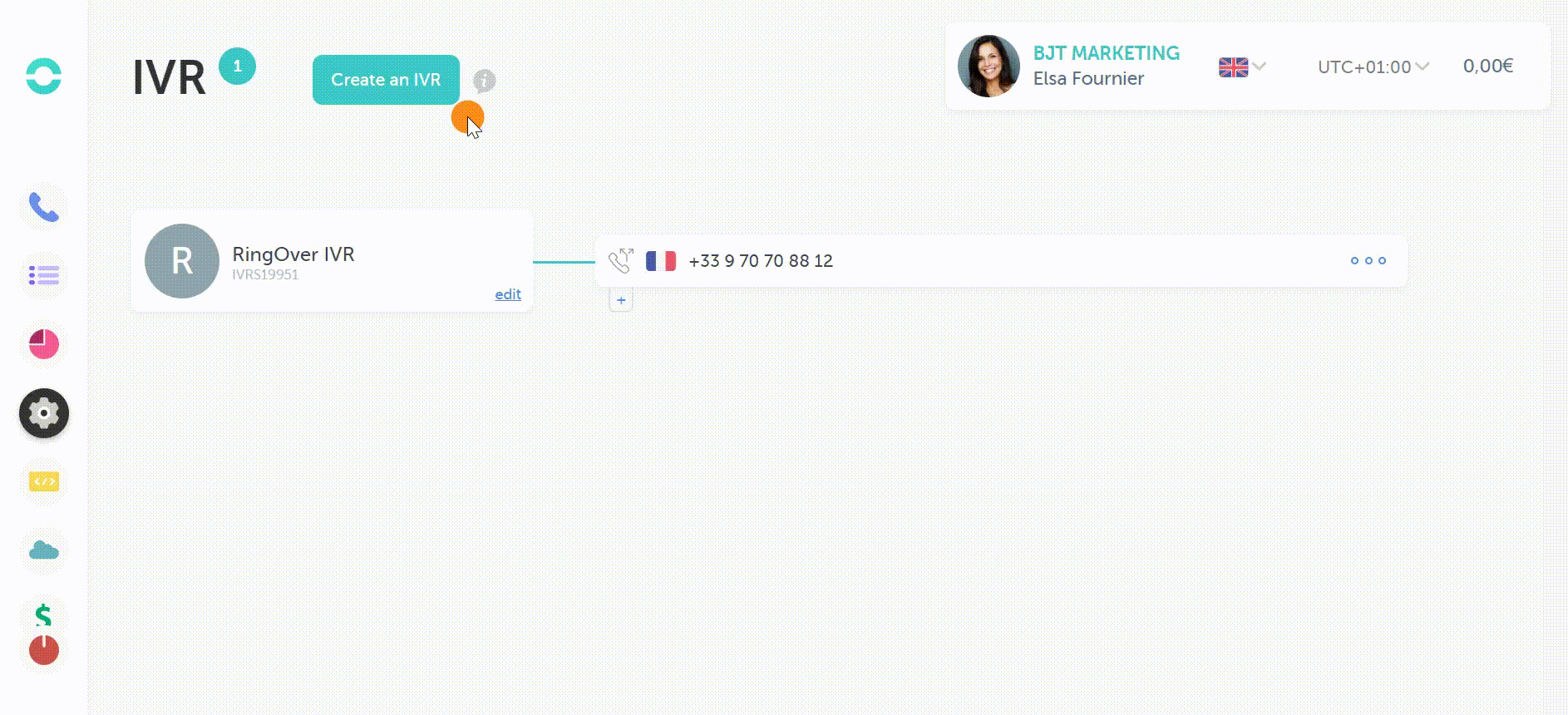 You can then
record announcements
🎙️ in which you indicate to your callers how to make their selections.
Step 2: Setting up a voice menu
An
Interactive Voice Response
("press 1, press 2…") allows you to
direct your incoming calls
to the right service or person 👨‍💼 within your company, and set up
customized queues
to prevent long phone waits.
To set up
a voice menu
, select "Add a nested IVR" from the drop-down menu: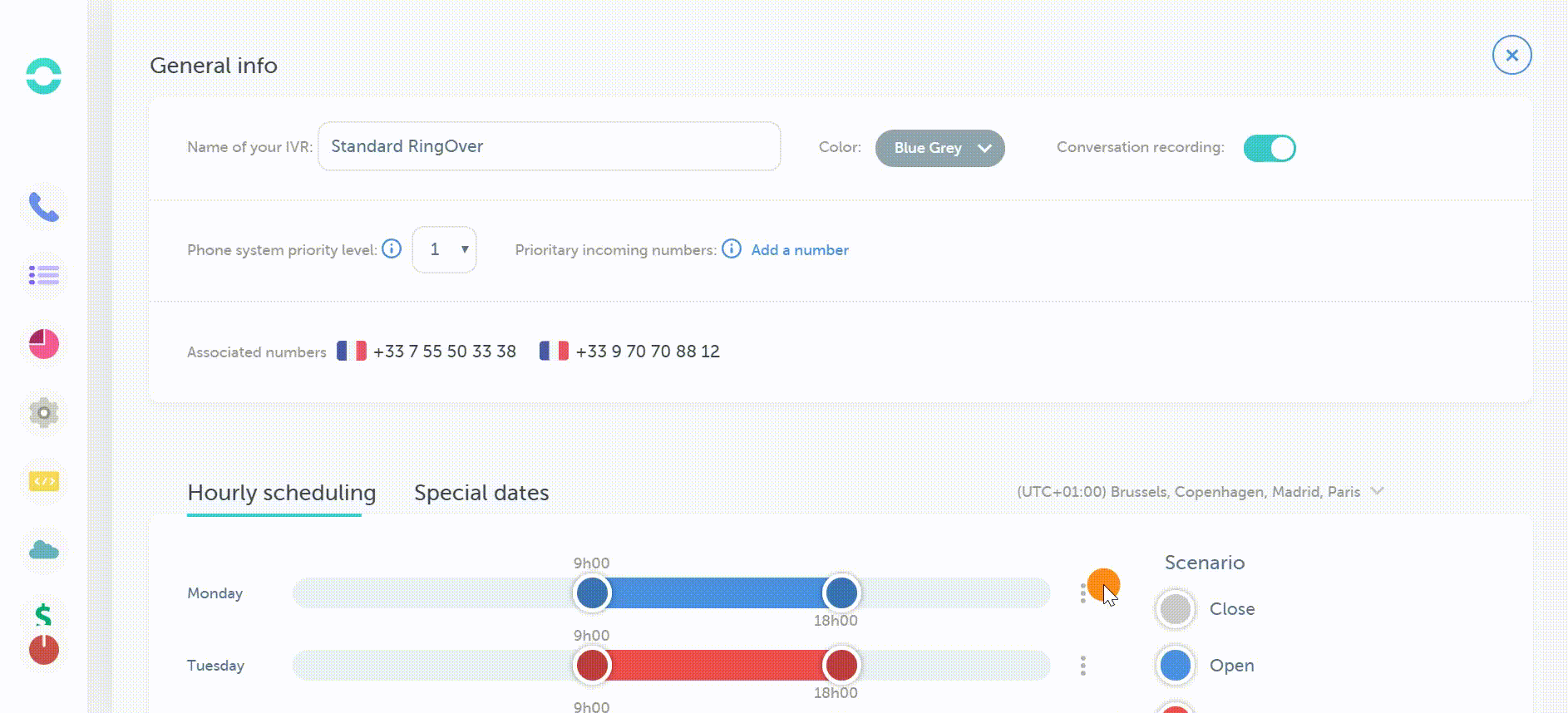 Select "
Publish vocal message
" 💬 under the blue drop-down menu for a given key selection and then label the selection. Click "Create!" and use
Ringover's online studio
🎵 to record an announcement corresponding to each key selection: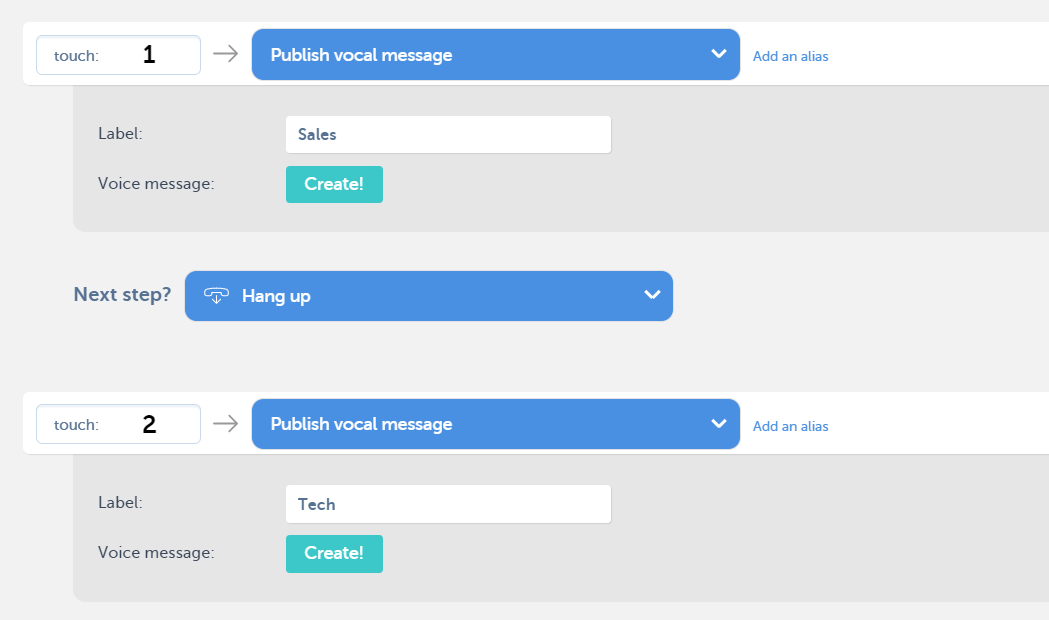 💡
You have the option of creating an alias for each IVR selection.
See our article 📰
10 Tips for Setting Up Your IVR
Back to the Support Home page
Was this article helpful?