[Dashboard] Creating an IVR with voice menu (press 1, press 2…)
Step 1: Creating an IVR
Step 2: Setting up a voice menu
Step 1: Creating an IVR
💻 To create an IVR, go to
https://dashboard.ringover.com/ivrs
and click on "Create an IVR." Give your IVR a name and select "Open" to access
scenario modification
🖊️: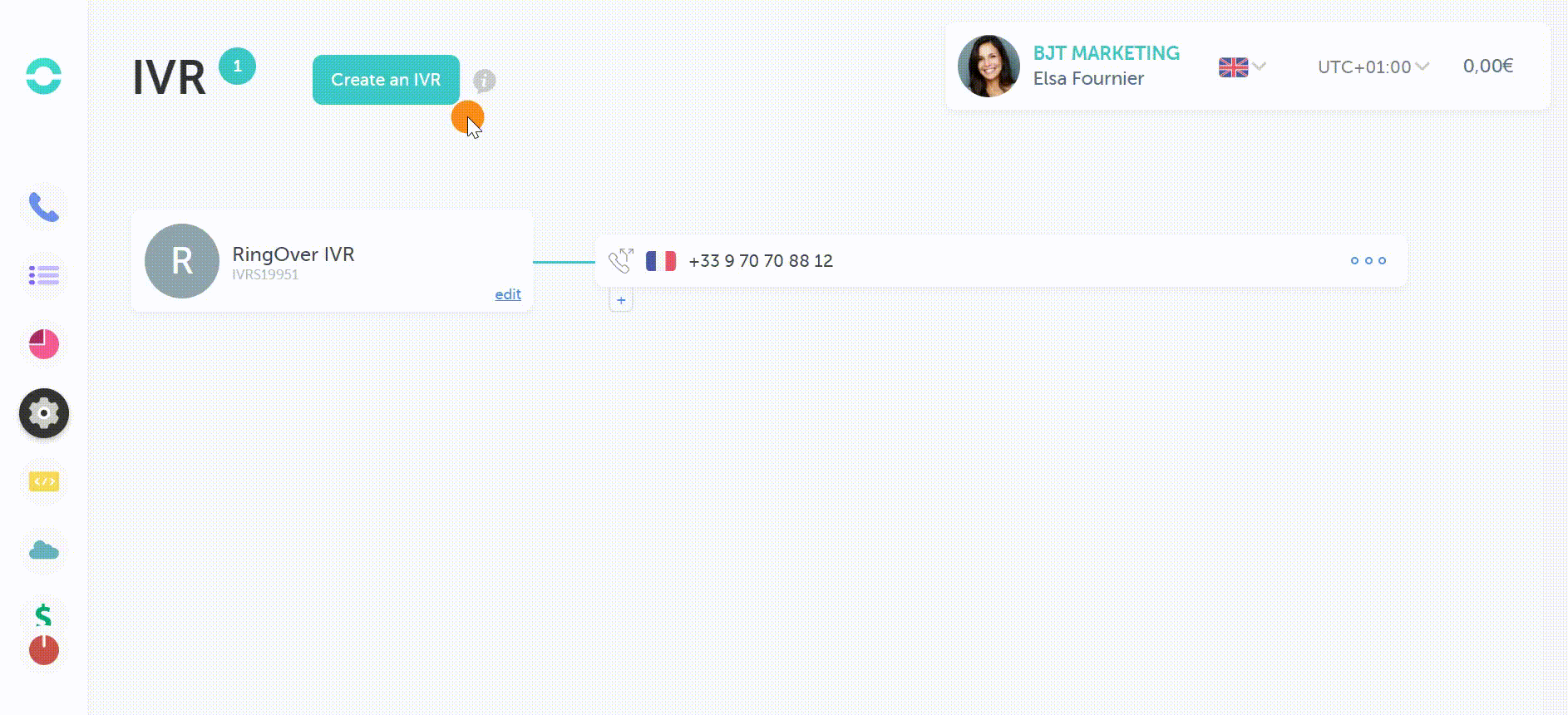 You can then
record announcements
🎙️ in which you indicate to your callers how to make their selections.
Step 2: Setting up a voice menu
An
Interactive Voice Response
("press 1, press 2…") allows you to
direct your incoming calls
to the right service or person 👨‍💼 within your company, and set up
customized queues
to prevent long phone waits.
To set up
a voice menu
, select "Add a nested IVR" from the drop-down menu: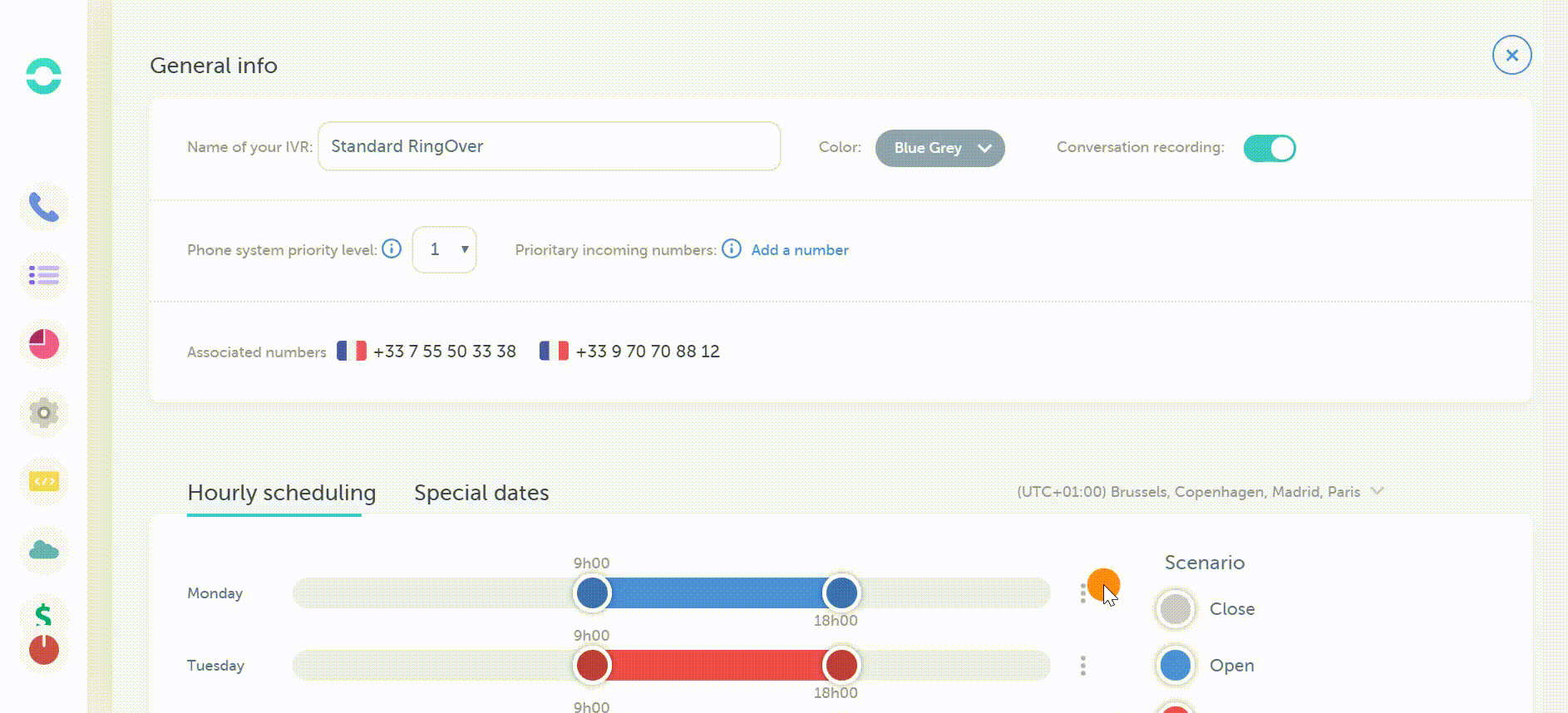 Select "
Publish vocal message
" 💬 under the blue drop-down menu for a given key selection and then label the selection. Click "Create!" and use
Ringover's online studio
🎵 to record an announcement corresponding to each key selection: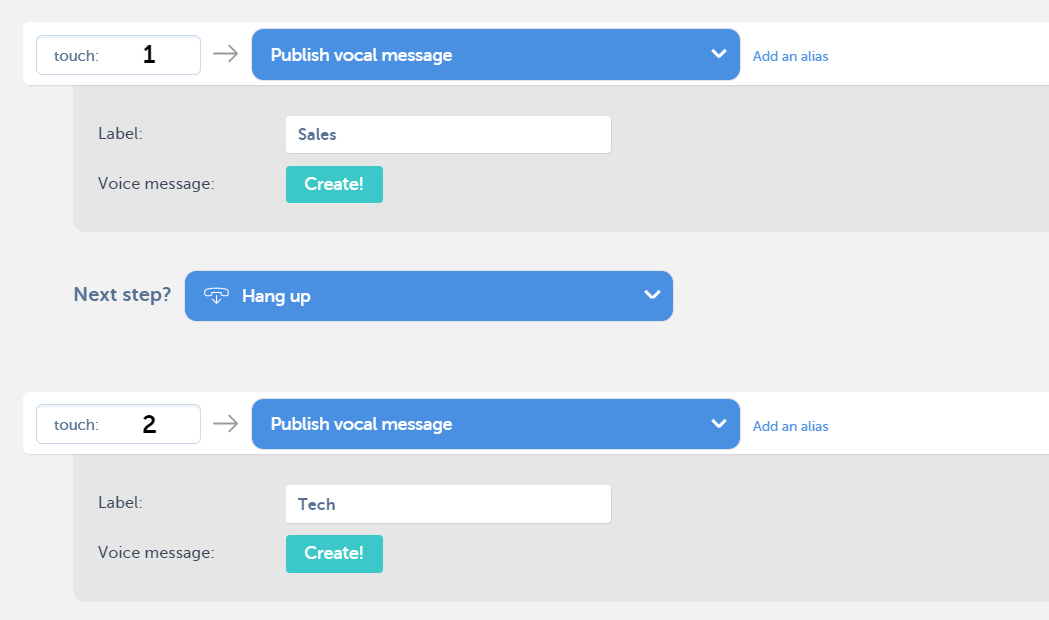 You'll be able to see who last edited the menu of an existing IVR. This is particularly useful for companies with several admin team members, and it can also help with identifying any issues following a recent modification.
💡
You have the option of creating an alias for each IVR selection.
See our article 📰
10 Tips for Setting Up Your IVR
Was this article helpful?