[Dashboard] Creating an IVR with forwarding to external numbers
Step 1: Create an IVR
Step 2: Buy credits
Step 3: Set up forwarding to external numbers
Step 1: Create an IVR
💻 Go to
https://dashboard.ringover.com/ivrs
and click on "Create an IVR."
Give your IVR a name and select "Open" to access
scenario modification
🖊️: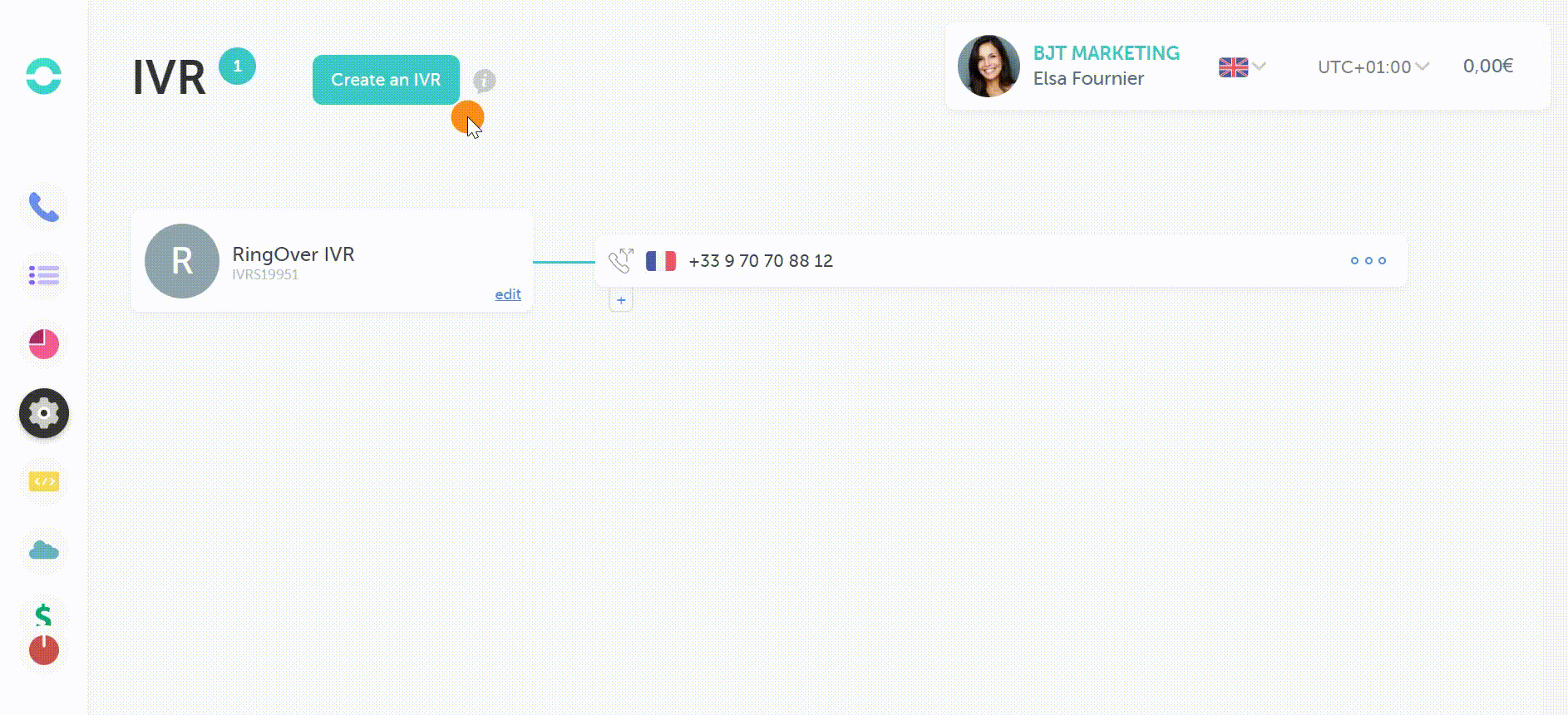 You'll then need to
create a greeting
for your voice menu
in which you indicate to your callers which keys to press to continue.
Step 2: Buy credits
You have the option of
forwarding your Ringover calls to external numbers
thanks to an
Interactive Voice Response
. To do so, you must
purchase credits
.💰 Forwarded calls will then be billed at €0.03/min, which will be deducted from your credits.
If you already have credits, go to the next step. If you don't yet have any and wish to purchase credits, go to
https://dashboard.ringover.com/billing
💳.
Step 3: Set up forwarding to external numbers
If you wish to have your calls redirected to external numbers, choose "
External phone numbers
" from the blue drop-down menu then click "Add".
Enter the number
to which you wish to forward calls, then click on "Add this number":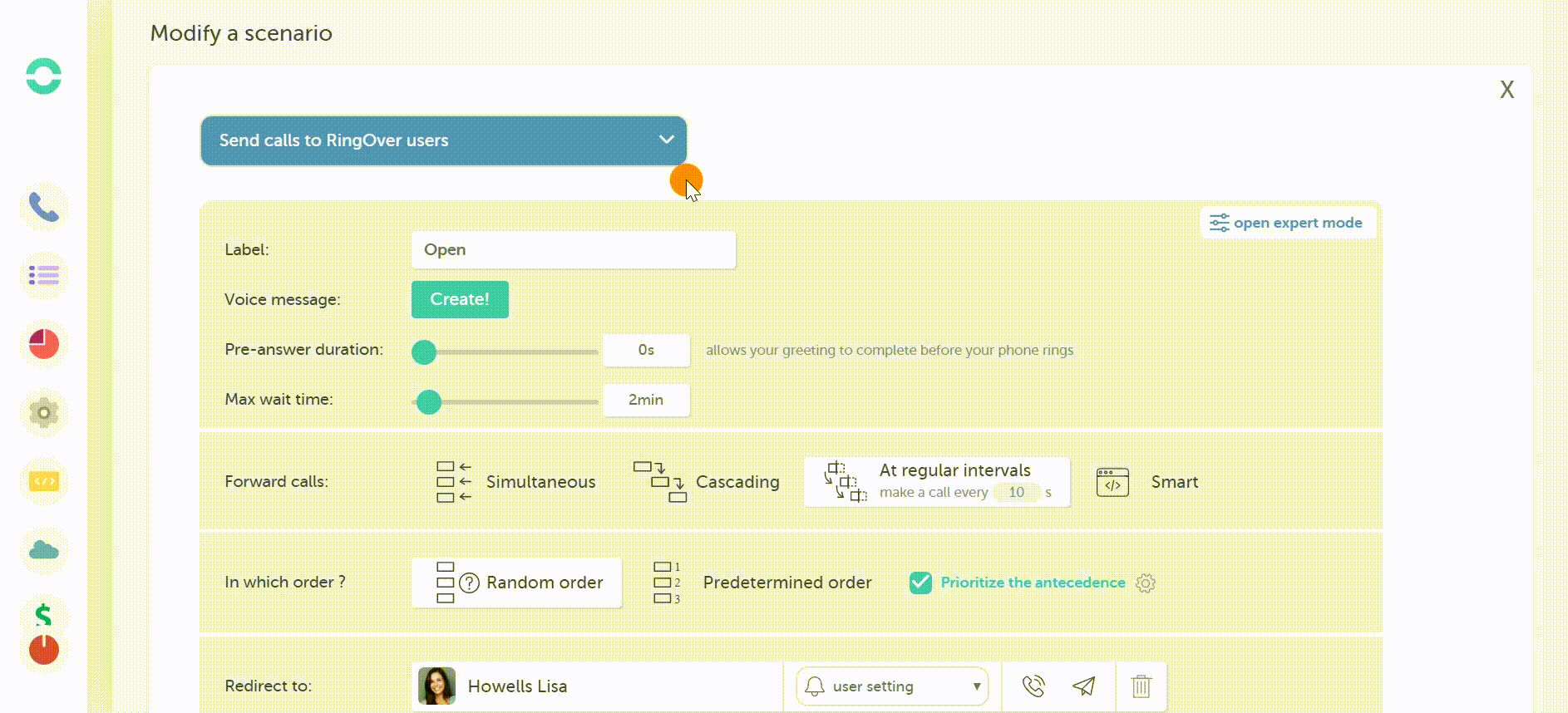 Save your IVR, and you're all set ! 👌
See our article 📰
10 Tips for Setting Up Your IVR
Was this article helpful?