Creating a greeting in MP3 format for your IVR
💻 Go to
https://dashboard.ringover.com/ivrs
.
Select the IVR for which you wish to create a greeting 🎙️ and click on "Open" to
access scenario modification
🖊️.
Click on "Create" to access Ringover's online studio 🎵: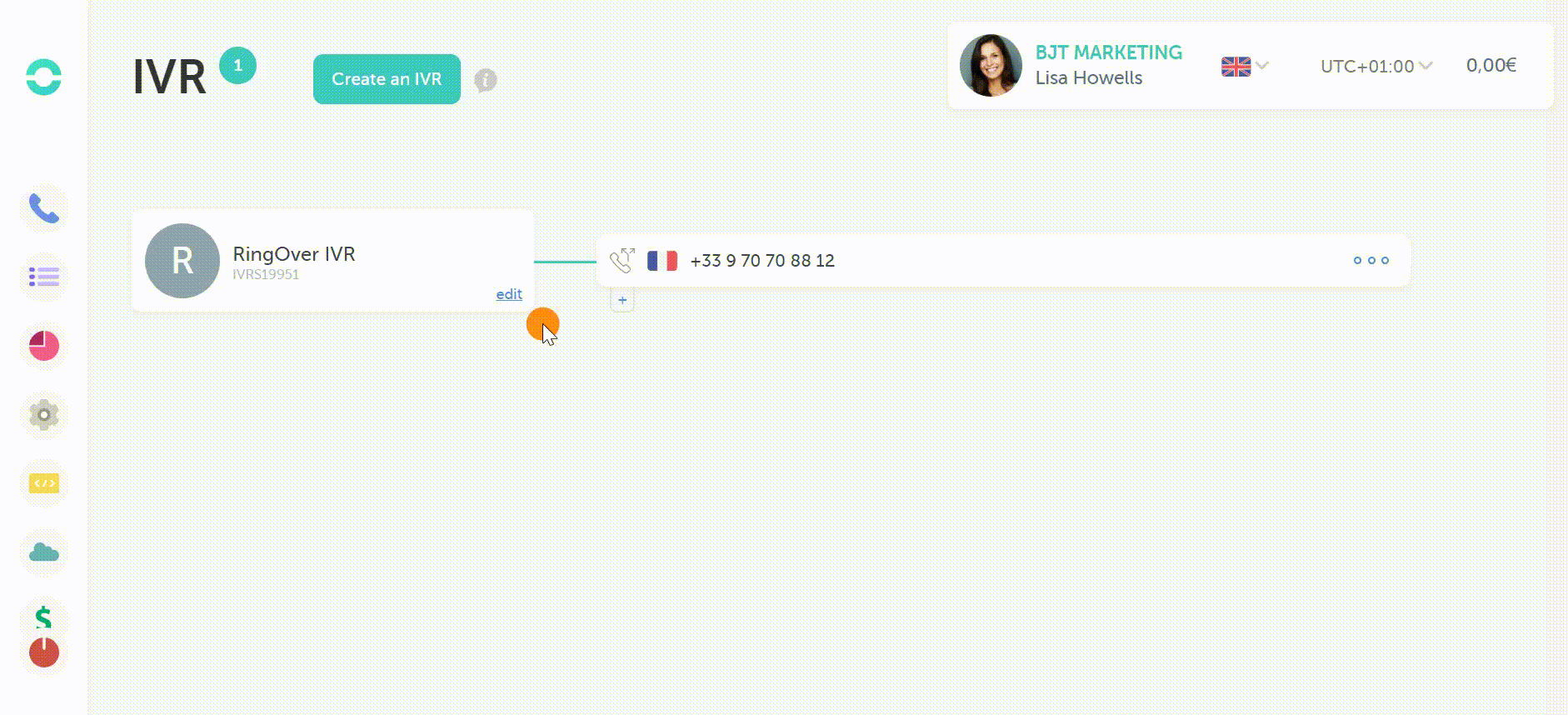 Select "Add text" then go to "
Your sounds
". Click on "Add background music" (MP3 format) then
select the file
with your greeting. Click on "Listen to your announcement" 📢 to
validate your selection
: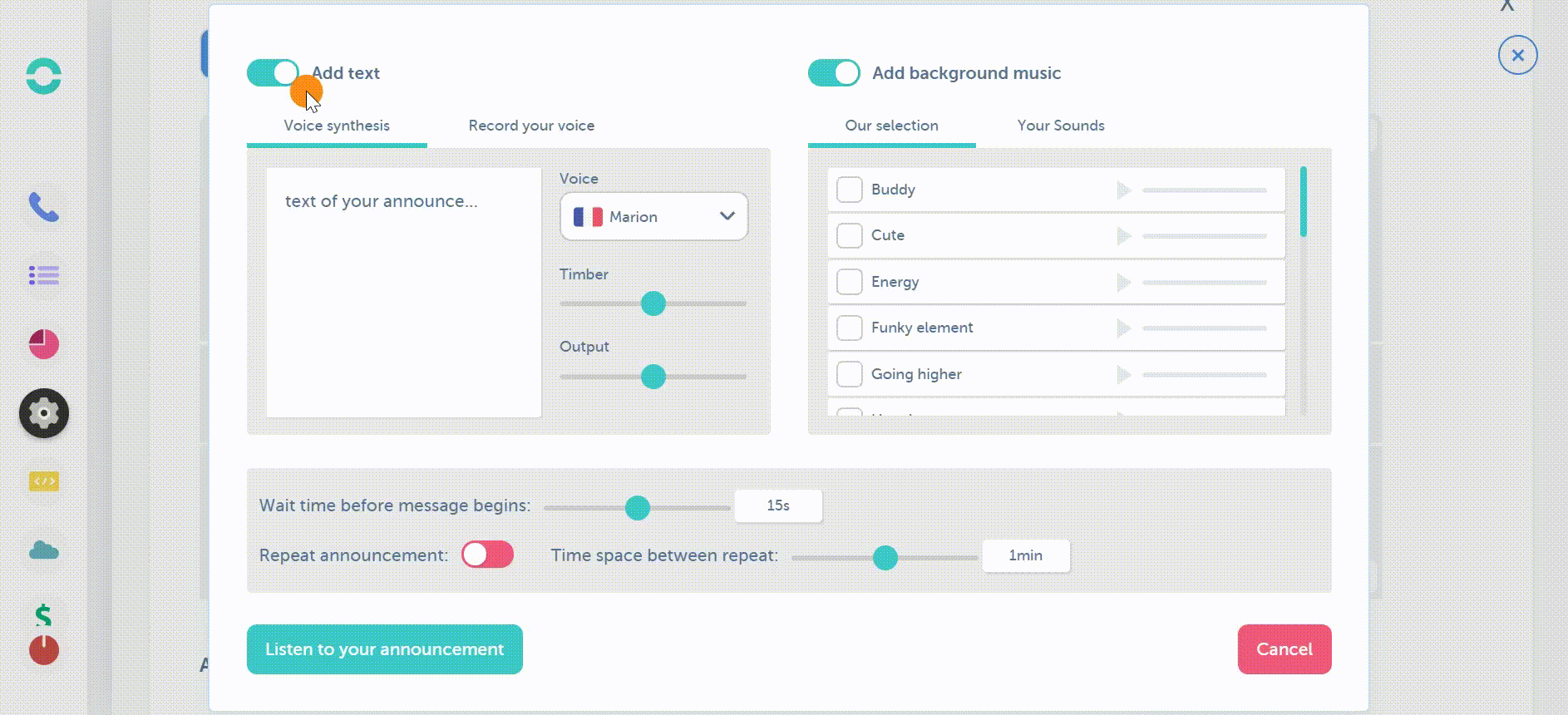 You can now use your greeting in MP3 format for your Ringover IVR! 👌
Was this article helpful?