If there are multiple Ringover numbers associated with your account
, you have the possibility of choosing which to use 📑 for making calls.
This feature is particularly useful when making
international calls
for displaying a number from your correspondent's country. 🌎
💻 Go to
https://app.ringover.com
. Below the keypad, select the outgoing number you wish to use, and then make your call: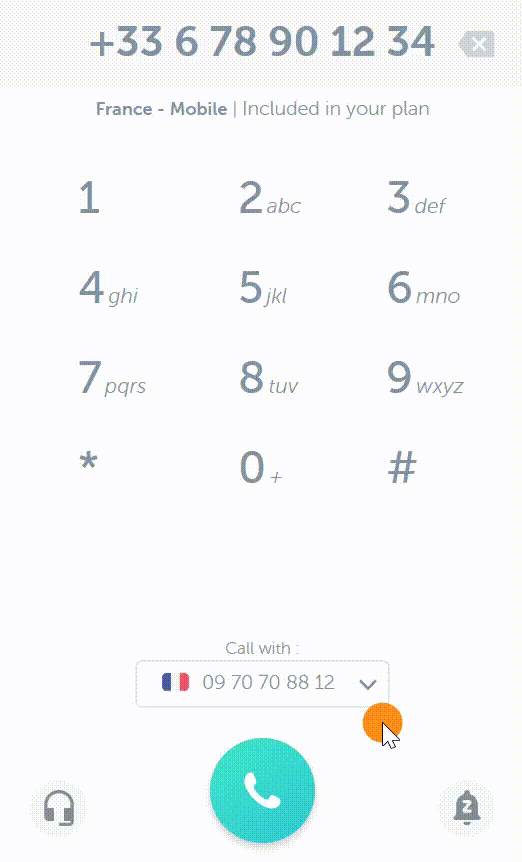 💡 You also have the ability to mask the number you're calling from.