[Dashboard] Assigning a number to your IVR
Once your IVR has been created, you'll need to
assign it a phone number
🔗 for it to become operational.
💻 Go to
https://dashboard.ringover.com/ivrs
and click on the "+" sign next to the IVR.
Select a number
from the drop-down menu 📑 (or add one if necessary), then click on "Add this number":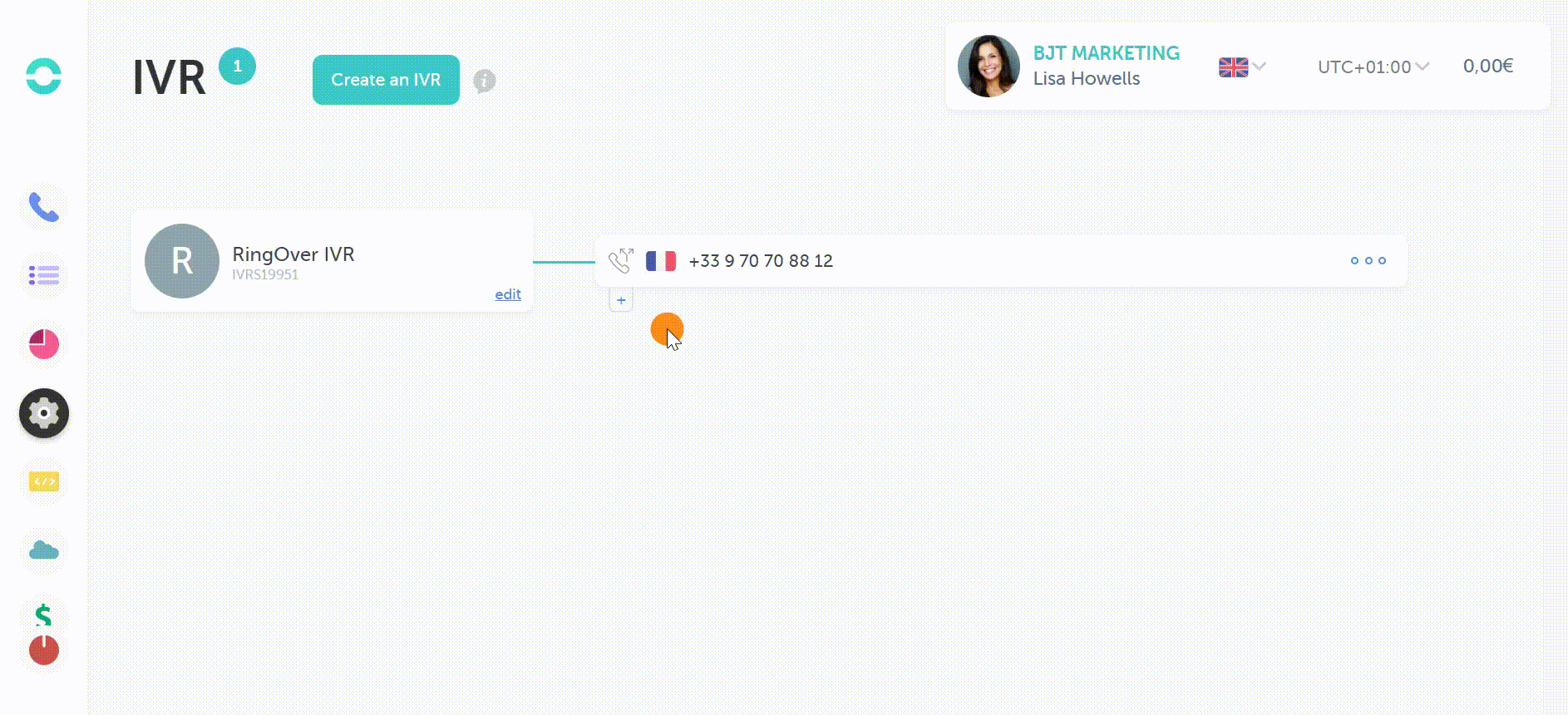 This phone number is now linked to your IVR! 👌
Was this article helpful?