Activating and downloading call recordings
Activating call recordings
💻 Head over to your
Dashboard
, go to the "Users and groups" section, then search for the person you're looking for and click on "Edit". Once te pop-up is visible, click on the permissions and head to the bottom of this section, "RECORDING AND SUPERVISION", and check that the options you want are activated. You can do one last check at the beginning of the permissions by ensuring that "Recording playback" isn't set to "None".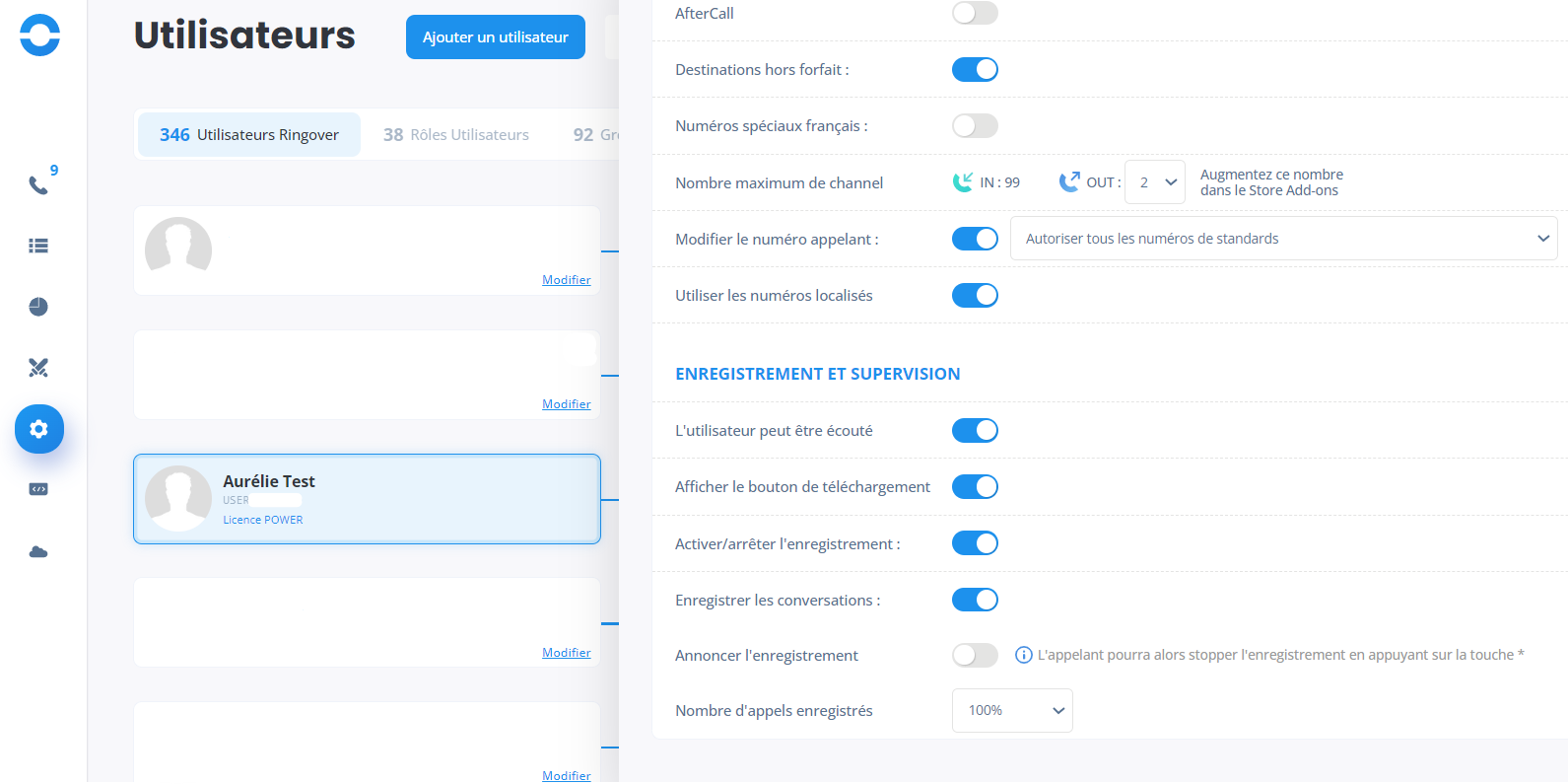 Manually downloading calls
From your
Dashboard
:
Once the settings are all configured, to download a recording, go into your Call Logs and click on the settings for the call you want (notched wheel to the right of your page), then click "Download".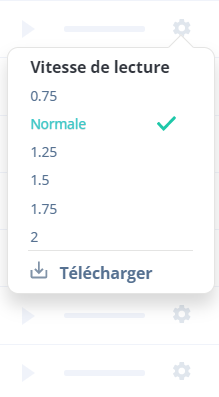 From your
Webapp
:
For this, you need to define which recordings can be played back (indicated at the top of the page, in your Dashboard). To download a recording, click on the Playback icon for the conversation you want, and click on the download button: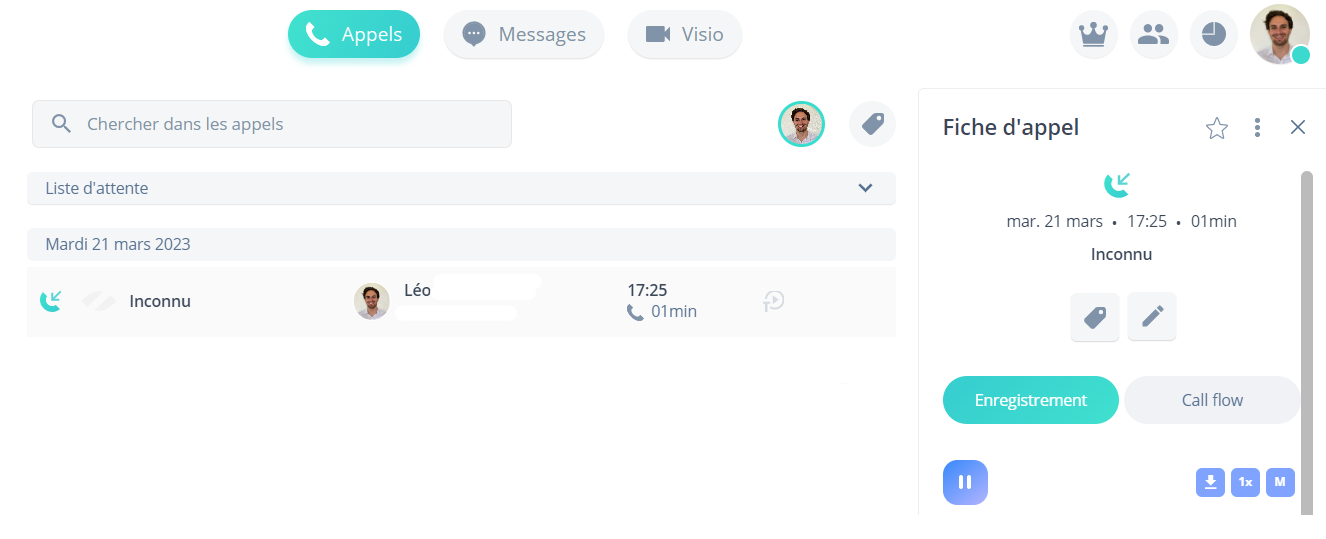 Was this article helpful?
trigger sent c-modal
×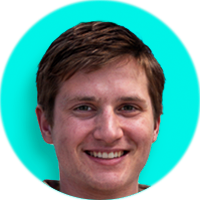 Welcome to Ringover!
Contact our sales team
or give us a call
+1 438 448 4444
×
Thank you !
We are excited to connect!

One of our product experts will be in contact as soon as possible to book your custom demo and answer any questions you may have.