You can have the webpage
myringover.com
open automatically each time you open your browser Chrome or Firefox.
This method is the same for Chrome and FireFox.
- Open your web browser (Chrome or FireFox) and go to
myringover.com
.
- Right click on the tab and select "pin tab":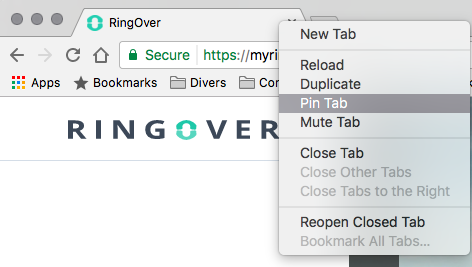 The tab will then become smaller, which means that it has been successfully pinned:

- The next time that you launch your browser, RingOver will automatically open under the dedicated tab.