Filter your call logs
Go to
https://dashboard.ringover.com/logs
then click "edit filters"

Choose the data you are interested in and click"Search"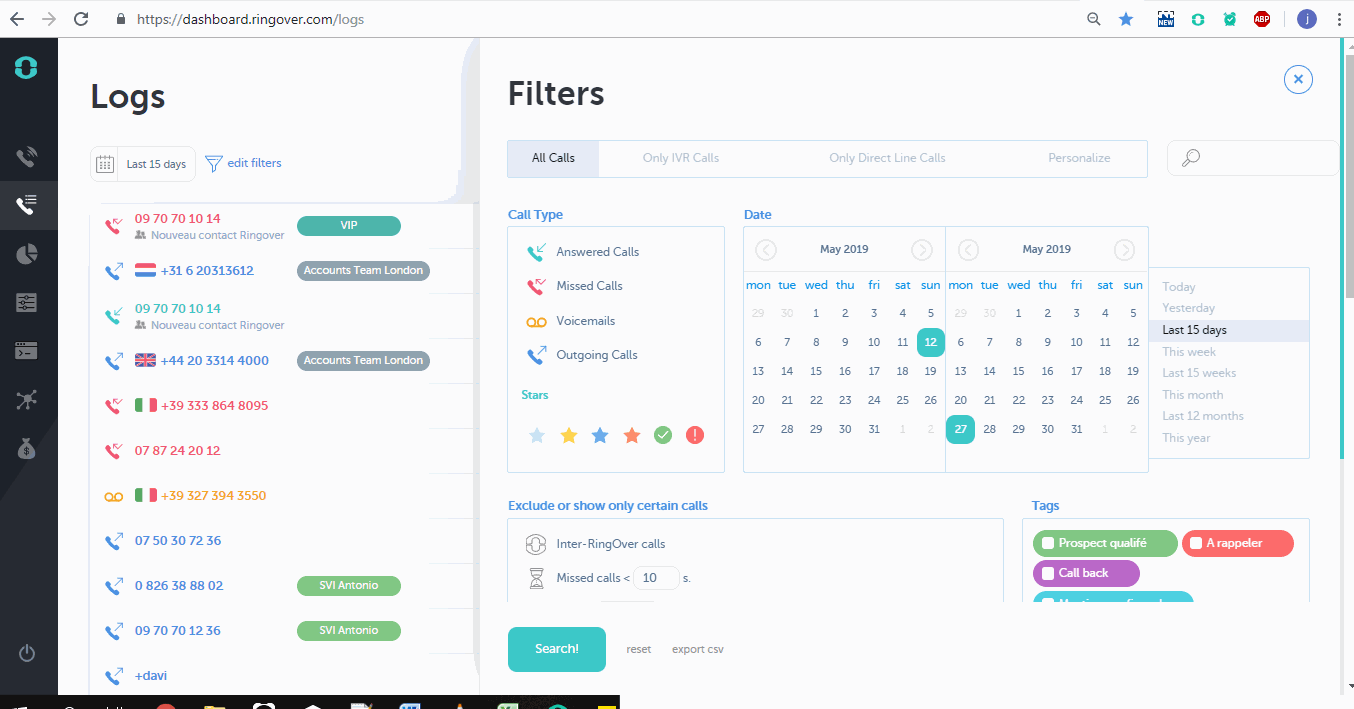 Export your call logs to Excel
You can export your call logs to a csv file. Then import this csv into Excel.
To do it, instead of clicking "Search", you will need to click on "export csv"