Add a user
To add a user, go to
https://dashboard.ringover.com/users
You need to have an admin or technical account to access this page.
Then click "Add a user", type his email address and choose a number to assign to.
If you do not have numbers available, you will need to add one following this article
Add a number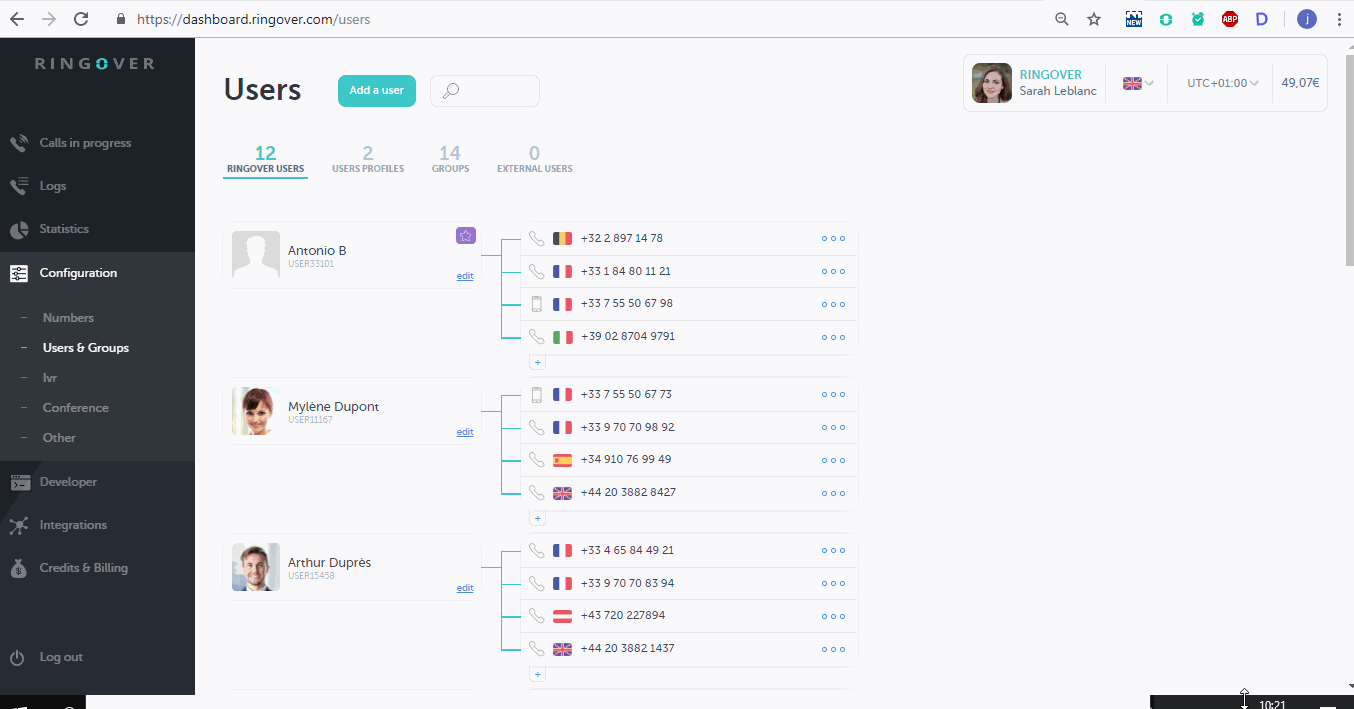 An email has been sent to the user.
The user will have to open the email and click on "Set up my RingOver" to create his account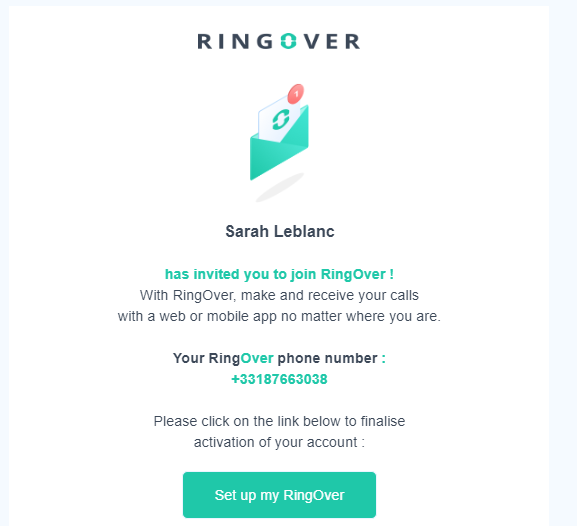 The user will be redirected to a website where he will need to enter his details and choose a password. Then he justs finishes his subscription by clicking "Create my RingOver account"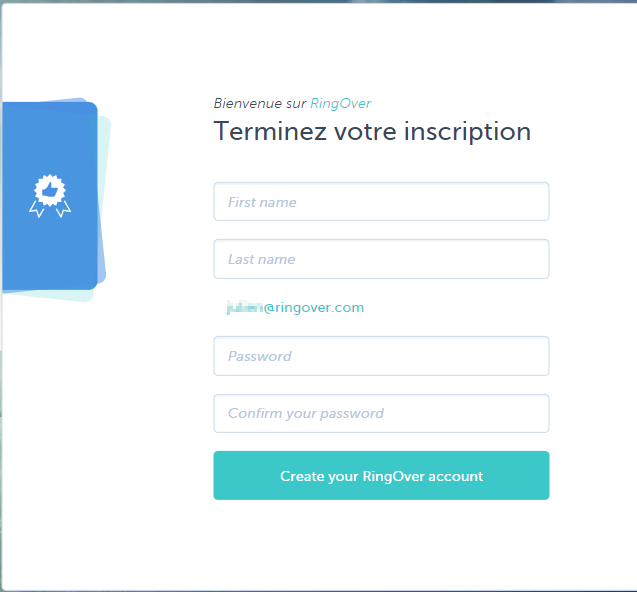 The new user is now added and your billing updated!
Remove a user
To remove a user, go to
https://dashboard.ringover.com/users
Then click on a user and choose "Remove this user"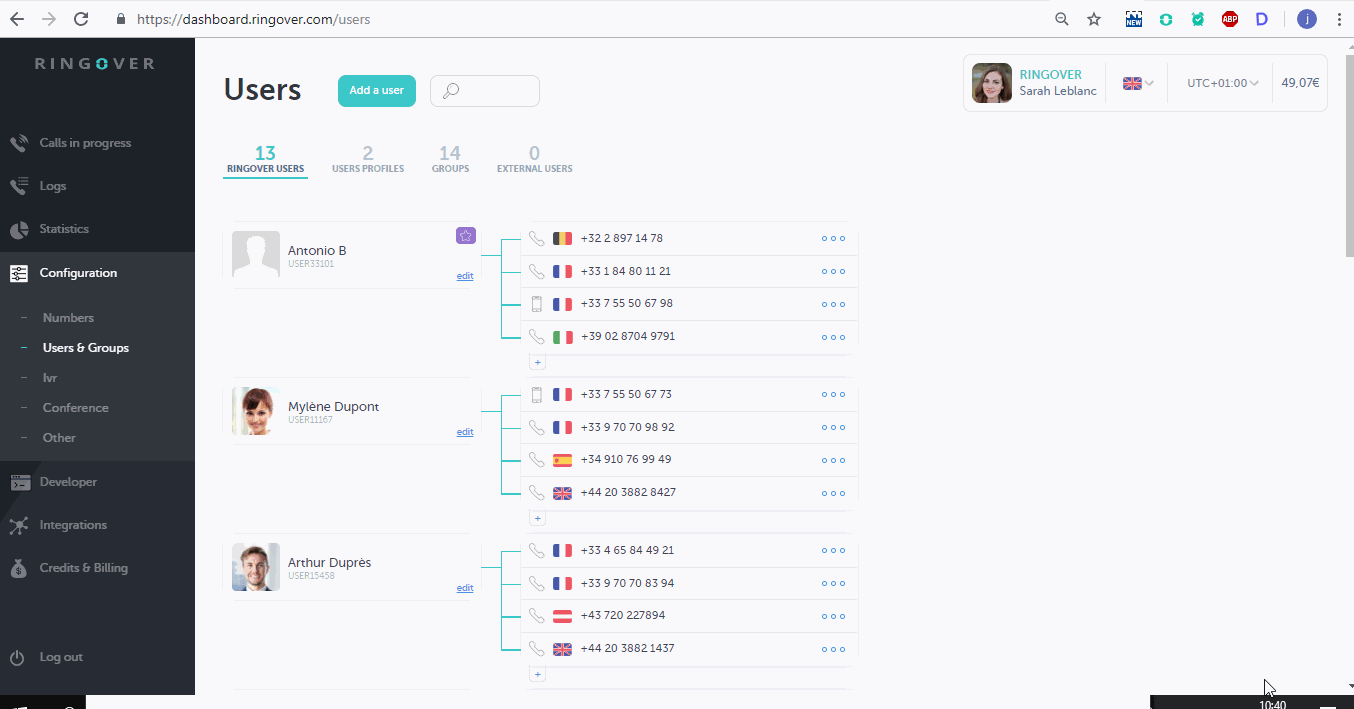 The user will be removed from your team and your billing updated.