To be able to add RingOver numbers, you must first be an account administrator.
In the "Team and Numbers tab"
Go to the "Team and Numbers" icon: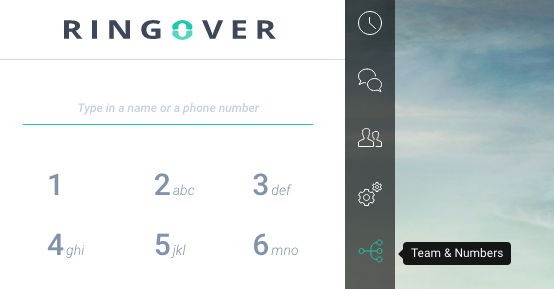 and click on "Add a Number":

Select one or several numbers
Choose the country and, if applicable, the geographic area of the number(s) you want to add
then click "Add".
You will then see that the number or numbers have been added to the list of "unassigned numbers."
Your monthly bill will be updated to reflect the price of the added numbers.
To delete a RingOver number
Contact our customer service directly at
support@ringover.com
or at one of these numbers: