Under the "Settings" tab:
1/ Go to the "Voicemail" section.
2/ In the "Personalize my voicemail greeting" line, click the switch

to activate your personalised voicemail greeting.

It will turn green

.
3/ Click the record button.

4/ A window will open, allowing you to record your message by clicking the button "Click here to record":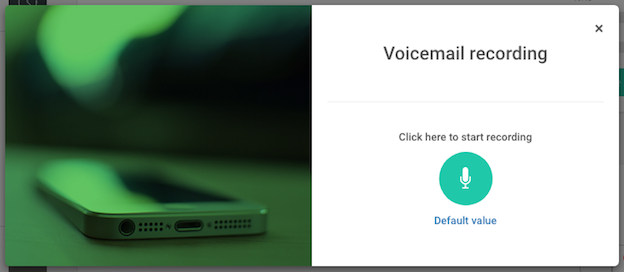 Click on the red square to stop recording.
5/ You can then choose to either listen to your greeting, save it or re-record: