Out of respect for your private life, RingOver offers you the possibility of preset business hours for your phone line.
Under the "Business Hours" section of "Settings",
choose your timezone (France by default):

In the "Activate my business hours" line, click the switch:

. It will turn green:

.
A scheduler for your RingOver will appear. You can customise timeframes by pulling their edges.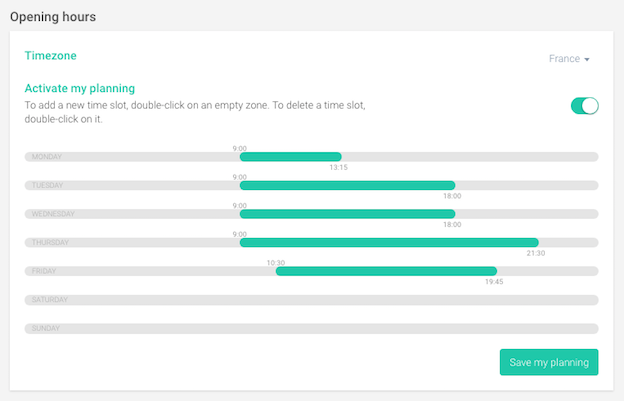 To add a new time slot, double-click on an empty zone. To delete a time slot, double-click on it.
Incoming calls outside of your preset business hours will be automatically sent to voicemail.