Integrating RingOver in HubSpot
The RingOver integration in the HubSpot CRM allows you to:
synchronise your HubSpot contacts with RingOver
call your clients with 1 click by clicking on their phone number in HubSpot
have a full history of all calls in your client files
listen to recorded conversations (you must first have activated this option in your RingOver account) from HubSpot
listen to your client voicemails from HubSpot
To link your HubSpot account to your RingOver account, go to
https://myringover.com/settings
and scroll to the bottom of the page.
IMPORTANT: you need to be a Superadministrator user in Hubspot during the connection process. You can recover your initial rights after that.
Click on HubSpot. Enter your identifiers and log in. If you are already logged in to HubSpot in another window, you do not need to do so again.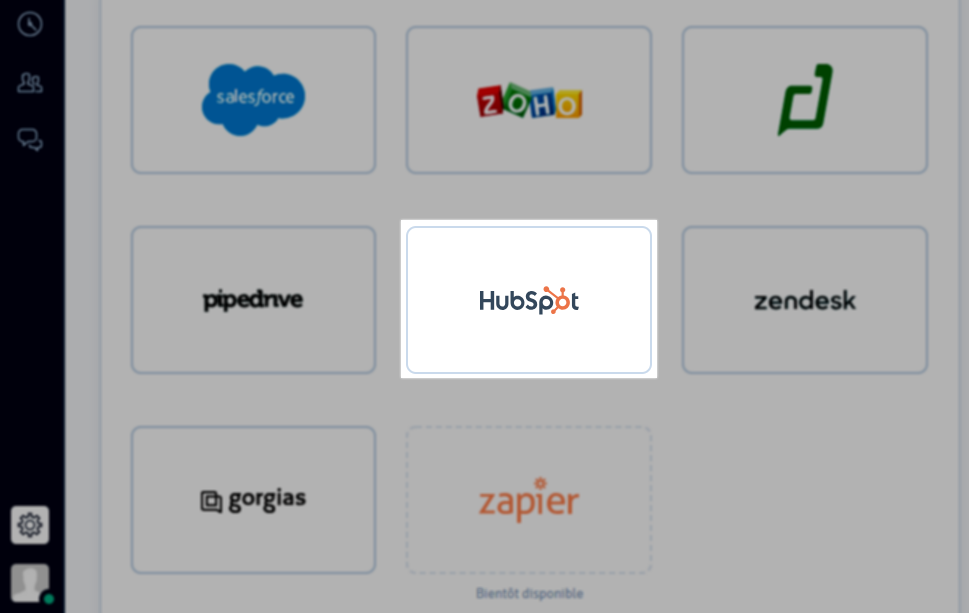 Once connected, click on the Modify button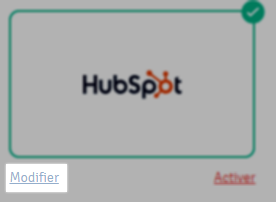 Then activate contact synchronisation by passing the cursor to green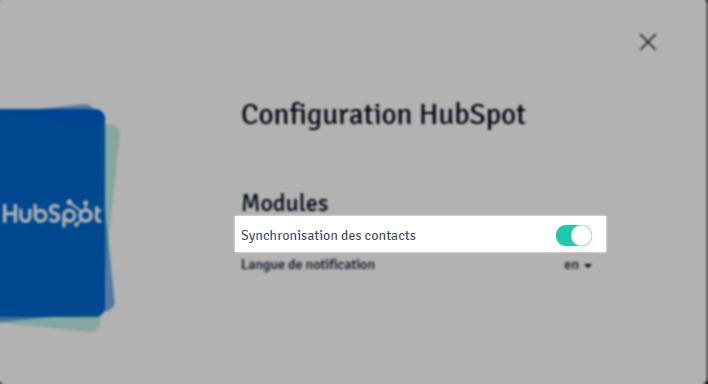 To check that your contacts have been synchronised, go to
https://myringover.com/contacts
, then select "CRM" from the scroll-down menu at the top right.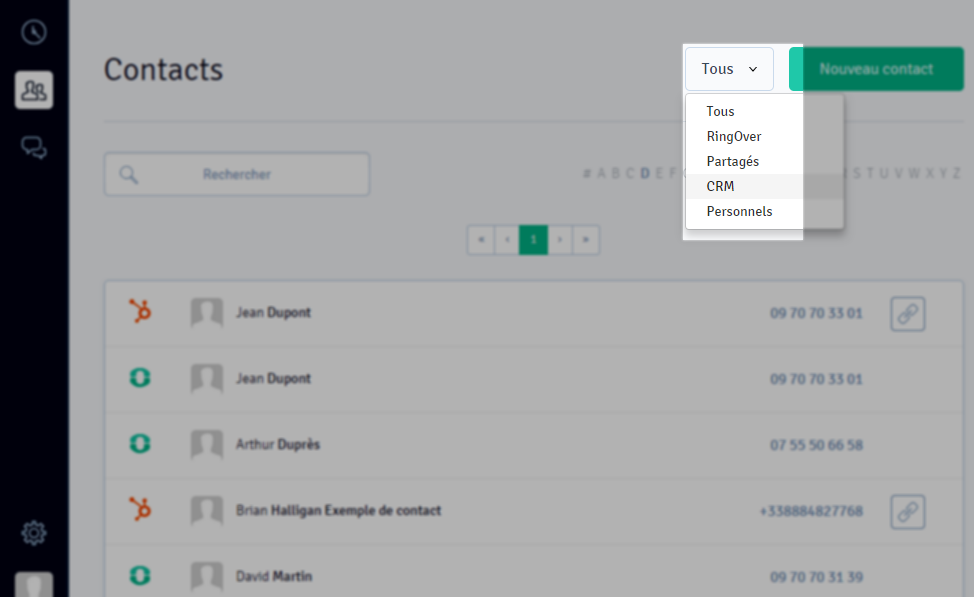 Your HubSpot contacts will then open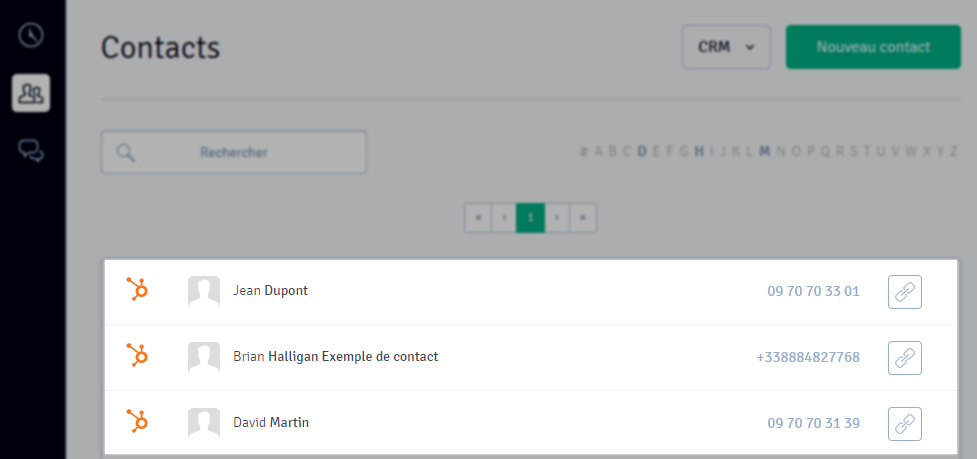 Remember, for your HubSpot contacts to be correctly synchronised with your contact list, phone numbers must be entered in the following formats:
0X XX XX XX XX (national format with spaces)
+CC X XX XX XX (CC=country code, international format)
+CCXXXXXXXX (CC=country code, e164 format)
From now on you will see your call history in your HubSpot contact files: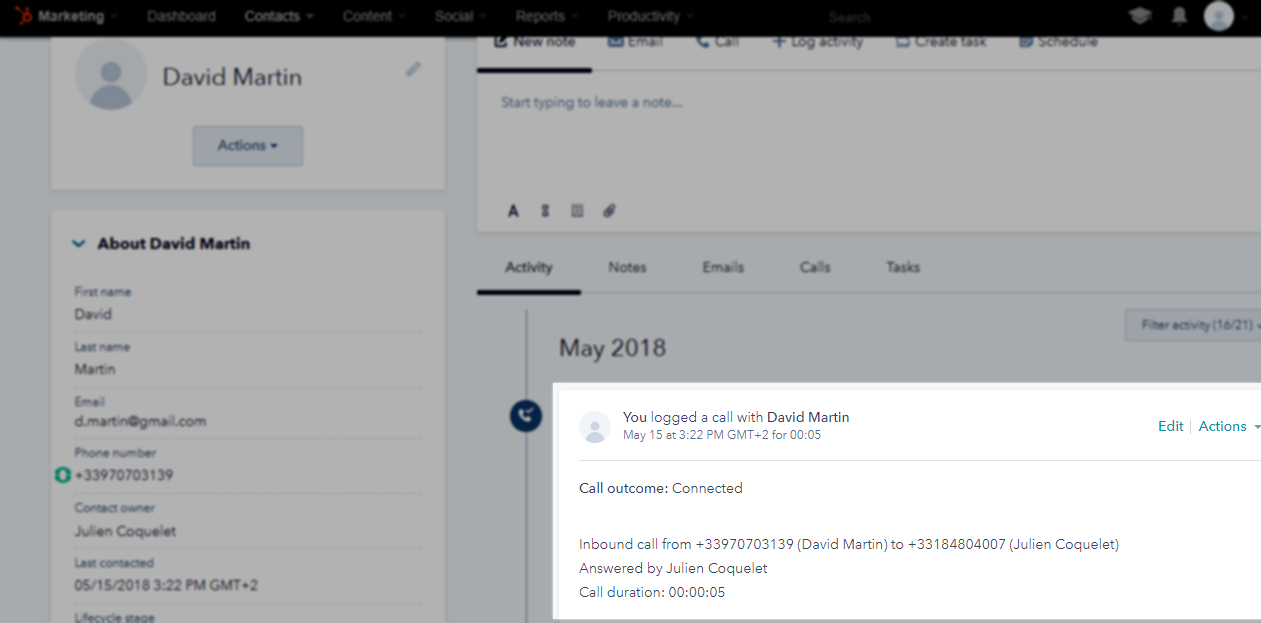 You can also return client calls simply by clicking on their phone number. To activate this option, please complete the following procedure:

https://www.ringover.com/en/support/integrations/integrating-ringover-in-google-chrome