Integrating RingOver in HubSpot
The RingOver integration in the HubSpot CRM allows you to:
- synchronise your HubSpot contacts with RingOver
call your clients with 1 click by clicking on their phone number in HubSpot
- have a full history of all calls in your client files
- listen to recorded conversations (you must first have activated this option in your RingOver account) from HubSpot
- listen to your client voicemails from HubSpot
- synchronise your notes/comments
- synchronise your tags
To link your HubSpot account to your RingOver account, go to
https://myringover.com/settings
and scroll to the bottom of the page.
IMPORTANT: you need to be a Superadministrator user in Hubspot during the connection process. You can recover your initial rights after that.
Notes :
- You must have a RingOver Business or Premium account to set up this integration.
- You need to be a Ringover admin with access to the dashboard to set up this integration
1/ Go to "Integrations" page in your RingOver dashboard
https://dashboard.ringover.com/integrations
2/ Then click on "Enable HubSpot V2"

3/ Click on"Grant Access"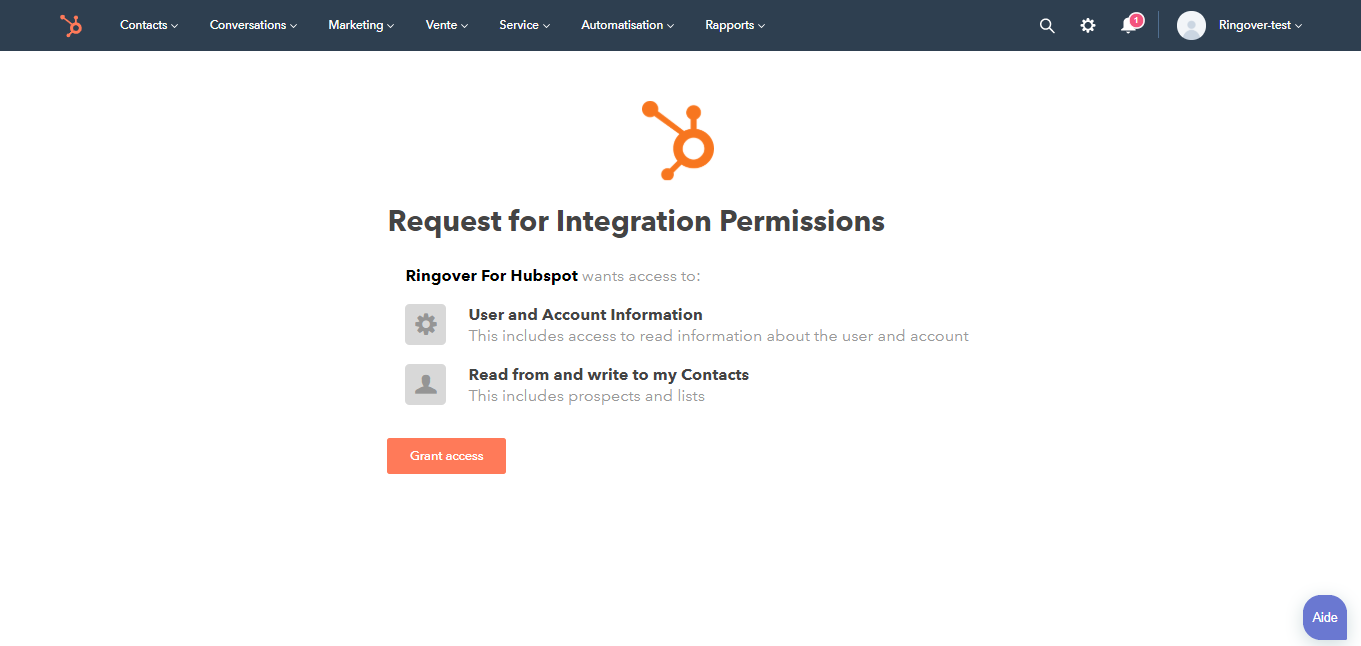 4/ Set up the integration to meet your needs :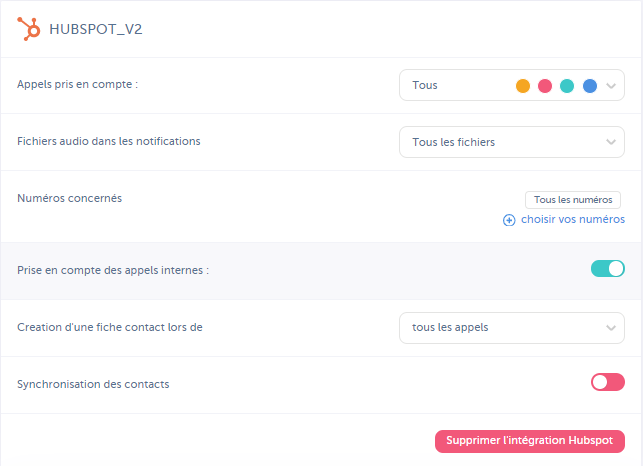 From now on you will see your call history in your HubSpot contact files: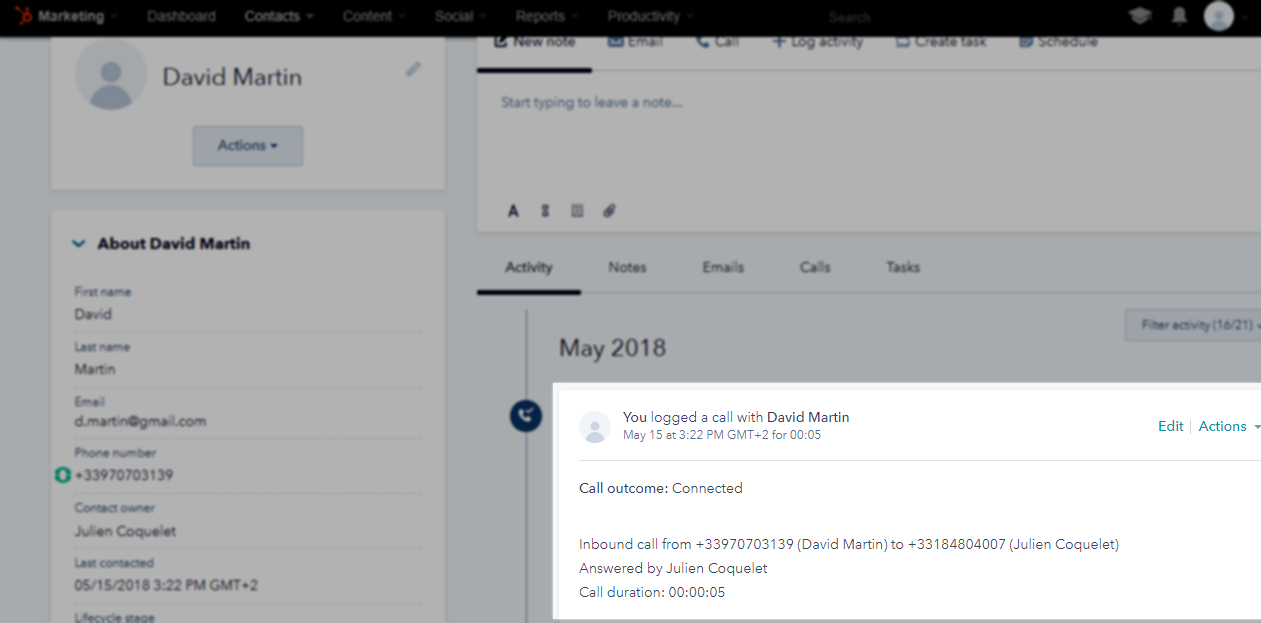 You can also return client calls simply by clicking on their phone number. To activate this option, please complete the following procedure:

https://www.ringover.com/en/support/integrations/integrating-ringover-in-google-chrome