Intgrating RingOver in Zapier
The RingOver integration in the HubSpot CRM allows you to launch actions using Ringover events as triggers.
Notes :
- You must have subscribed to a RingOver Business ou Premium plan for using this integration
- This integration should be set up by a user who has admin access to the RingOver dashboard
Go to "Integrations" in your RingOver dashboard
https://dashboard.ringover.com/integrations
Then click "Activate"in front of Zapier logo

Copy the token et click on the link

Click on "Accept and build zap"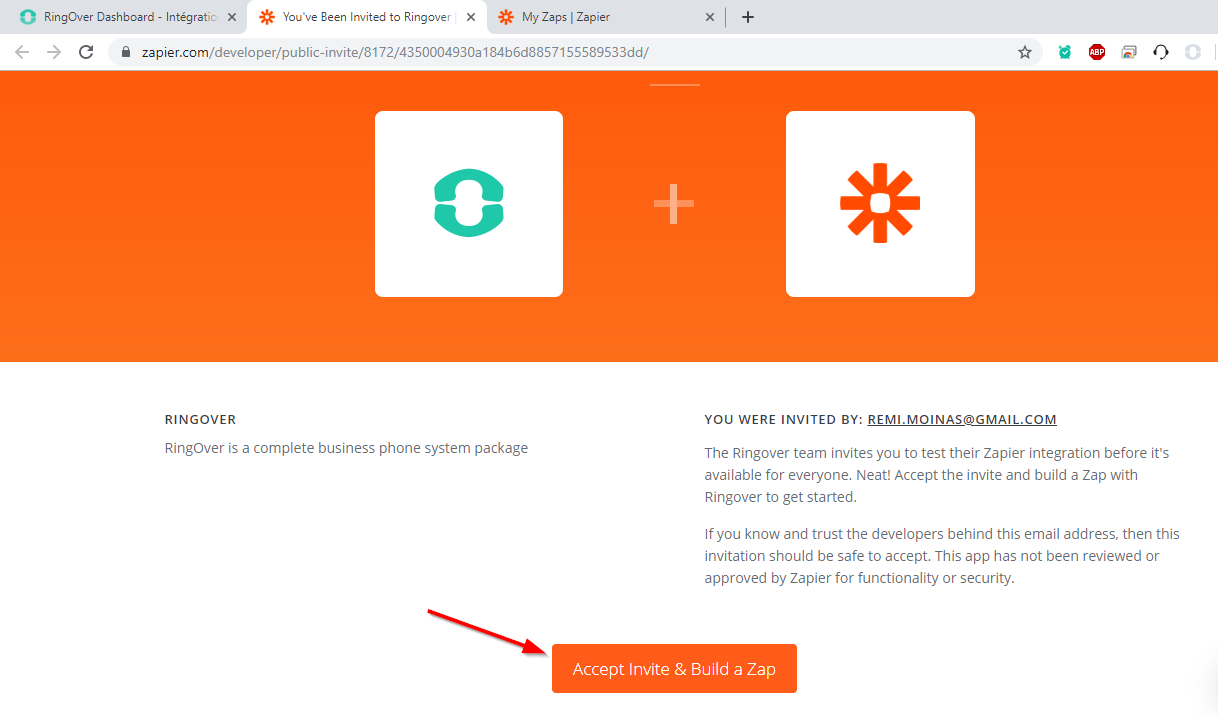 In "My Apps", lok for and click on the "Ringover 1.0.1" app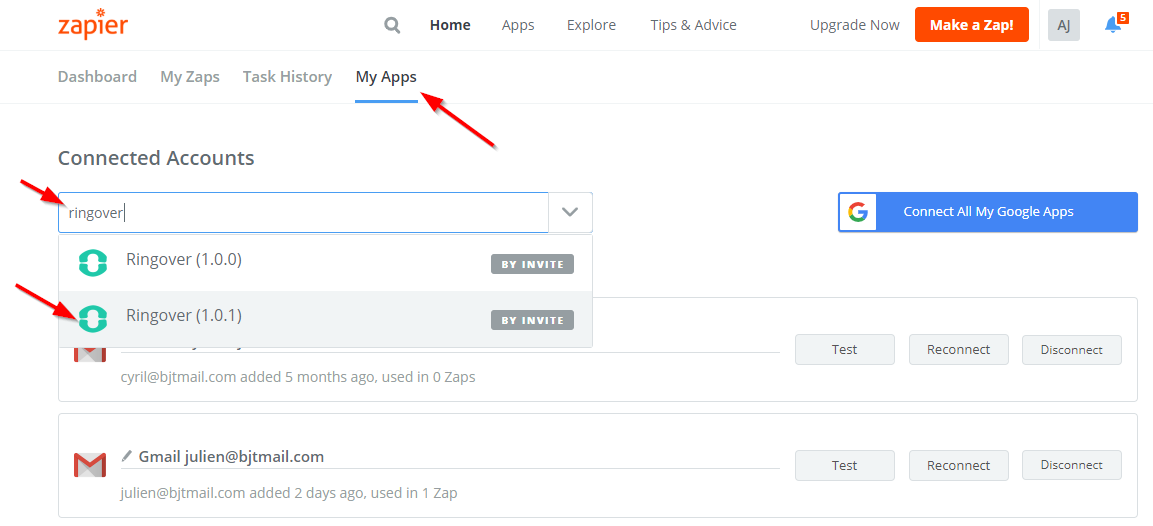 Paste the token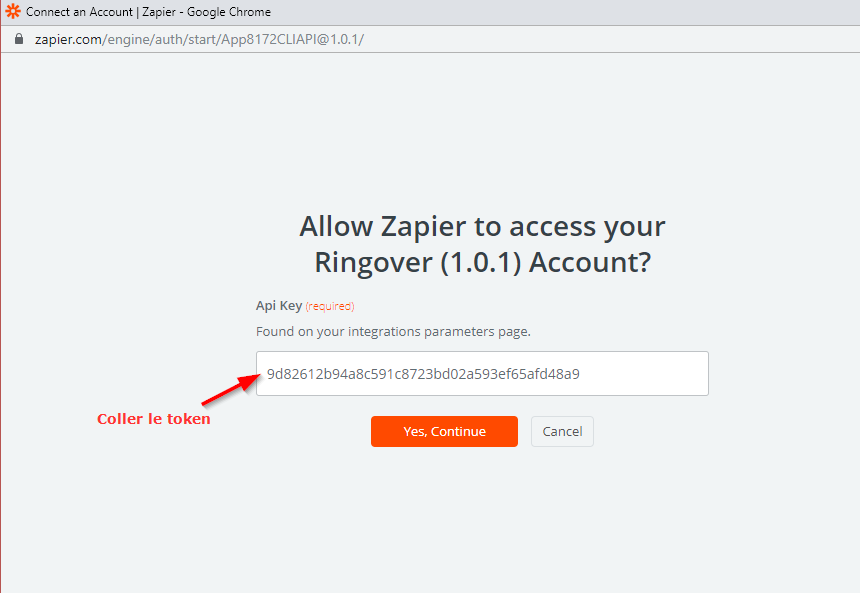 That's it! You can now use Ringover events in your zaps!