Notes :
- You must have subscribed to a RingOver Business ou Premium plan for using this integration
- This integration should be set up by a user who has admin access to the RingOver dashboard
Method 1 : from your RingOver dashboard
1/ Log in to the "Integrations" page on your RingOver dashboard
https://dashboard.ringover.com/integrations
2/ Click on sur "Activate Pipedrive V2"

3/ Click on "Allow and Install"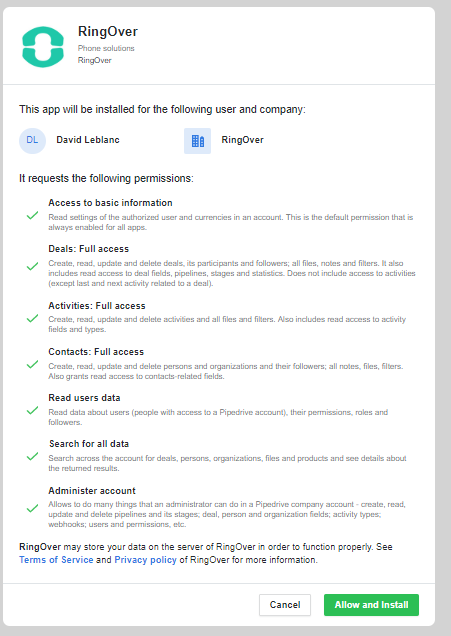 4/ Configure the settings to fit your needs :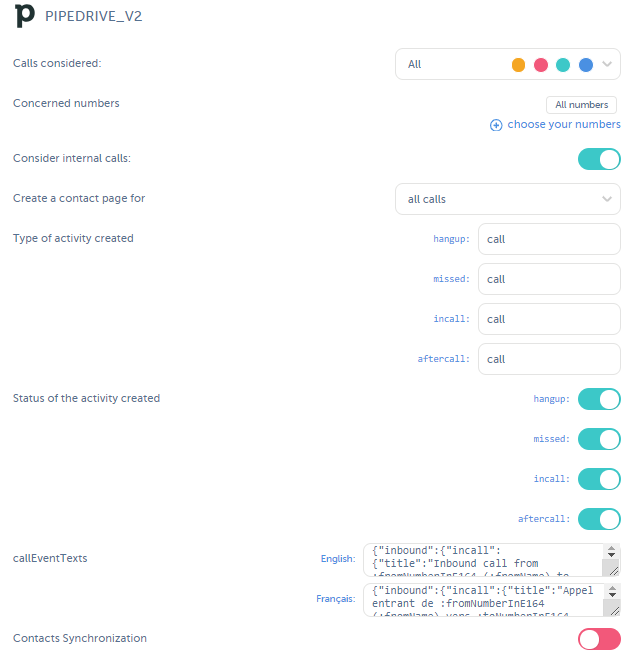 Method 2 : from the Pipedrive Marketplace
1/ Connect to
https://marketplace.pipedrive.com/app/ring-over/410282c8bf70fa13
2/ Click on "Install Now"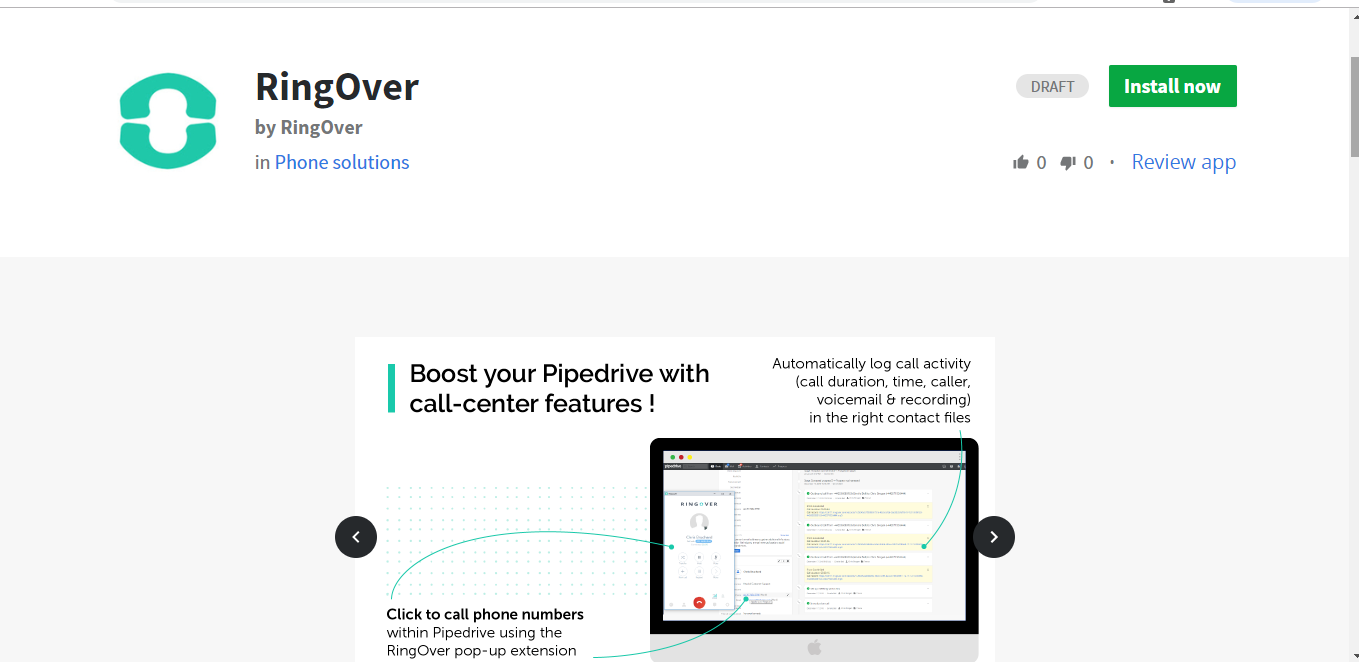 3/ Click on "Allow and Install"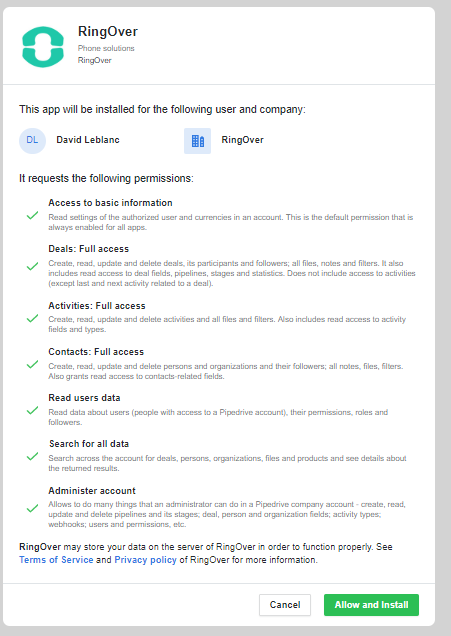 4/ Configure the settings to fit your needs: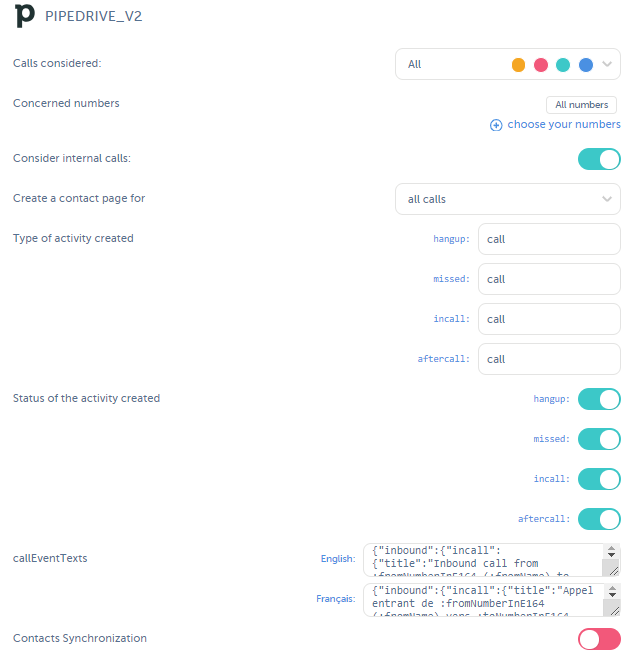 IMPORTANT - So that the integration works properly:
- select each Ringover phone number to be linked to Pipedrive
- the email address of the Ringover user account has to be the same as the email address of the Pipedrive user account.
Now, all you need to do is make or receive calls!
Your call logs, voicemails, text messages and conversations recordings will now be synchronised into Pipedrive!
We recommend you to install the Ringover Chrome Extension in order to enable the click2call feature
https://www.ringover.com/en/support/integrations/integrating-ringover-in-google-chrome
Now to make a call you just need to click on a phone number, this will add the number in your RingOver dialer, ready to dial!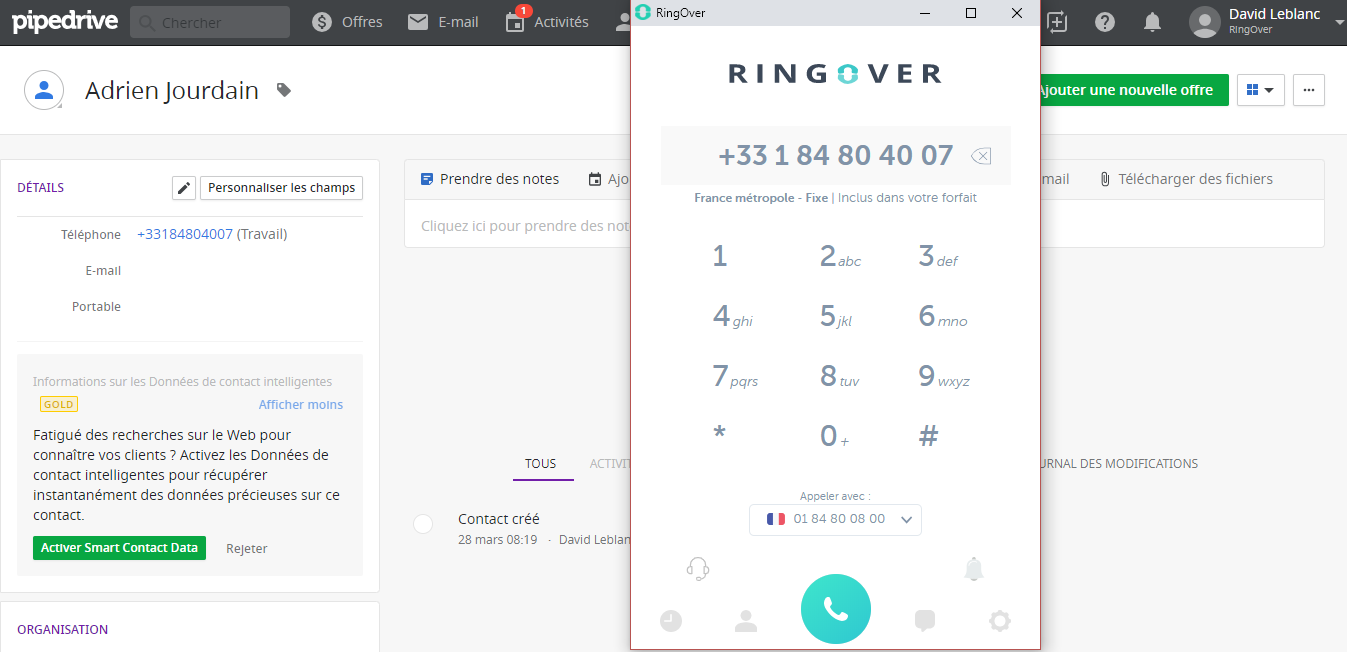 How to override Pipedrive's caller?
To ensure your calls are made via RingOver's extension dialer and not Pipedrive's in-built caller:
- Go to Settings
- In left-hand column, scroll to Tools then select Calling
- Select Default Phone Call Handler in drop-down list. Leave tel:[number] as is.
- Click save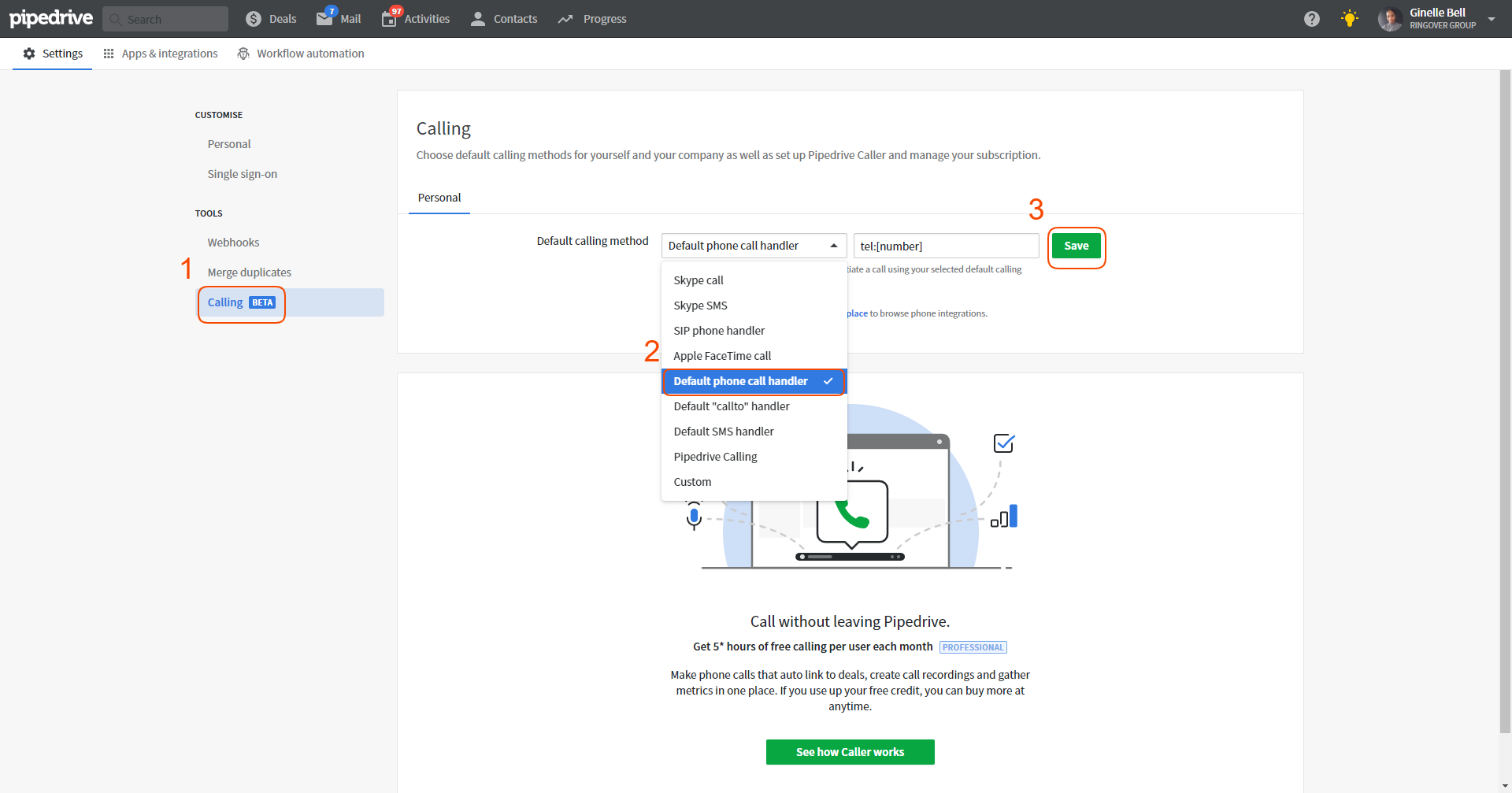 That'it! The integration is done!