Notes:
- You need a RingOver Business account to take advantage of this integration.
- This process must be effected by all RingOver users wishing to make use of this integration.
- Each user can activate or deactivate the Pipedrive integration at any time from their settings.
Step 1
Under the settings on
Myringover.com

in the Integrations section, click on the Pipedrive logo.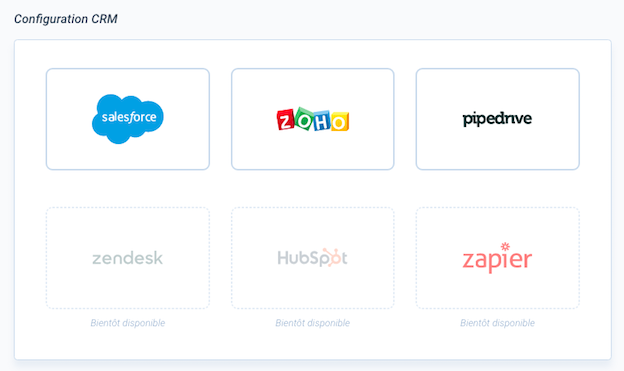 A Pipedrive connection window will appear, asking you to enter a token.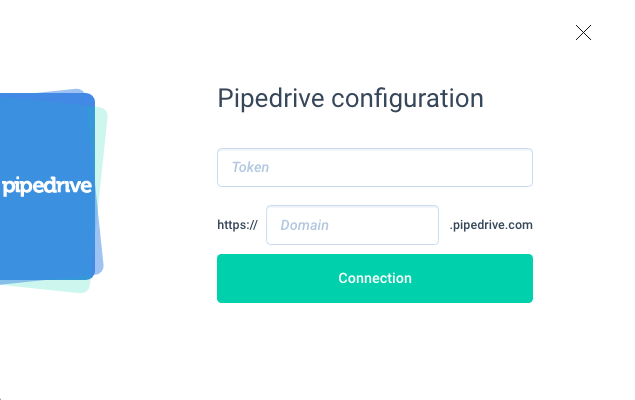 Step 2
In Pipedrive, go to your Settings, then the Personal section under API.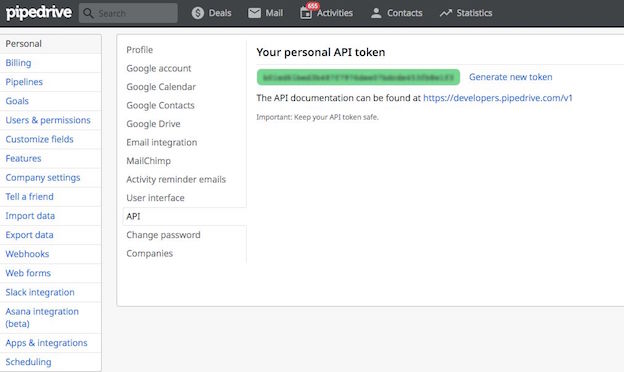 Copy your personal API token.
Step 3
Return to the Myringover window and paste the value of the API token.
Also enter your Pipedrive sub-domain name. This is usually the name of your company:
https://YOUR_SUB_DOMAIN.pipedrive.com/.
Click "Enter"
The integration is complete.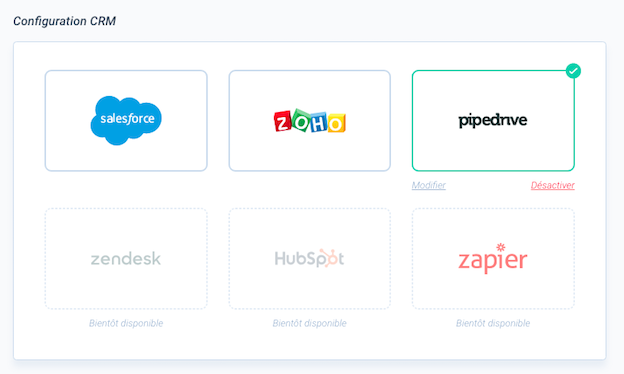 You can now make and receive calls from Pipedrive through your web browser, smartphone app or SIP phone. Your call logs, voicemails and recorded conversations will be automatically added in Pipedrive.
Step 4
(Required if you want to use the
Click-to-Call feature
through Pipedrive)
Install the RingOver extension for
Chrome
, enter your RingOver login information and activate your microphone.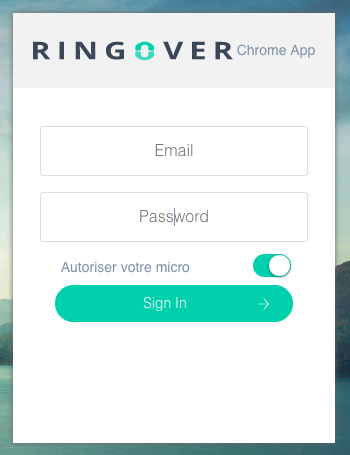 Under the extension Settings, allow Click-to-Call.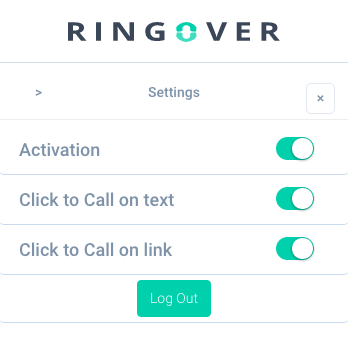 Set up Click-to-Call from Pipedrive (recommended)
Note: only an administrator can make this modification. It will be useful for all team members.
In Pipedrive, under the General section of the Company settings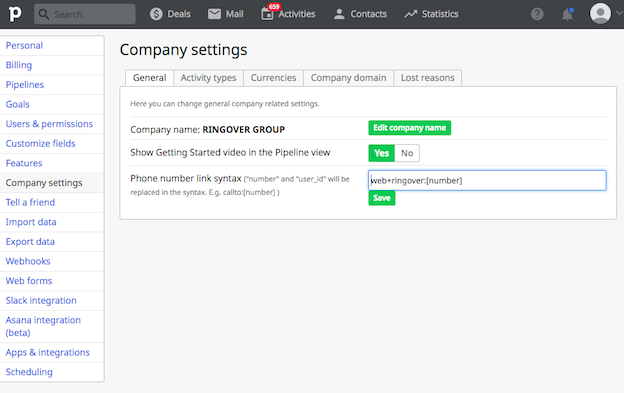 modify the value in the field as follow:
web+ringover:[number]
.
Click "Save" to validate.
Now all you need to do is click on a phone number in Pipedrive to make a call.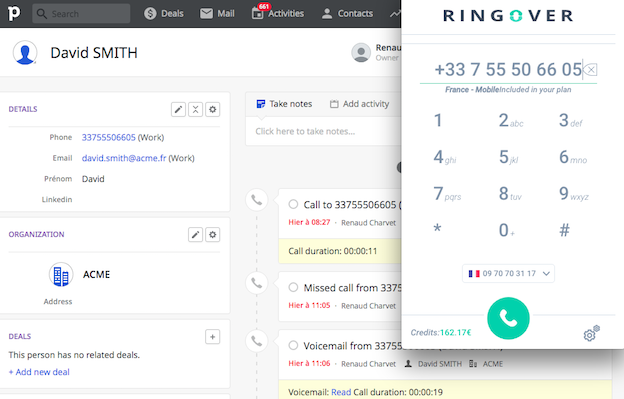 That's it! Your integration is complete.