With RingOver, you have the possibility of transferring a call in progress to another number without interrupting the conversation.
To transfer a call
During a call, click on the call transfer icon.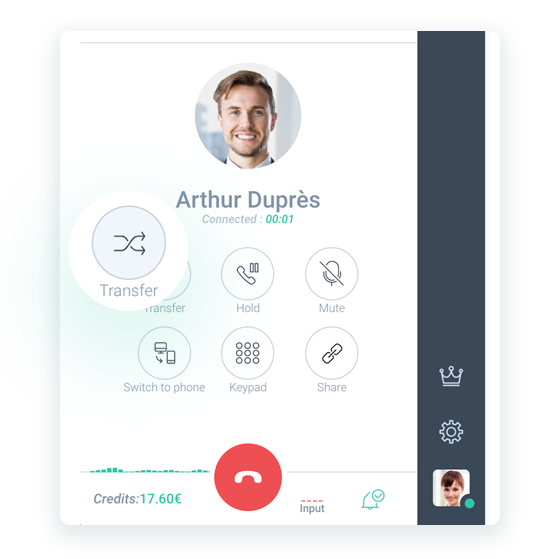 Enter the name of the person you want to transfer the call to.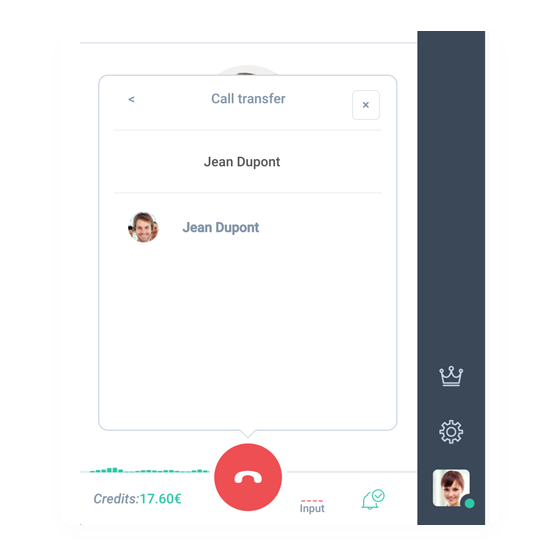 Choose the type of transfer you want to make: "Direct transfer," "Ask first," or "Send to voicemail." Your call will be transferred according to the method chosen and the call will end automatically.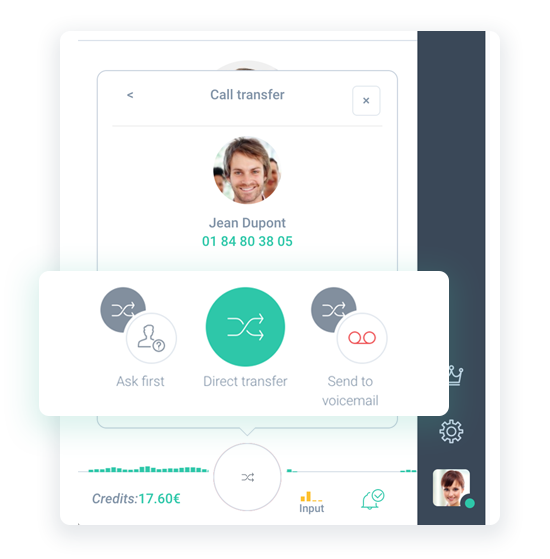 Types of transfers
You have the choice of 3 types of transfers:
-
Direct transfer:
with one click, you may transfer a call in progress to a team member. You cannot retrieve the call in case of no answer.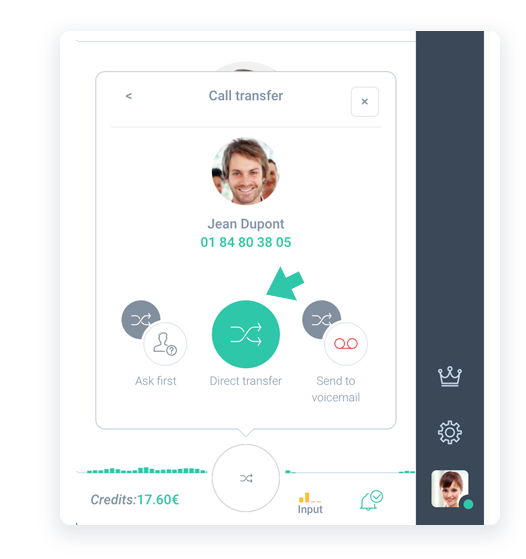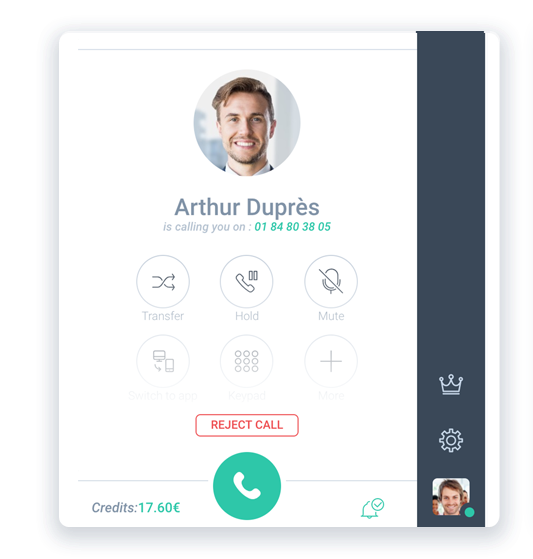 -
Transfer with confirmation:
contact your team member to verify their availability and provide information before transferring the call.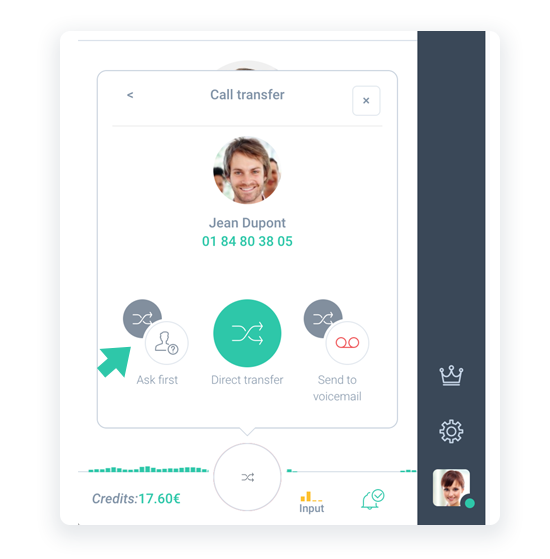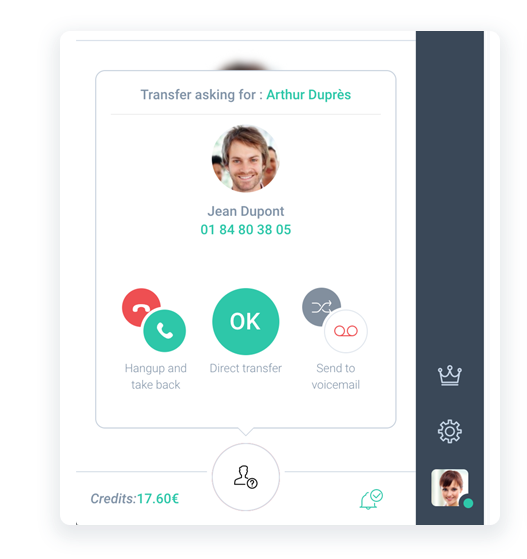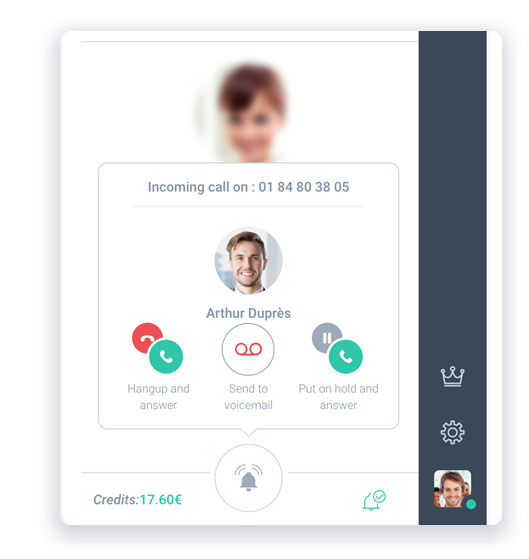 -
Transfer to voicemail:
if your team member is unavailable or if you know that they do not wish to be disturbed, transfer the call to their voicemail so that your correspondent may leave them a message.