The PowerDialer is an automated phone dialing system available on myringover.com and the RingOver Desktop app.
It allows RingOver users to quickly create a list of phone numbers manually or automatically then launch a calling session!
When a session is launched, the numbers in the list are dialed in sequence, one by one. Before a calling session goes live, users can enable the AfterCall feature to add notes or tags once a call is finished.
The PowerDialer is a time-saving feature: users focus more on interacting with their contacts rather than spending time to find and dial numbers manually.
Enable the PowerDialer feature
To start, let's enable the PowerDialer feature in your RingOver account settings
https://myringover.com/settings
Uncheck the "Direct call" and check the "Power Dialer"

The PowerDialer appears on top of the dialer :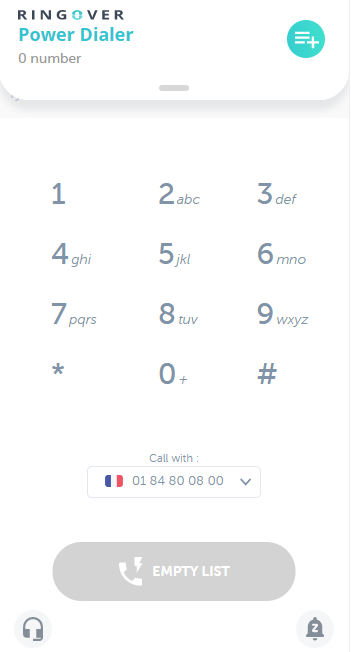 Add numbers to the PowerDialer
There are 4 ways to import numbers into the PowerDialer
1 - With the RingOver Chrome extension
When browsing a web page that contains numbers, click on the RingOver extension icon, the numbers will be added to the list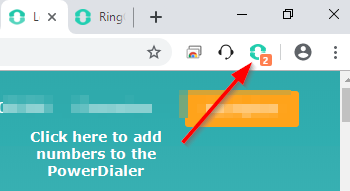 2 - With click2call
On a website, click on a phone number, the number will be added to the list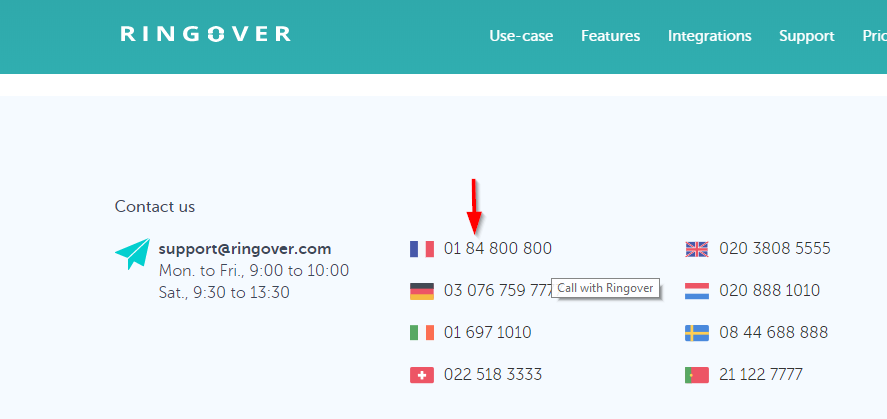 3 - With a csv ou txt file
Click on the icon "+"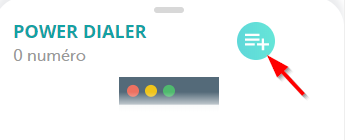 Click on "click to upload"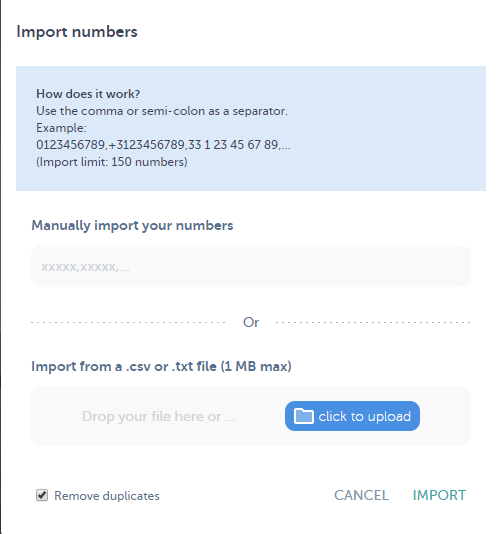 Choose your csv or txt file (must contain only phone numbers, each one separated by semicolon)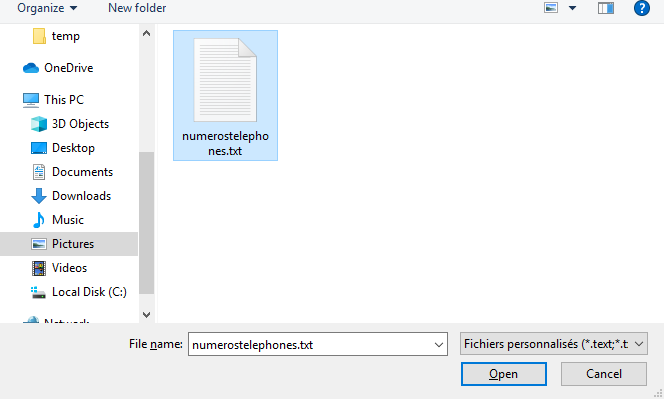 Click on "Import"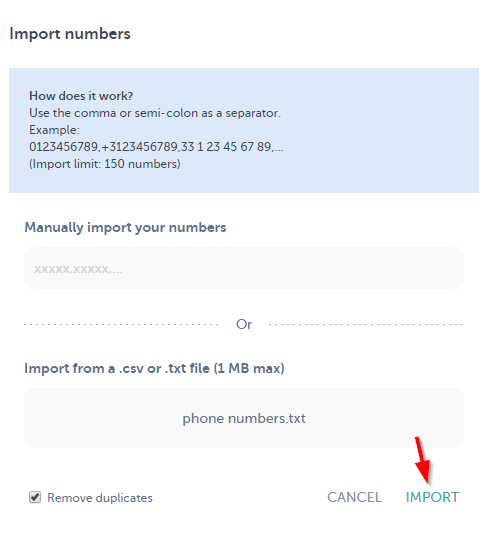 Clcik on "Add"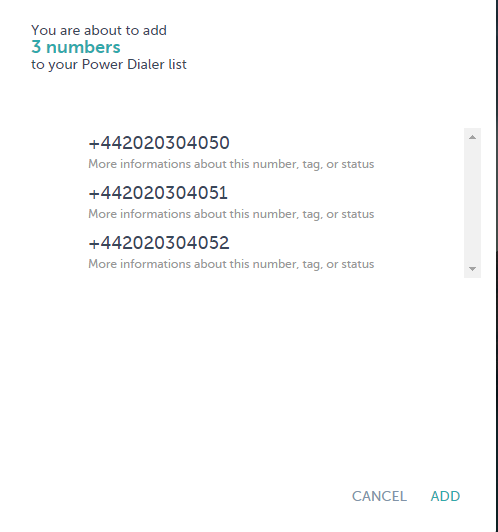 4 - With manual import
Type a number in the dialer, then click on the "+" icon to add the umber to the PowerDialer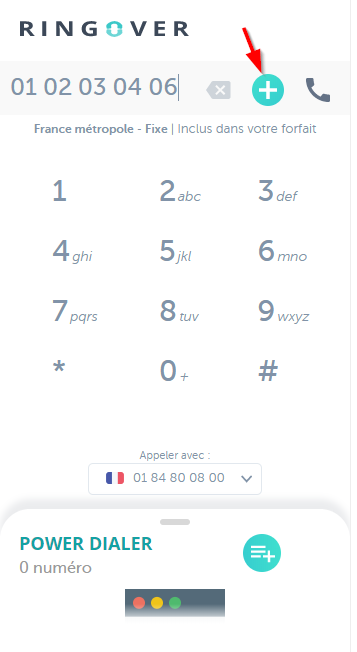 The number is added

Launch the session
Once the numbers are imported, you can start the session!
Click on "Start the session"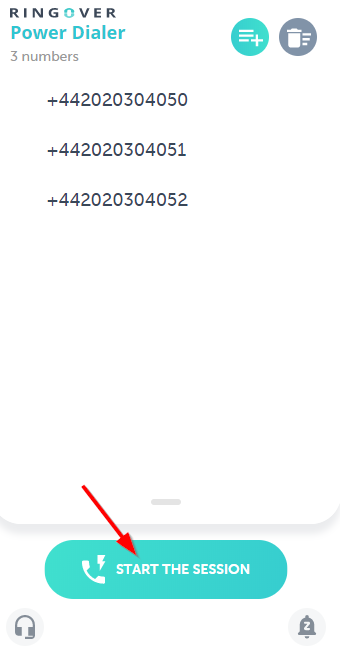 The session starts, numbers are dialed one after the other!