By adding after-call surveys, you allow your callers to rate the quality of the phone conversation they've just had - with your client support, for example.
1. Access after-call surveys
Go to
https://dashboard.ringover.com/ivrs
> Click on the IVR for which you wish to add after-call surveys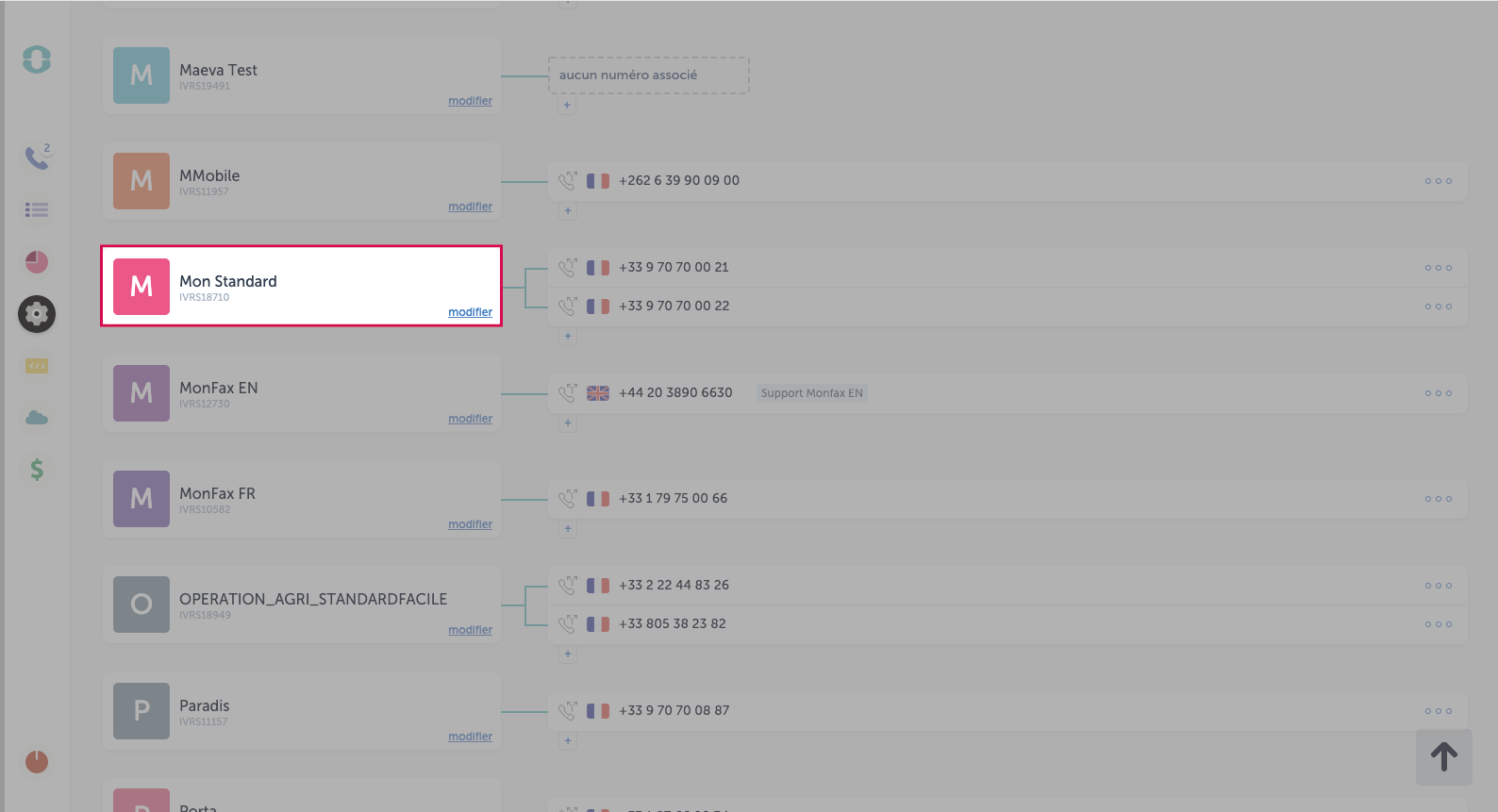 > Click on "Add a survey after calls"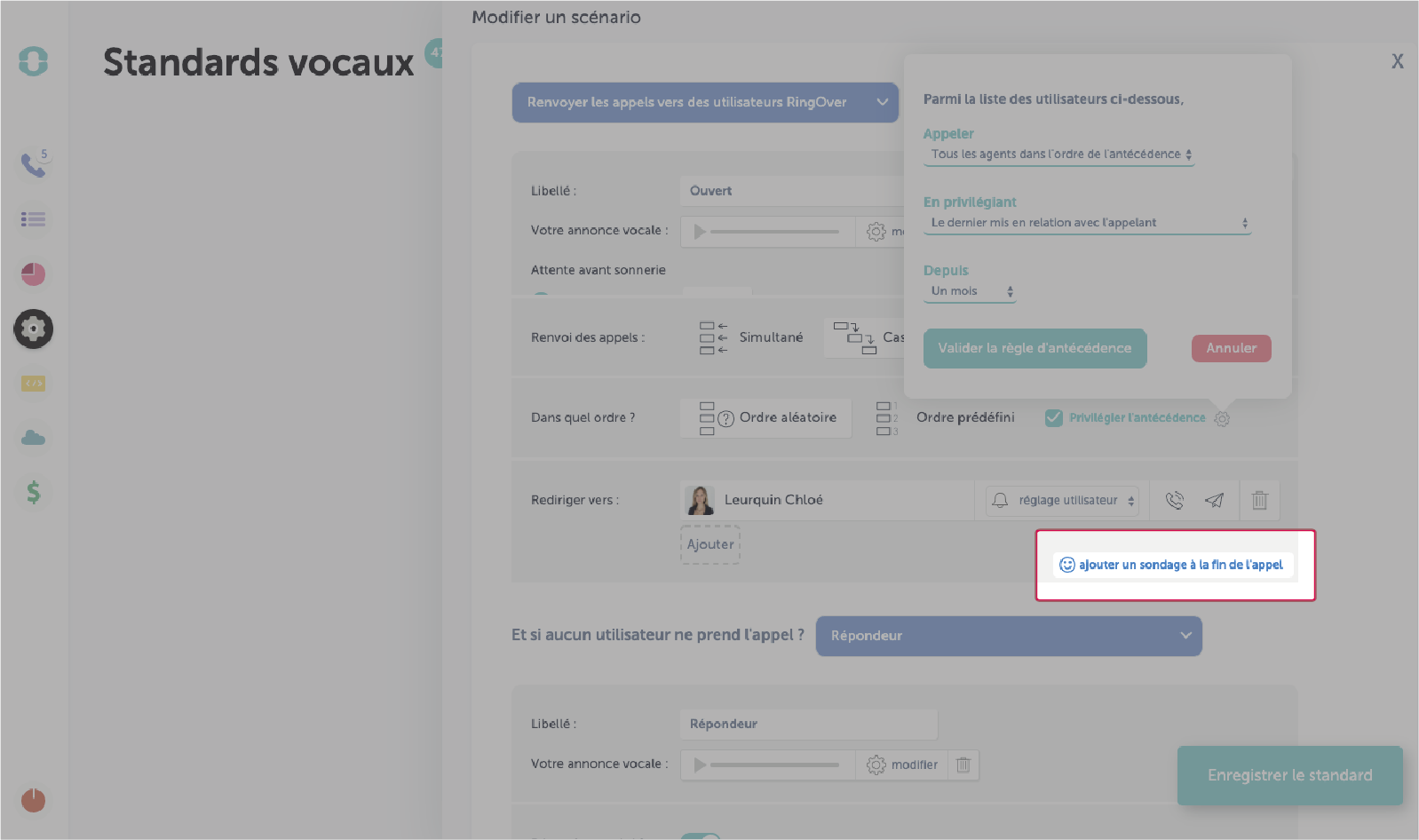 2. Personalise your survey
> Select "add a question," then provide a title for your question (for example, "Quality of exchange")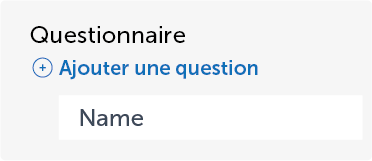 > Click on the "ask a question" button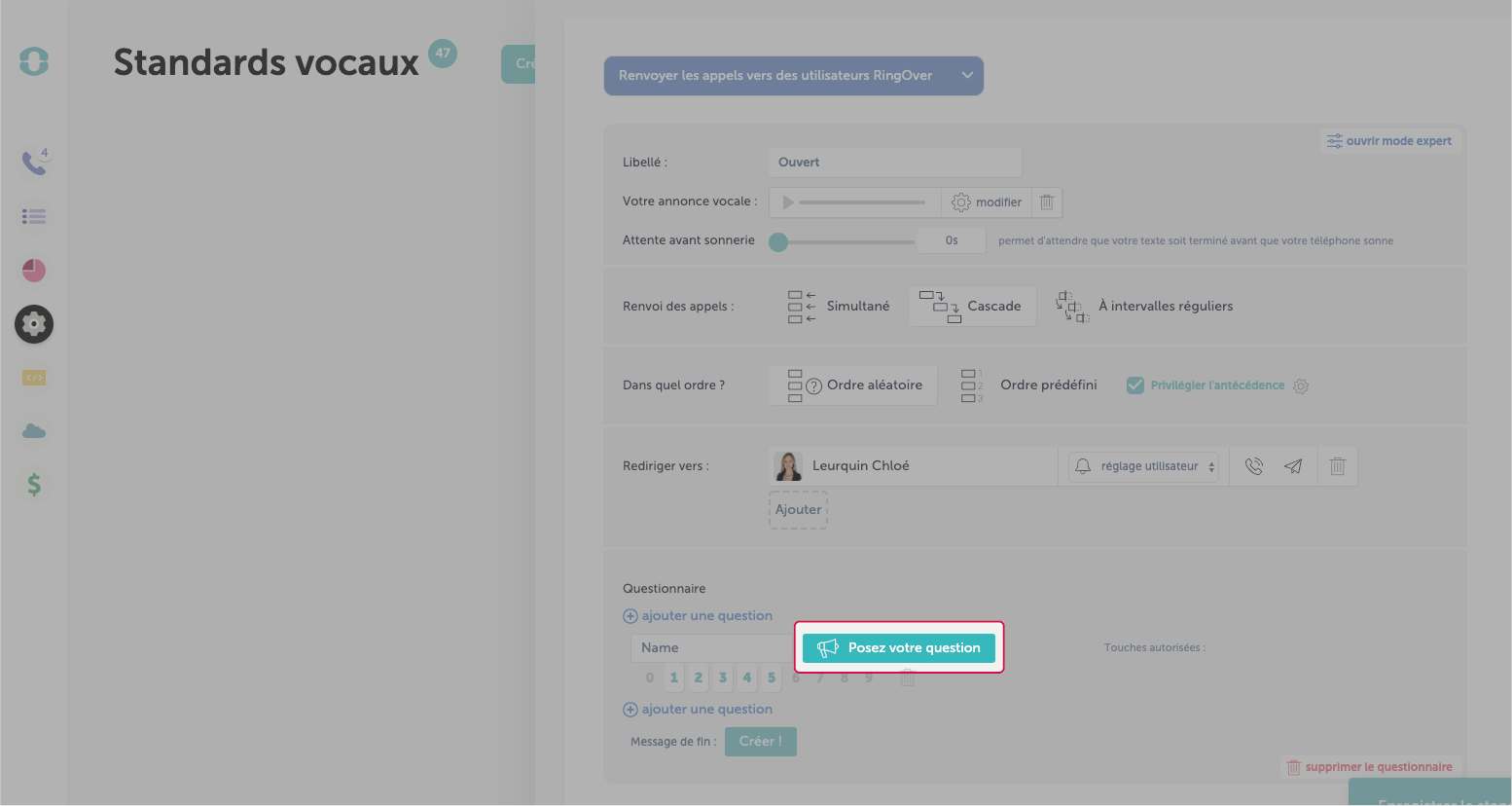 > Use RingOver's online studio to record your question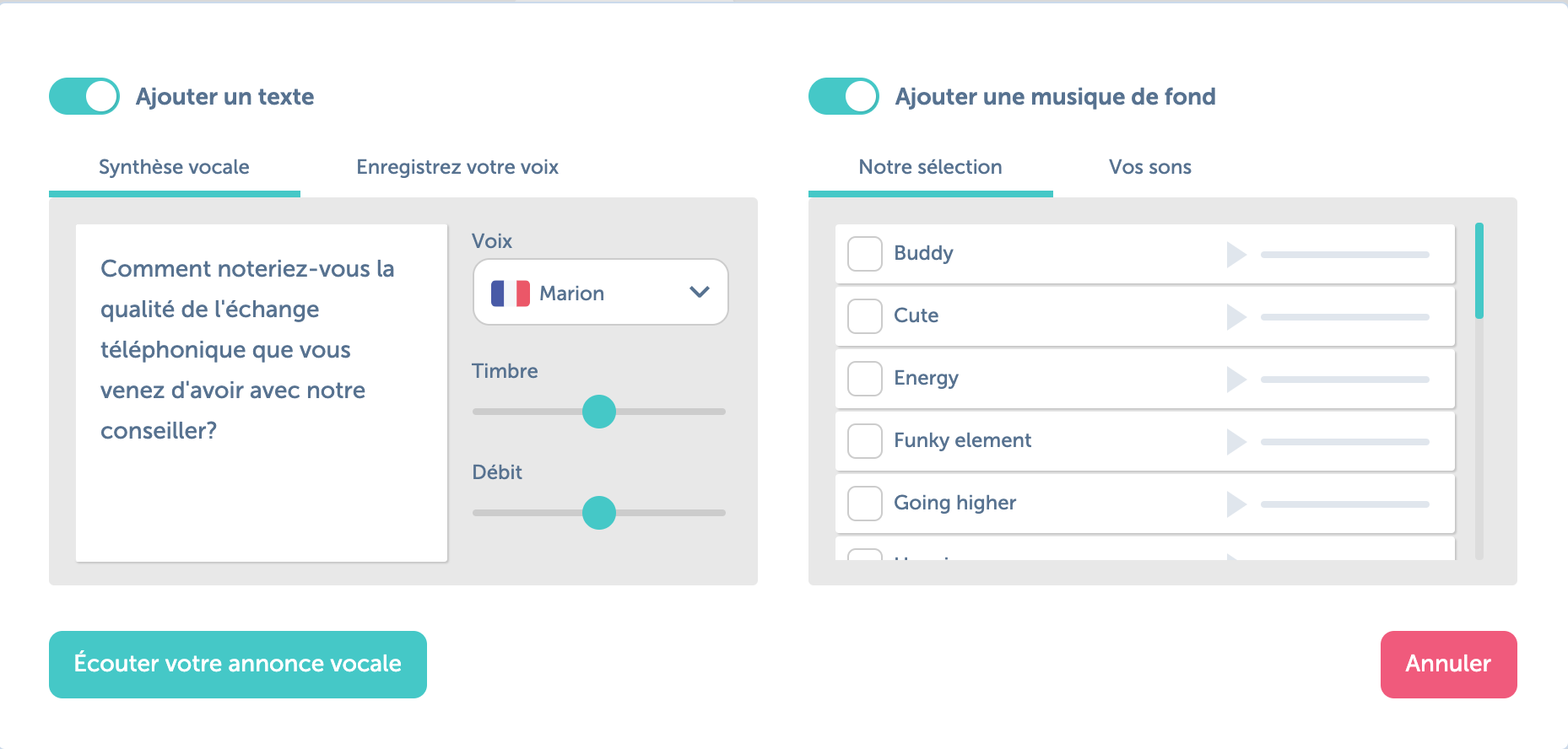 > Select the number of choices the caller will have
The number of choices is limited to 9. There are 5 by default, which we have estimated to be ideal. More choices than this increase the risk that the caller will simply hang up. Repeat the above steps for each question in your survey.
3. Create a message for the end of your survey
> Close your survey with a message
4. Retrieve data gathered through your survey
> You can retrieve data gathered through your surveys under the "Logs"" section of your Dashboard