In your IVR settings, click the "Create" button across from the "Your greeting" line: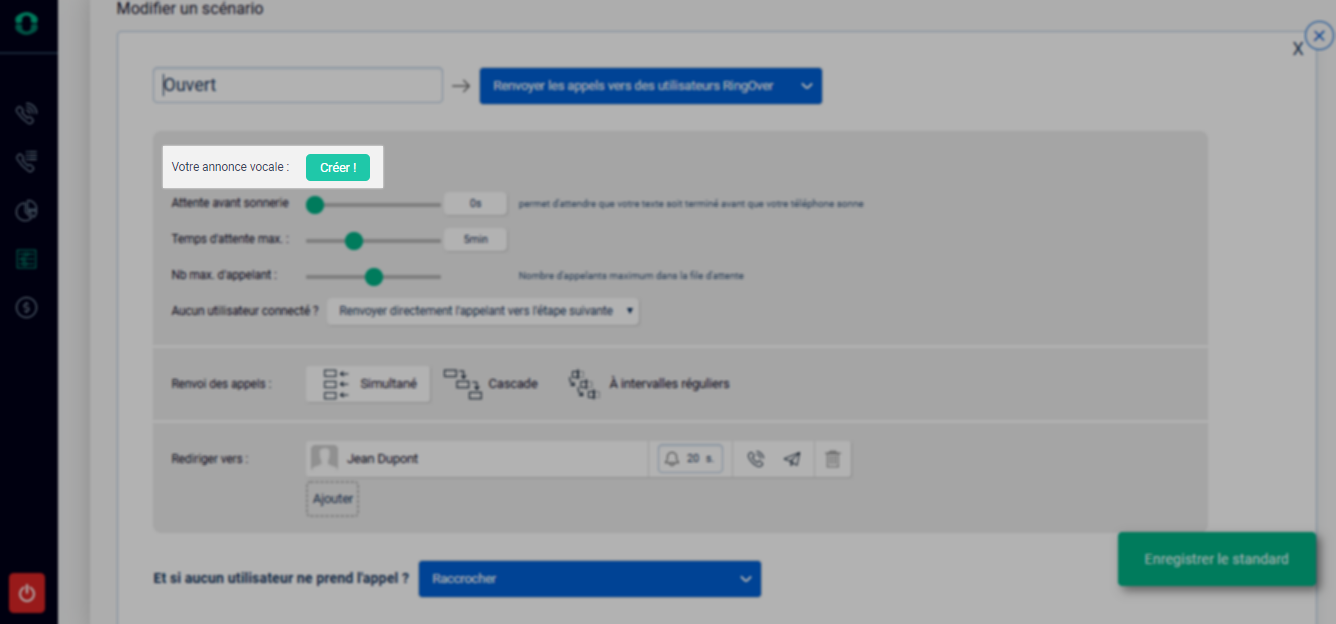 Then enter your text.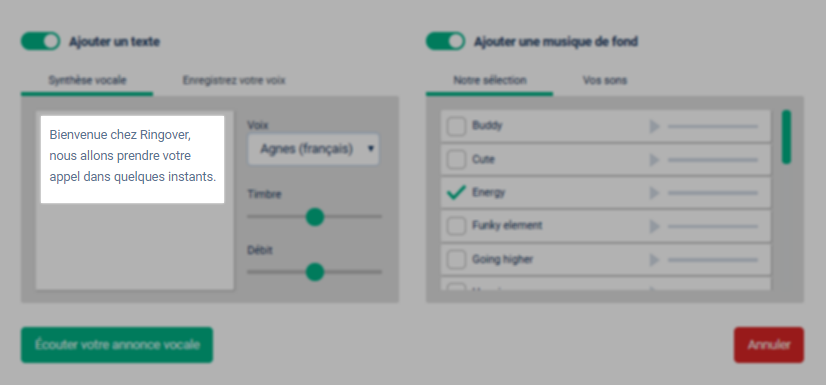 Then choose your background music by checking one of the boxes (The music displayed by default is Royalty free).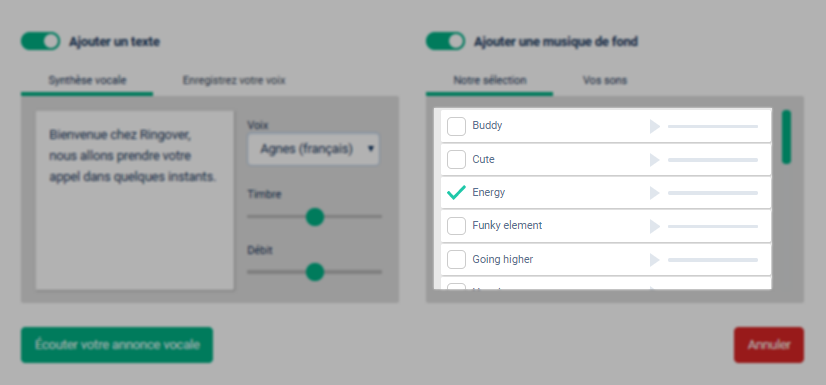 Lastly, click on "Listen to your greeting"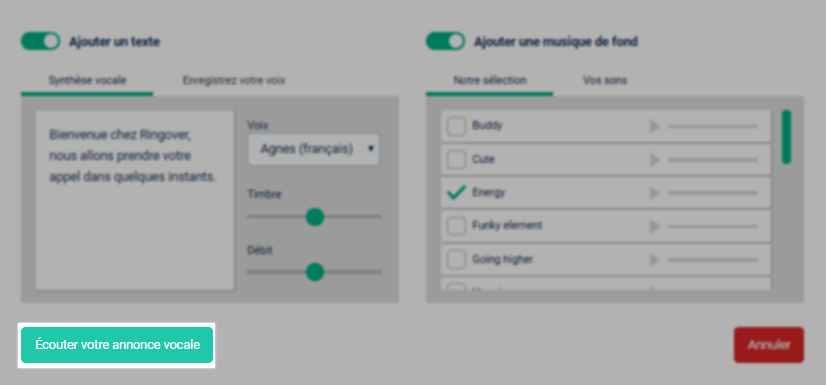 Then on "Save your greeting"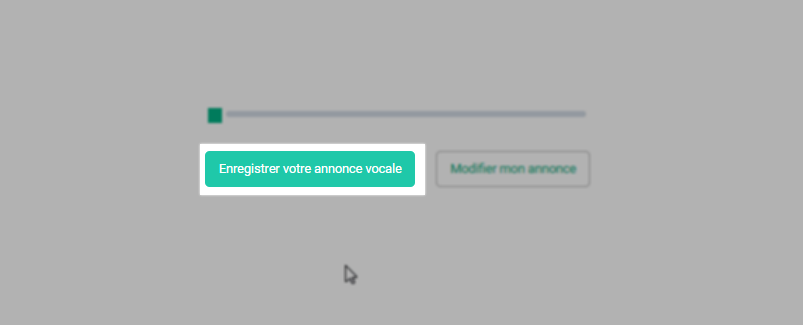 Don't forget to adjust the "Wait before ringing" slider to correspond to the duration of your greeting. This ensures that you will not pick up calls before the greeting has completed.