Call center
Ringover wins multiple accolades from Gartner Digital Markets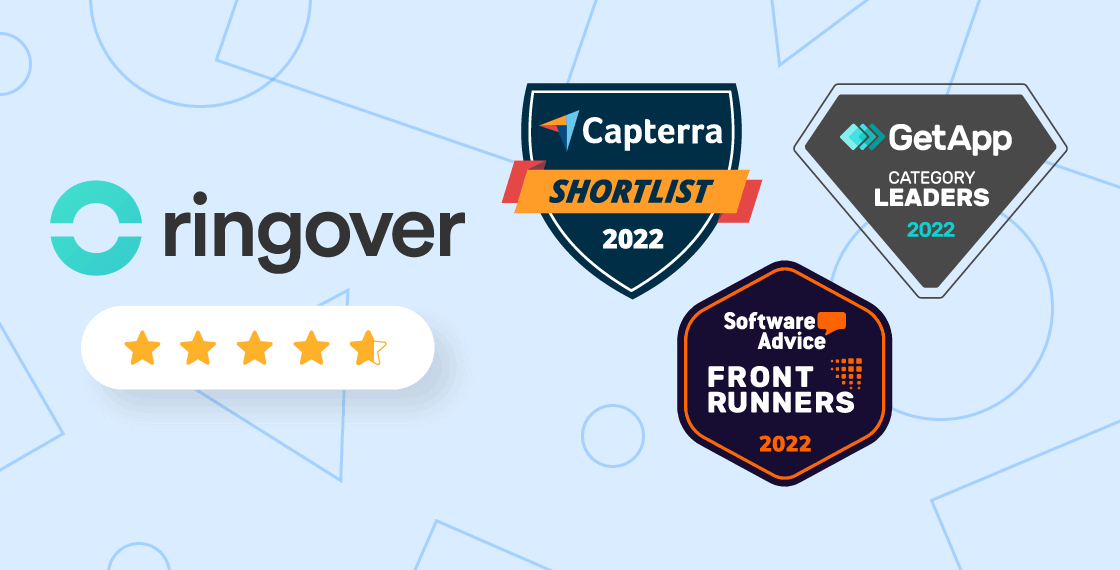 Ringover is proud to announce its incredible award-winning streak in the first quarter of 2022 from Gartner Digital Markets (Capterra, Software Advice, and GetApp). The product has been recognized in multiple reports across all Gartner Digital Markets brands for various categories. These reports are independent assessments enlisting the top products under different categories based on the independent user ratings and reviews. Here are Ringover's Q1 wins:
Capterra
" "I am very satisfied with Ringover in addition to the intuitive console, The application also allows me to call and retrieve all my calls abroad with a simple WIFI connection." "
Pascal R.[Source: Capterra]
GetApp
● Telephony● VoIP● Cloud PBX● Call Center
" "Very fast, I find it very practical and easy to use, this software is very useful for my job!" "
Ismail M.[Source: GetApp]
Software Advice
● Remote Work● Telephony● Cloud PBX● Call Center
" "Cold calling is way easier with Ringover and to keep track of the calls history if a good feature too!" "
Hamza.[Source: Software Advice]
Customer Story
From the initial first contact, Ringover's solution was exactly what Movinghub needed to help them grow their teams at a rapid rate. Even during the toughest of times, Ringover were there to provide first-class support as Movinghub battled through a pandemic. Find our more here >>
See what all this hype is about for yourself
If you would like to discover why so many customers rave about Ringover then get in touch with our team at +44 20 3808 5555, send us an email atsales@ringover.com or why not start your free trial today!.